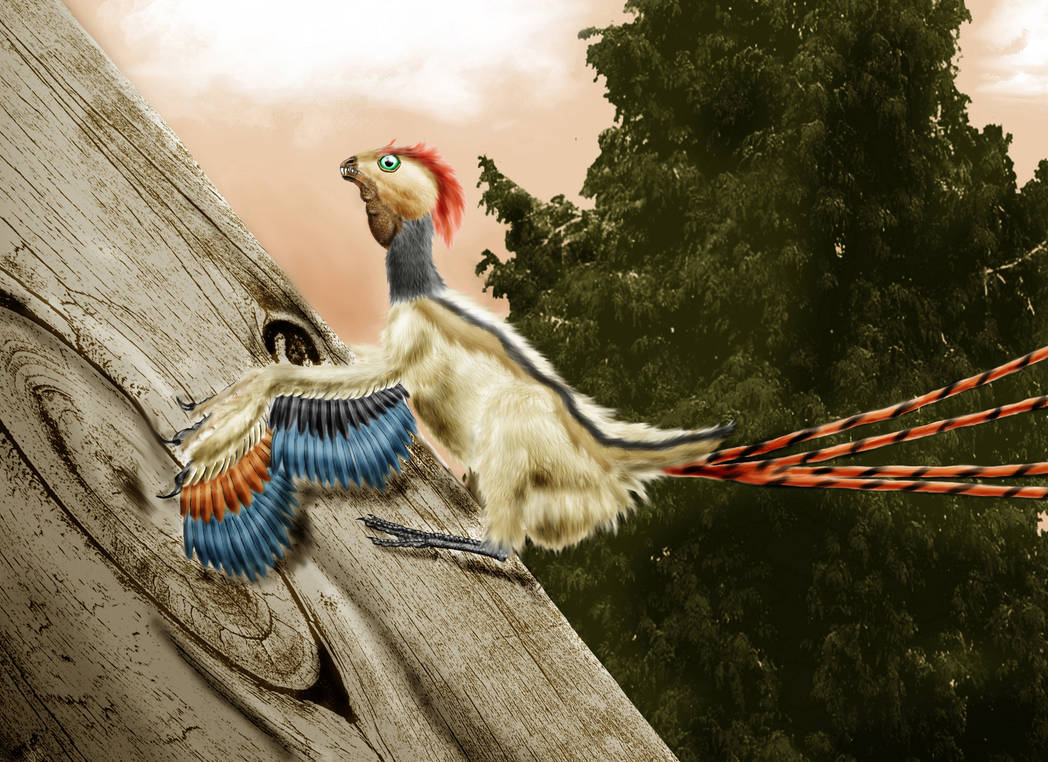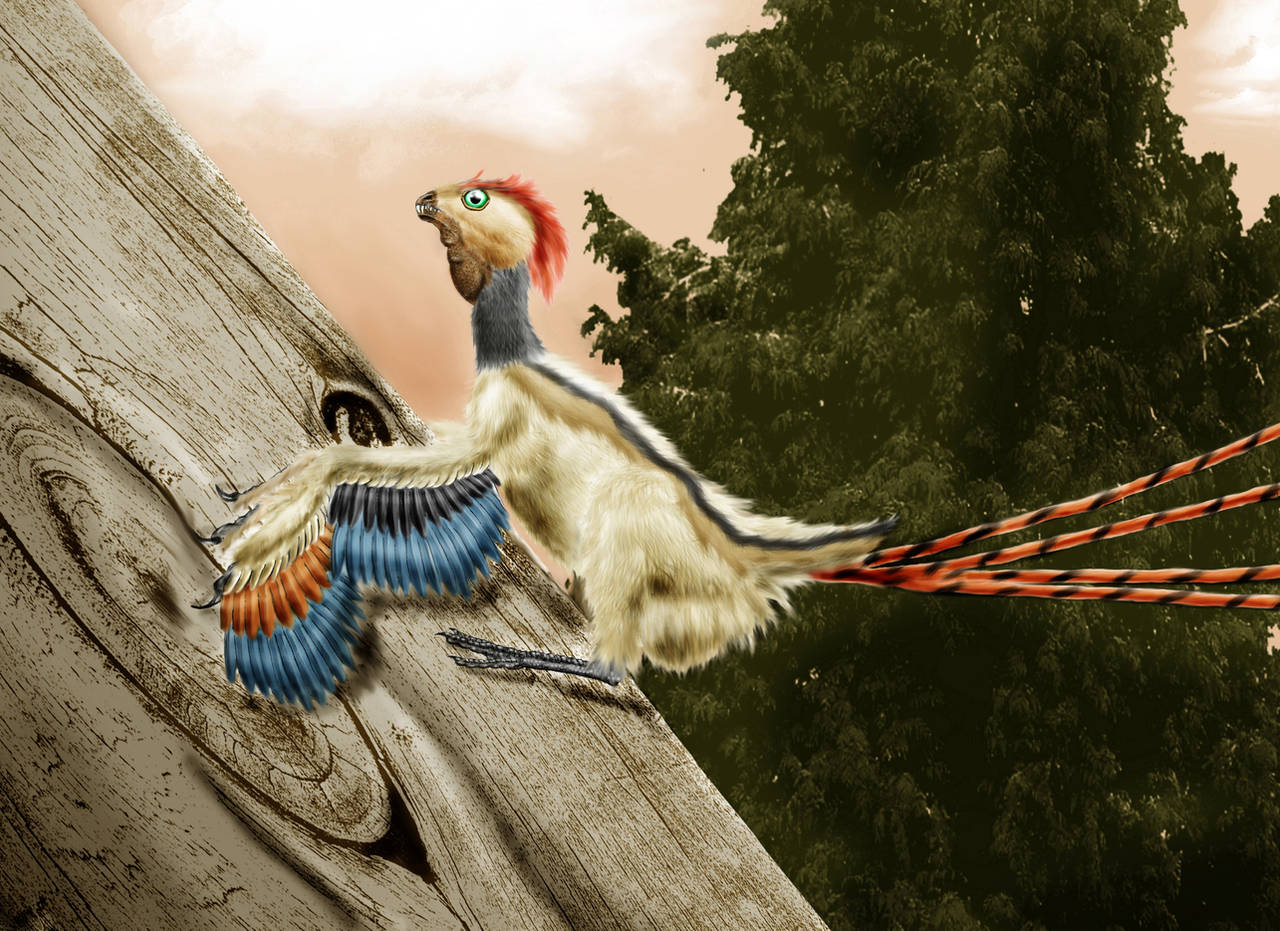 Watch
The weird and amazing Epidexipteryx hui doing what he is best at!

Reply

Wonderful!!
But, Epidexipteryx had those arm feathers?
Reply

Thanks!

The specimen arms were pretty bad preserved so they donīt show feather impressions, but since its close relative Scansoriopteryx show feathers in the 3rd finger its likely (if not sure) that Epi had them too. Phylogenetic bracketing. The wings make sense in a creature that seems designed to spend most of its time dwelling in trees...
Reply

Reply

Cheers!

I was thinking of your saurornitholestes pic for the pose...
Reply

Reply

You just made this guy even cooler. But is it just me, or does its third finger look shorter than the actual thing?
Reply

Shakin' those tail feathers! (is what he is best at)

Love the color scheme on this guy!
Reply