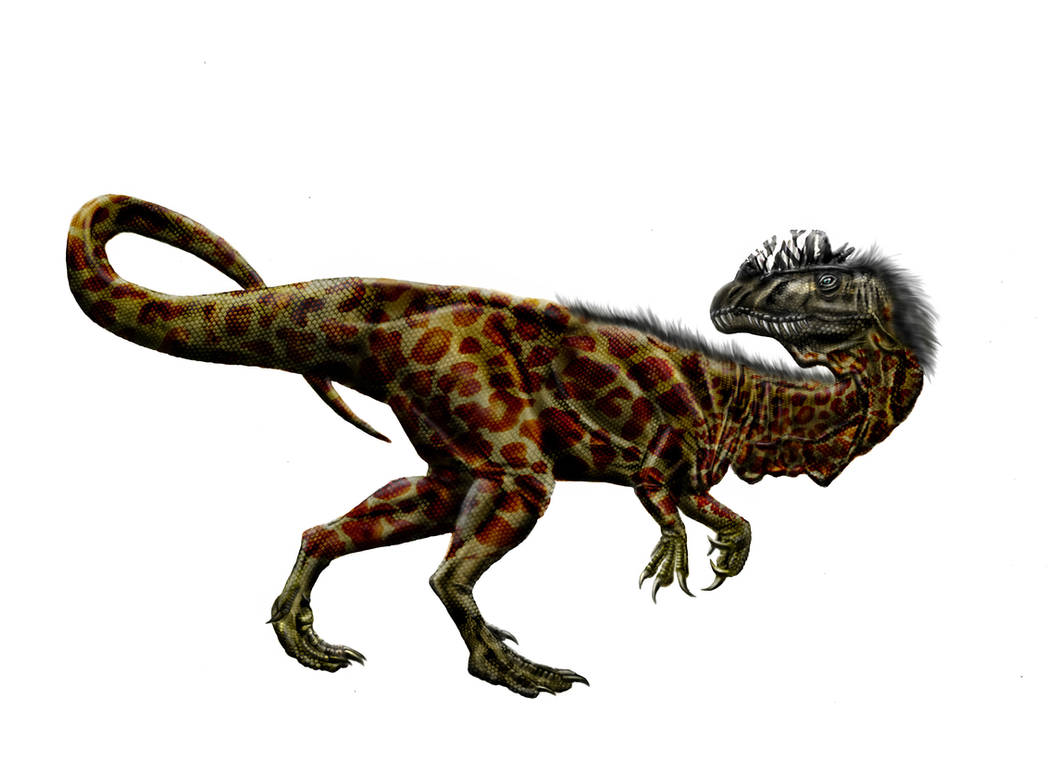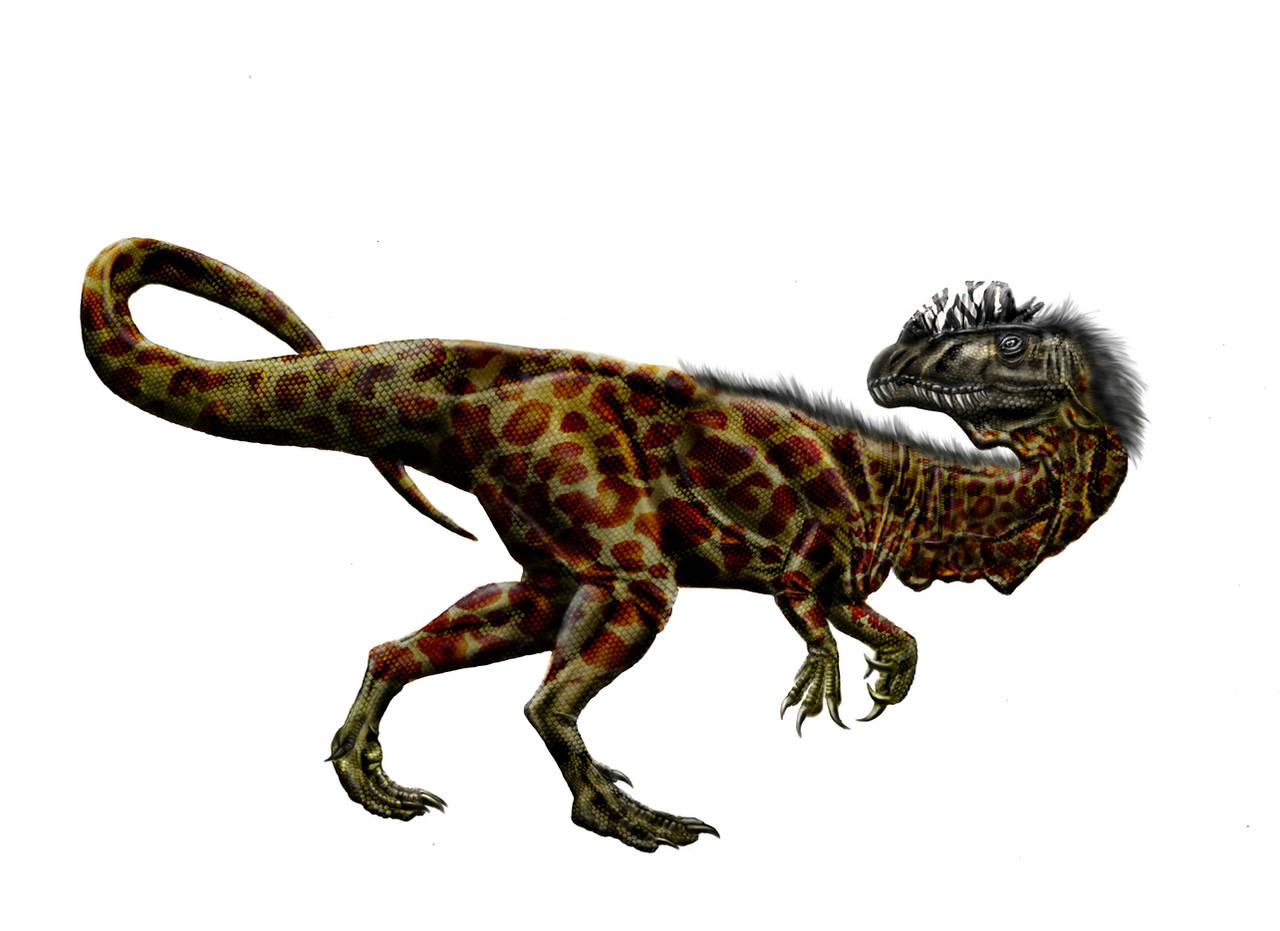 Watch
Because two crests are always better than one.

Nothing much to say here, just the update of another old sketch, although it looks quite different to the original concept. Changed the "quills" for feathers/ dinofuzz, gave it a more avian look and fixed some anatomic flaws.

Awesome freakin creature!
Reply

One of my favorite from your gallery ! He's so well done and I like how he looks

.
Reply

Thank you very much. Yep, Iīm specially fond of this guy too.

Reply

Interesting patterning. I like the speculative fuzz on the head and along the spine, it feels plausible without going overboard. I like the black and white striped pattern on the crest. As always, I am impressed by the scale texture you produce. Do you draw all of the scales by hand, or do you use some kind of texture/filter type thing for them?
Reply

Thanks

. I make some of the scales with a custom brush, but others are drawed one by one in places where I canīt fit it. Blend them all together with the colors ainīt easy, I can tell...
Compared to most fuzzy Dilophosaurs Iīve seen out there, mine is almost conservative! I think dinofuzz was pretty basal in those things....
Reply

Overall I like it. I can't offer much critique for this, just some somehow nitpicky things:

1. According to newer studies the butts of Theropods should be somehow bigger.
2. The legs could be a big thiner and birdlike for my taste.
3. Digit I of the right foot is overflexed in my opinion.

Personally I'm convinced early Theropods may be full of protofuzz, but that's just speculative. If it's true the naked body wouldn't spot scales. I like the colour scheme you used, but the scales are somehow flat and monotonous - perhaps try to make them in different sizes.
Reply

I agree in all your points, it really shows that this is a bit old- and sloppy- sketch with a bit rushed textures. On a side note, doesnīt Sinosauropteryx show dinofuzz and scales? seems like both could actually coexist.
Reply