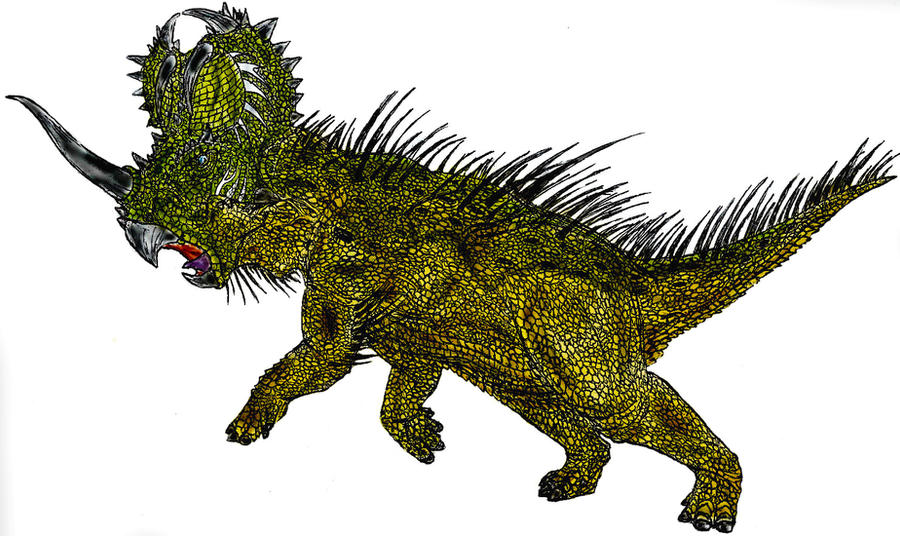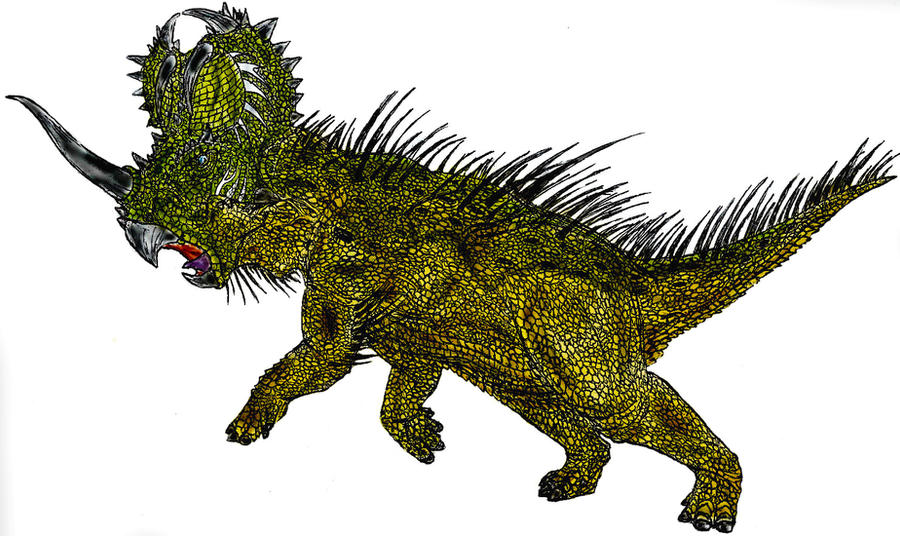 Watch

Just an artistic license. I dont think is so unlikely they grew up there too (seeing the huge amount of dinosaurs with quills/feathers in the forearm, all of them theropods though).

On the other hand, I dont see the function of the back quills neither... but apparently triceratops had them, as we know for one specimen yet to be described. They already have the horns and big frills for display, and the quills doesnt seem a good defensive weapon at all. They´d would rather be a vestigial trait from ancestors like Psittacosaurus, who lacked big horns and frills and need them for the display or small theropod intimidation.
Reply

THe quills are a nice touch, but why have 'em on the front legs? What would their function be?
Reply