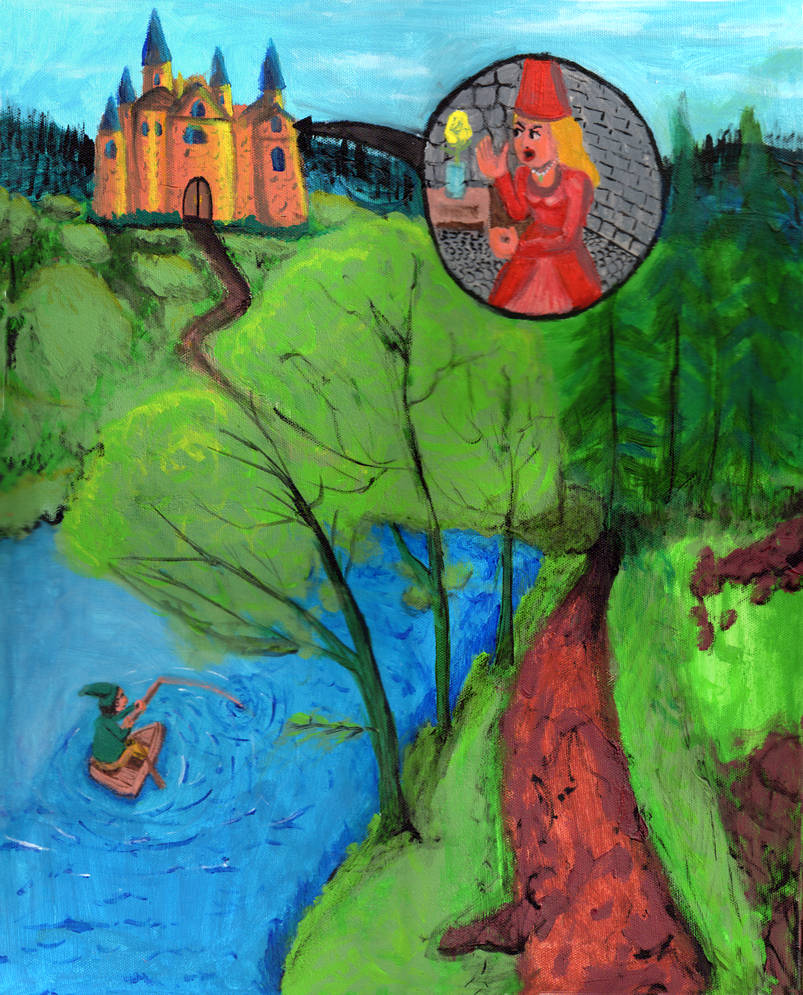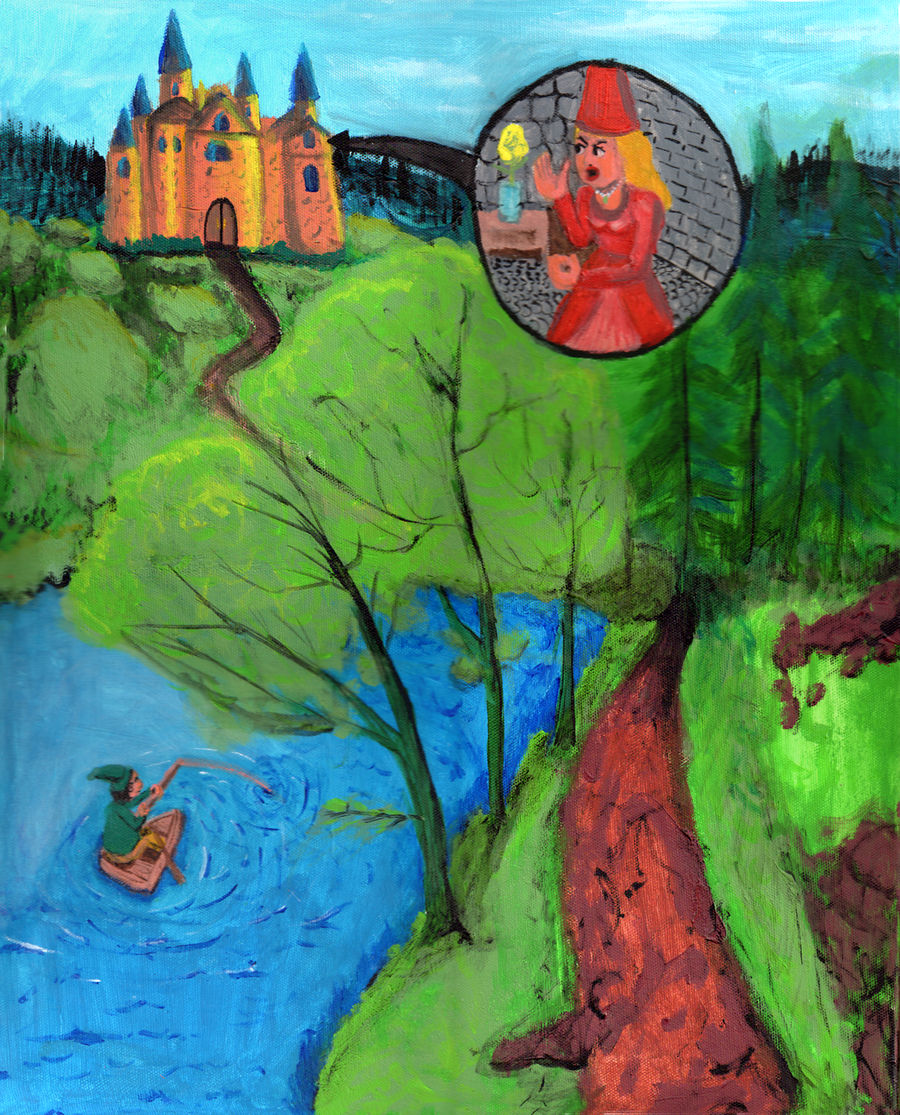 Watch
Princess Zelda calls for Link who has gone fishing

Acrylic on Canvas

Thanks for the great comments. I did work at it over several months and you can tell some parts are better then others.

I'm glad you found it enjoyable. You don't need to have played the Zelda games to understand it. In fact, I designed my own versions of the characters, so the only thing the painting has in common with the games is the names.
Reply

Pretty cool to see where you did things... done in sessions right?
Love the perspective/pov. The lighting looks cool (castle)... the happy trees

The water reflection suggested... love the distant trees, and the darker spots in the forest. Best of all, I like that I can tell where you were in different spots of the painting. Shows you had fun while painting it.
(I never played Zelda... heheeh) Thanks for sharing!
Reply