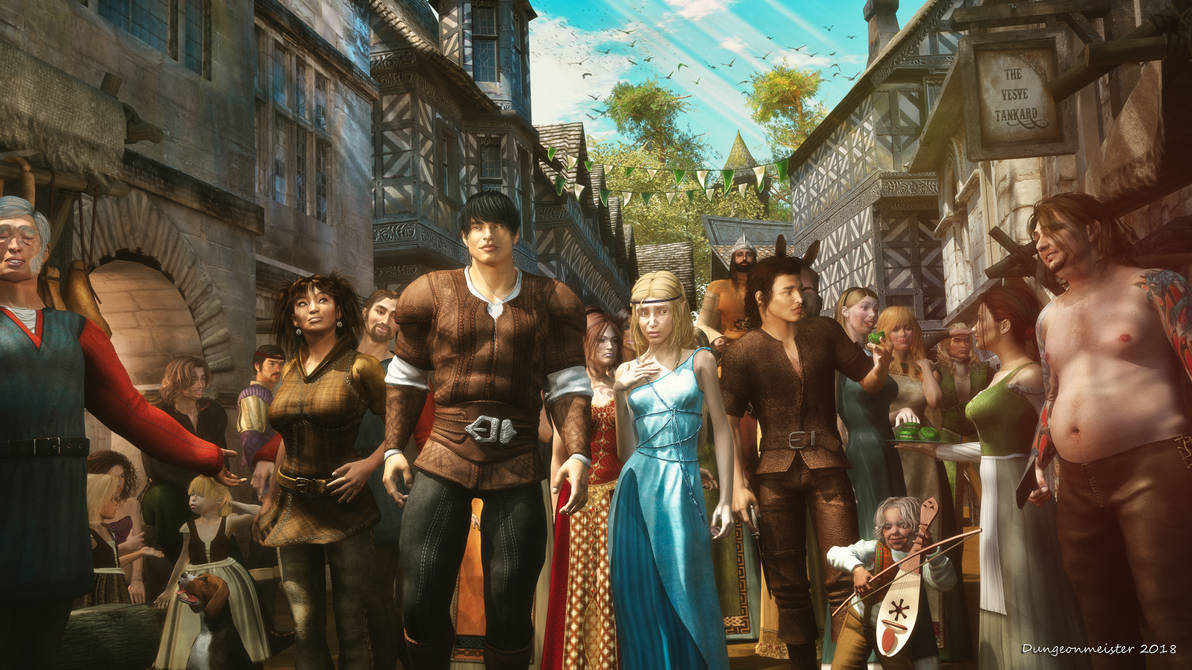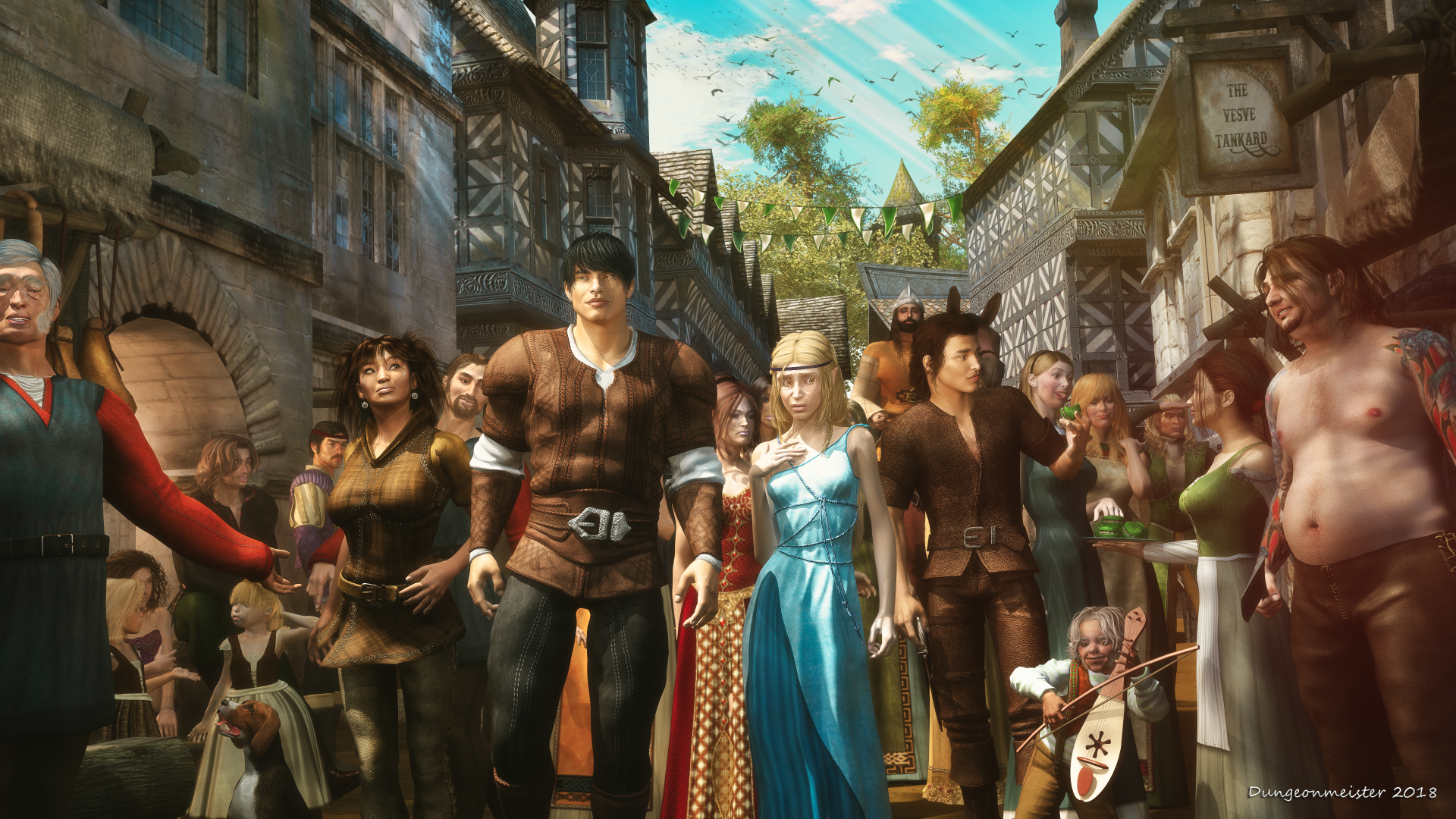 Watch
Richfest is the third of the Greyhawk Calendar's four festival weeks. Celene is full once again and high summer officially begins.
It's still early afternoon in Highfolk City, Alysin Lliam and Uthred escort young Kyalani, the Elf Magician from the well known inn "The Vesve Tankard". She's still a bit shy about meddling with the carousing crowd of the citizens. Everybody is out in the streets....it will be very much noisy at night!
Introduction to the Heirs Campaign.