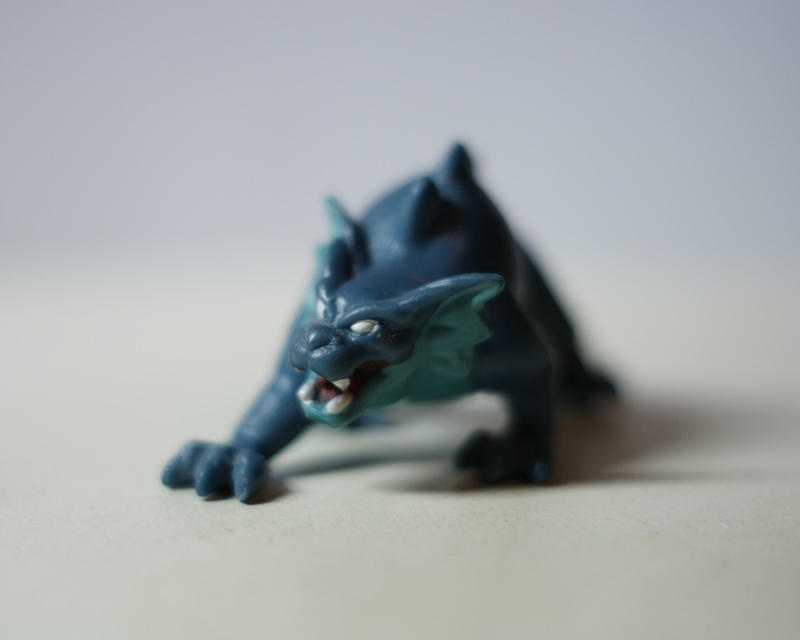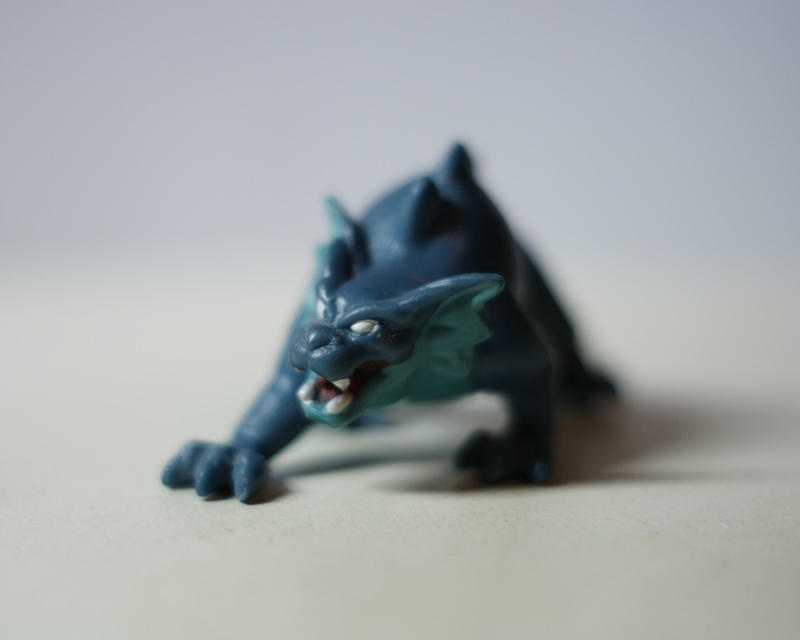 Watch
Experimental close-up photo of a "Bronx" Applause action figure from the series "Gargoyles".

Picture taken with a Sony Alpha 700 using a Minolta 50mm/1.7 lens with Minolta Close Up Lens 1.
Aperture deliberately opened to the max to keep the depth of focus as small as possible for dramatic effect.




"Gargoyles" is (c) Disney/Buena Vista TV. Gargoyles created by Greg Weisman.

Best animated series ever!

I'm so jealous! I want one too

Reply

Nah, don't be jealous.
I also got a small Brooklyn and a few of the larger action figures but my most priced possessions are some original pieces of artwork by ~
Kanthara
and *
MommySpike
and a Gargoyles comic book with autographs by Greg Weisman (Creator), Frank Paur (Producer), Victor Cook (Story boards), Keith David (voice of Goliath), Jeff Bennett (voice of Brooklyn), Bill Fagerbakke (voice of Broadway), Thom Adcox (Lexington), Neil Dickson (Griff), Elisa Gabrielli (Obsidiana, Maria Chavez) and Nichelle Nichols (Diane Maza, most notably known for playing Uhura in the original Star Trek series)
Now you may be jealous

(Problem is: I'm by far not the most crazy Gargoyles fan out there)
Reply

That's OK

I'm not the most crazy Gargoyles fan either, I'm jealous specifically because you have a Bronx figure, and I like him the most.
(The Gargoyles comic book with the autographs does sound very attractive though)
Reply

Actually I have my very own life sized Bronx (of sorts). I have a German Boxer dog who sometimes reminds me a bit of Bronx, especially whenever his lower canines are protruding over his upper lip.

Unfortunately the book is missing the autographs of Jonathan Frakes and Marina Sirtis among others

Reply

where did you buy this bronx? do you know where I can find the whole collection of gargoyles? action figures of course
Reply

I found it in a little shop in Manhattan back in 1997 together with a Brooklyn figure.
Today they are really hard to find.
Reply

Hi,

cool dramatic use of the depth of focus. It's a strange effect.
Reply