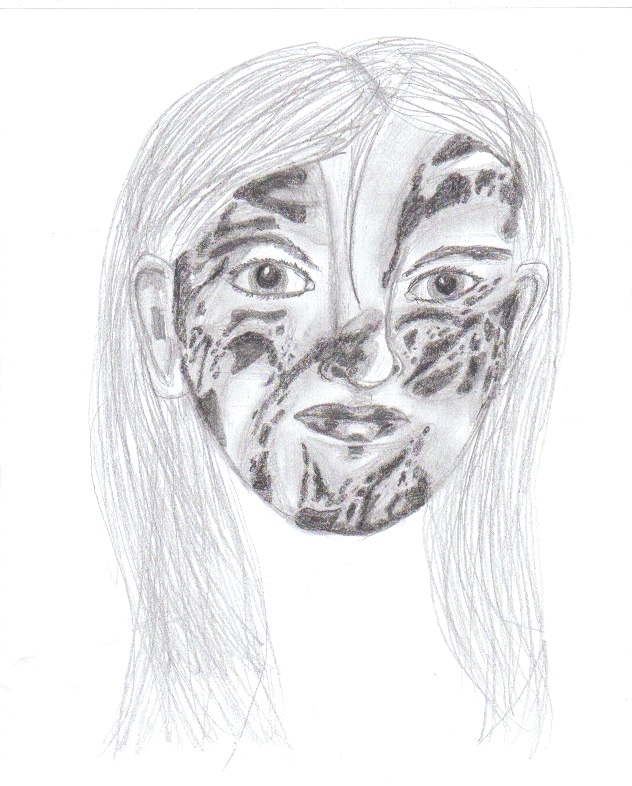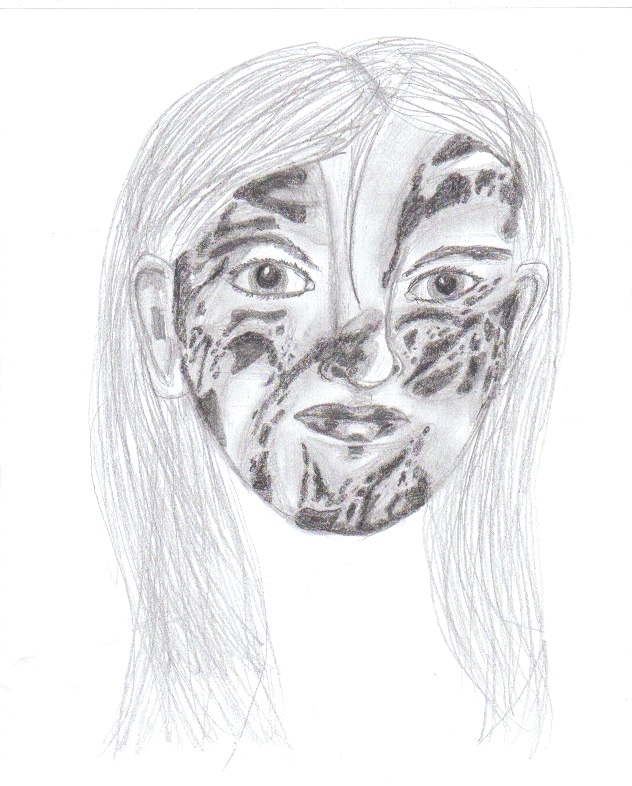 Watch
This is the character Sarah Byrnes, created by Chris Crutcher from the book Staying Fat For Sarah Byrnes.

Sarah Byrnes is a teenage girl who uses her full name around others. This is ironic because Sarah has horrible burn scars all over her face and hands. She tells her best and only friend Eric that she got them from pulling a pot of spaghetti off the stove when she was little. But later in the book, we realize there is a worse explanation.

I used pencil tones for Sarah's burn patterns. As you can see, she has darker spots over lighter burns.