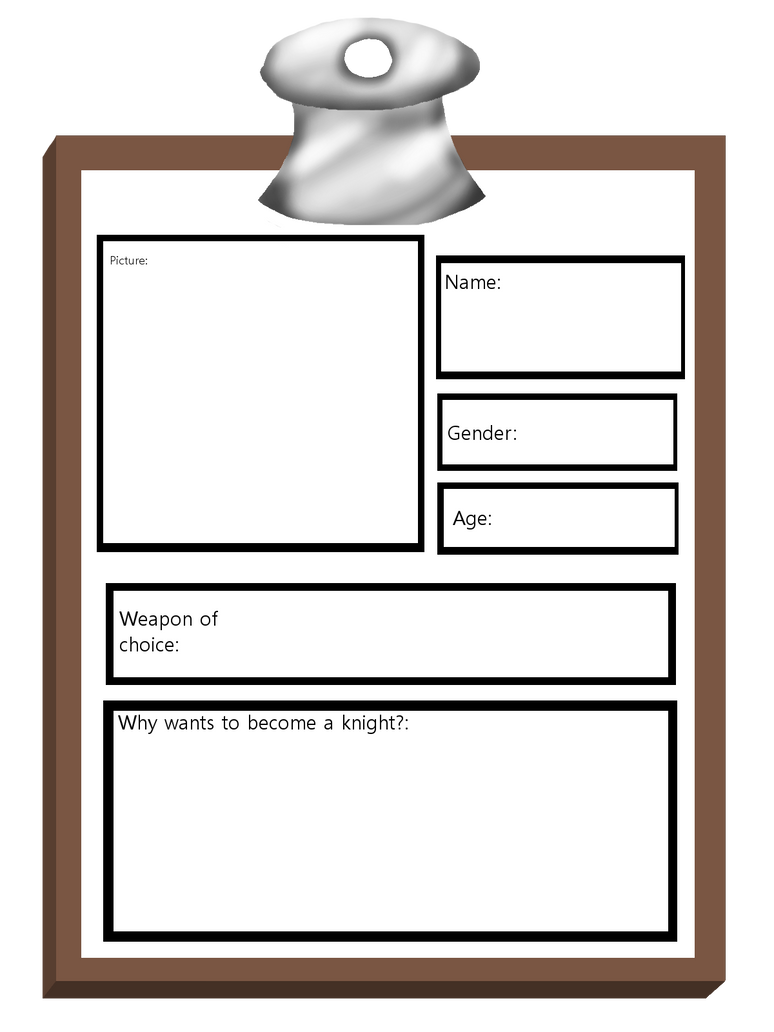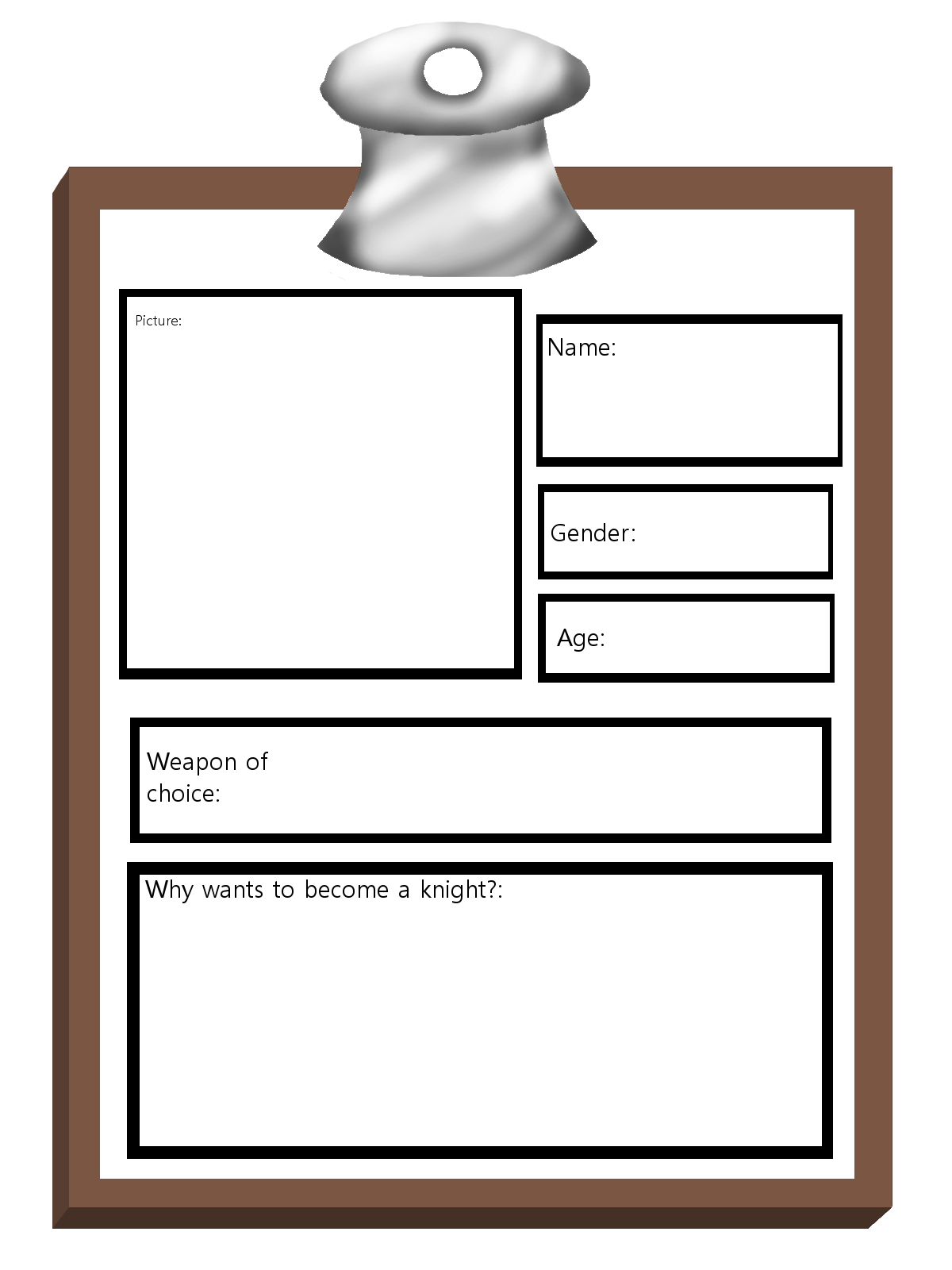 Watch
Fill these in the description:

Name: <--

Age: <--

Gender: <-- Sex

Personality: The character's personality. How they treat others and what are they like?

Abilities: Does the character have some special powers?

Weapon of choice: What weapon do they wield?

Why they want to become a knight: <--

Backstory: (Not necessary)

Likes: <--

Dislikes: <--

Strengths: <--

Weaknesses: <--

Theme song: (Not necessary)

Extra info: Is there anything else to say about the character?