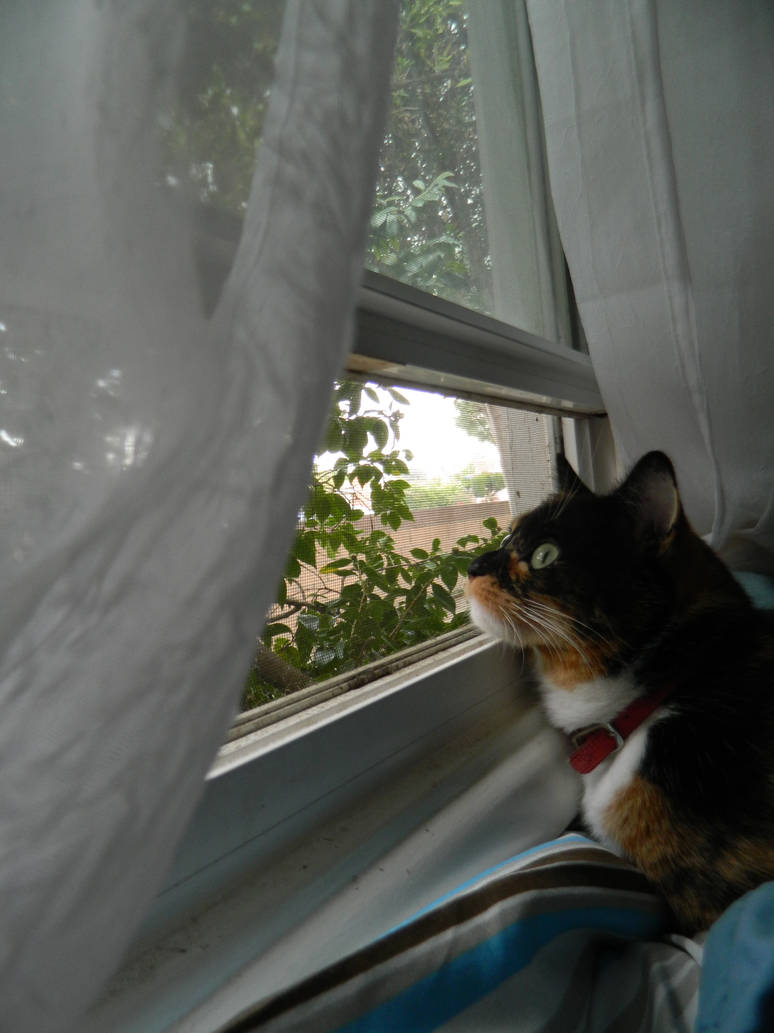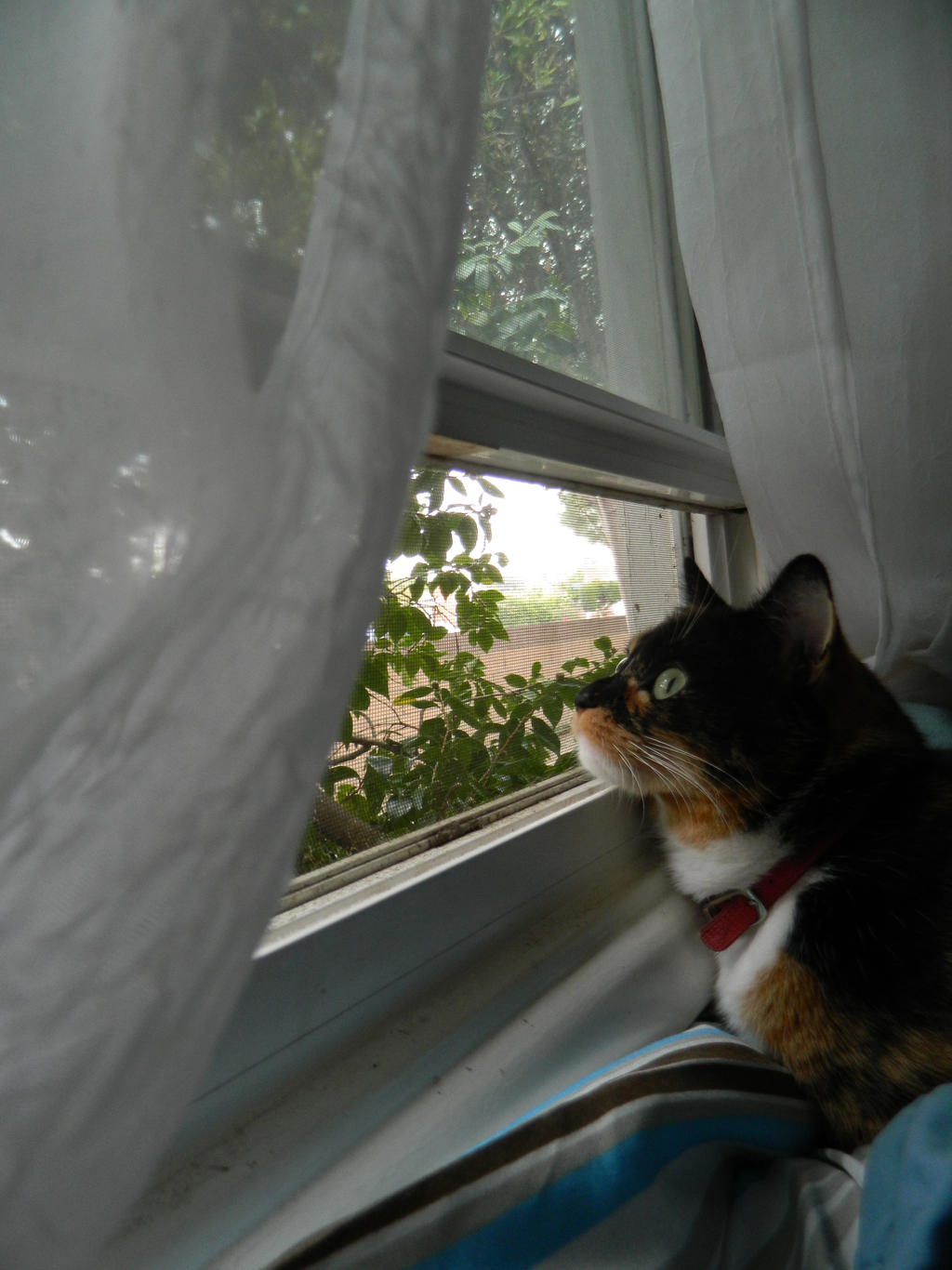 Watch
So this is my cat beautiful Tortoiseshell cat, her name is Twix. Tortoiseshell cats are very affectionate, protective of their owns, and pretty vocal. their meows range from delicate coos to loud raspy squeaks. Mine in particular loves to give me kisses on the nose!
I used my Nikon camera for this shot. She loves to lounge on my bed because it's right next to the window, and the bird feeder is right outside so she can watch the birds.
Feel free to ask me for advice on how to properly care and nurture your cat if you have one. I have experience with strays and common domestics. But I know some fancy breeds out there (like the American Curl) need some extra attention.