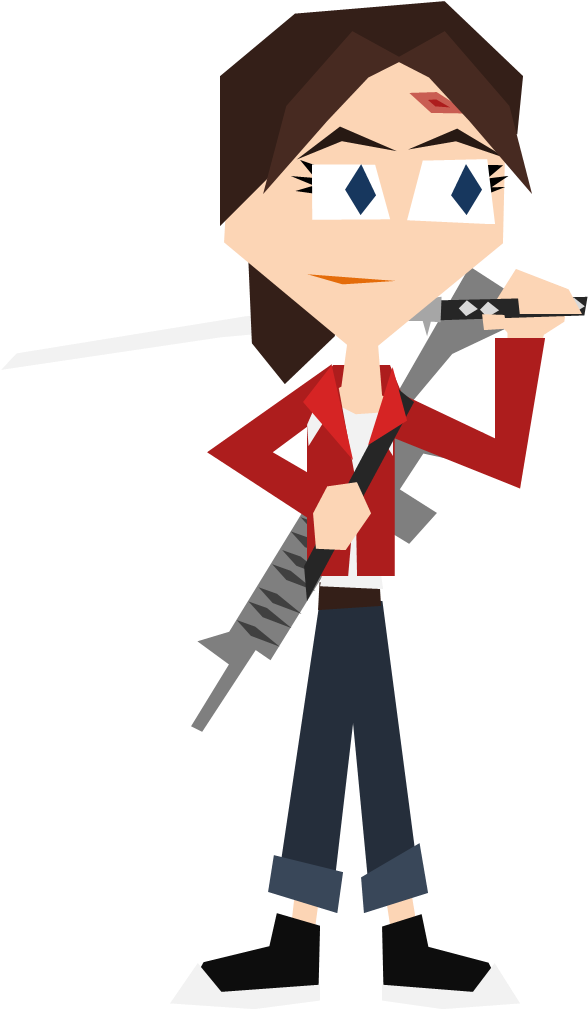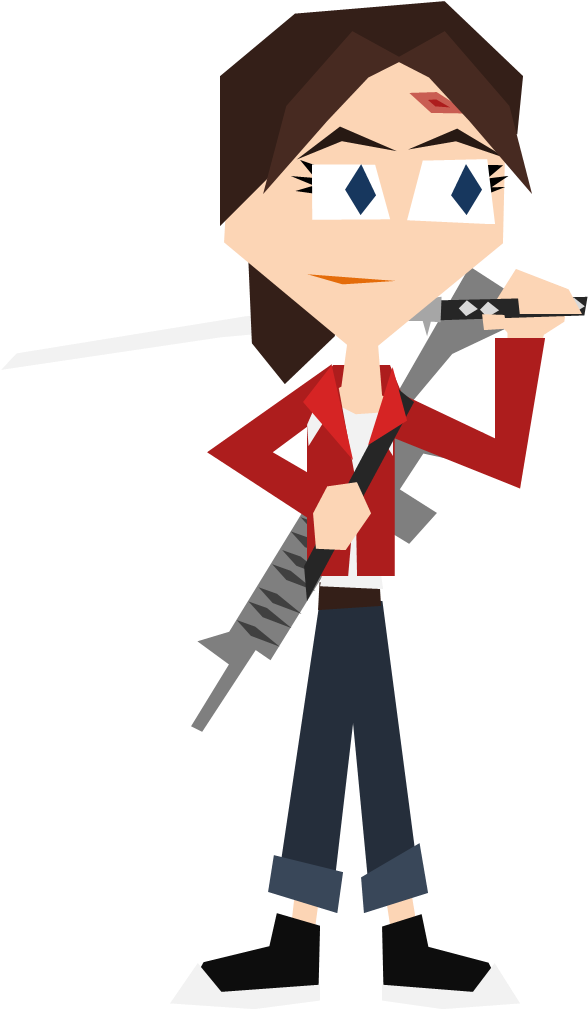 "Oh no! The zombies killed God! Hehehe." - Zoey

Zoey was pretty much my favorite character in the Left 4 Dead series, with Bill as a close 2nd. In the midst of an incredibly intense uprising of the infected undead, Zoey seemed to be one of the only ones able to sustain a pleasant mood and keep spirits up.

In L4D2 where you can have melee weapons, Zoey is seen holding my preferred loadout. Katana and Assault Rifle as well as (unpictured) a pipe bomb, adrenaline shot, and defibrillator unit (Yes, I'm always that guy)


Left 4 Dead is © Valve.
Well the miminal style pulls off very well I would say. It does look like Zoey without a shadow of dough. The image seems to be fashioned out of power point am I right? There are a few parts where it sticks out near the to of her red jacket and the jacket seems a bit off balance with the collar but that is probally because of the strap. The hair is perfect I must say but her gun lacks some detail.
Her pose is very relaxed for someone in the zombie apocalypse witch captures Zoey's personallity very well. That's about all I have to say.
The Artist thought this was FAIR
6 out of 6 deviants thought this was fair.