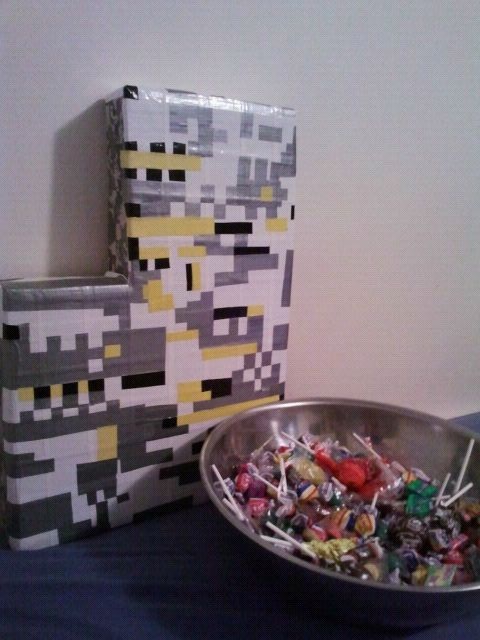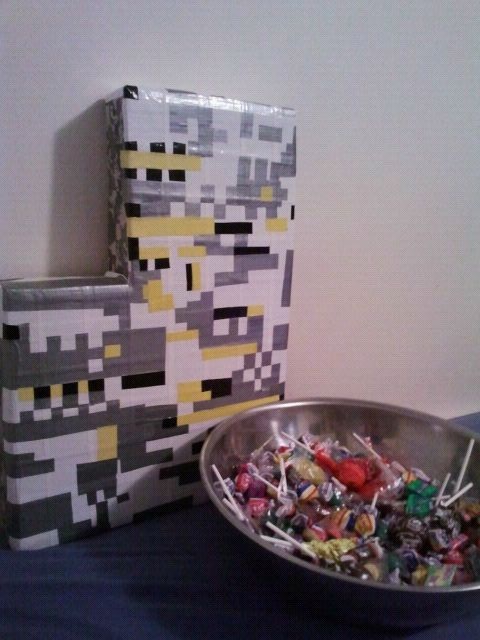 Watch
A wild Missingno. appears!!!
Send out jkdsa$hfjkldsajk#fhlasljfasjfd
Missingno. has to be one of my favorite glitches in a video game ever. For those that don't know about the glitch...which makes me sad...mostly because it makes me feel old, here's a link:
[link]
. (It's Bulbapedia). Infinite Bicycles!!!
Amazingly, that bowl of candy appeared there after I finished making him. Missingno. makes buying Halloween candy much cheaper.
Everything you see on Missingno. is duct tape.
Check out my website:
[link]
Like me on Facebook:
[link]