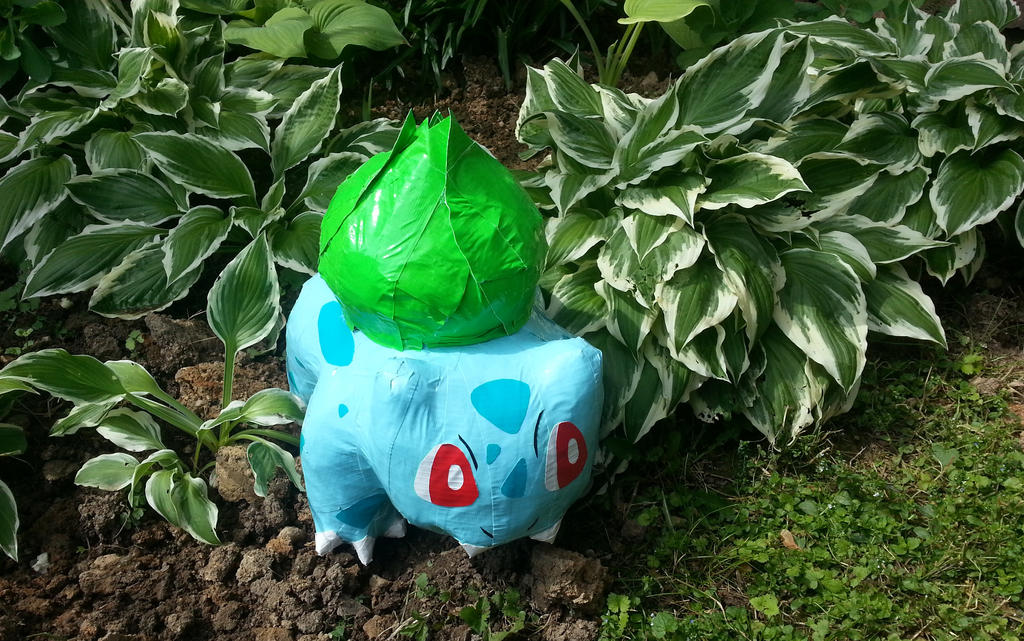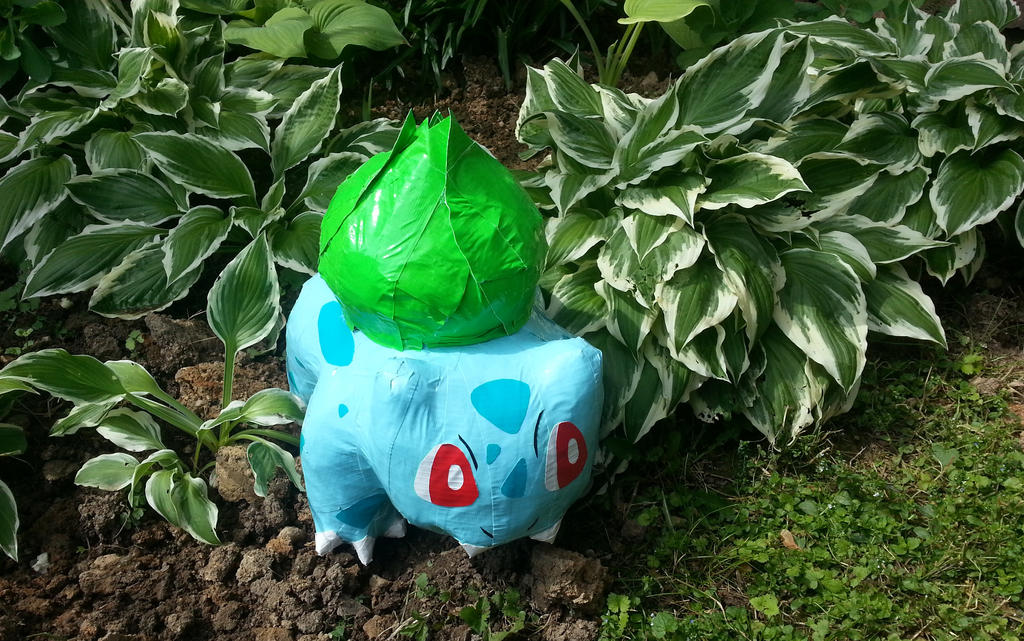 Watch
A wild Bulbasaur appears!!!
We're ending this month with the winner from my Deviant Art poll that I had back in April. This guy is one of my favorites. He evolves the quickest out of the 3 starters and can take down the first 2 gyms basically by himself.
The bulb gave me the most trouble on this project. Had to cut a lot of tape up to get it looking the way it does. I'm also not a fan of teeth and feet (If you haven't noticed from previous projects). One day I'll get the teeth in the mouth and not as part of their upper lip. I also tried to make it look like he was walking but it ended up looking a bit awkward. Live and learn!
I would like to hold another poll in the near future. Maybe next time I'll hold it on Facebook.
Everything you see on Bulbasaur is duct tape.
Thank you everyone for your support!
There are 7 more pictures on my website:
[link]

That looks amazing!

Reply

Reply

Wow! That's amazing!!!!!!!!!!!!
Reply

Cool, we finally discovered Bulbasaur.

It is great and I like how you've staged him for the photo.

Reply

Shit I'm not gonna be able to do that for a while. I'm sticking with my pixel art.
Reply