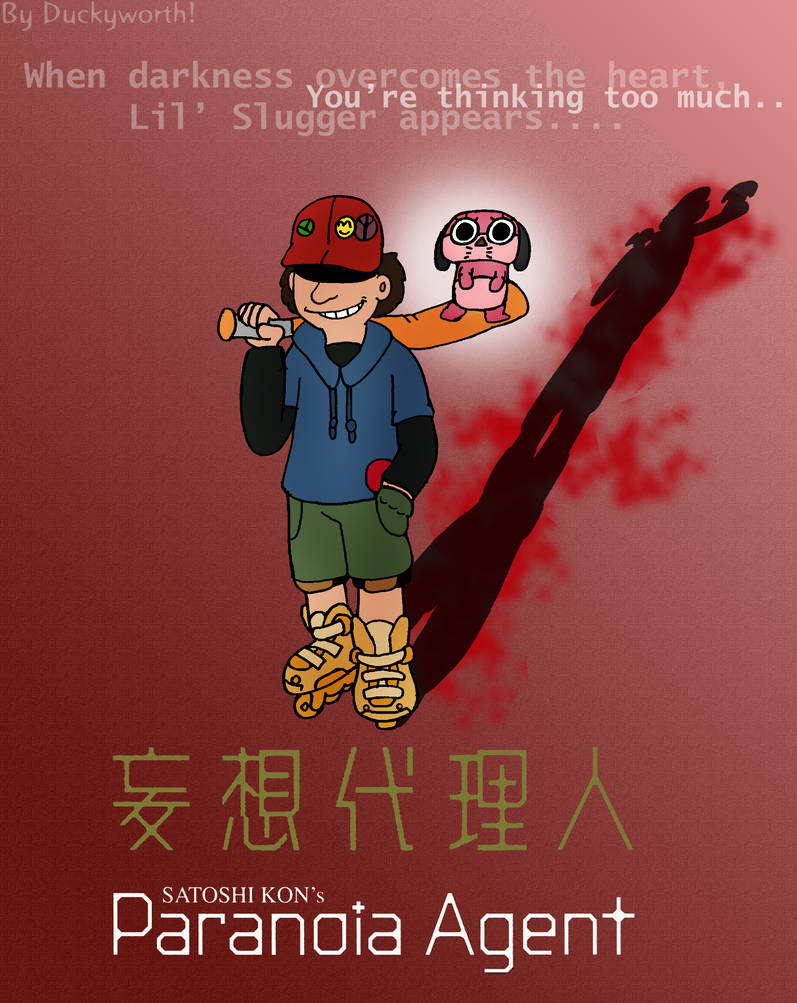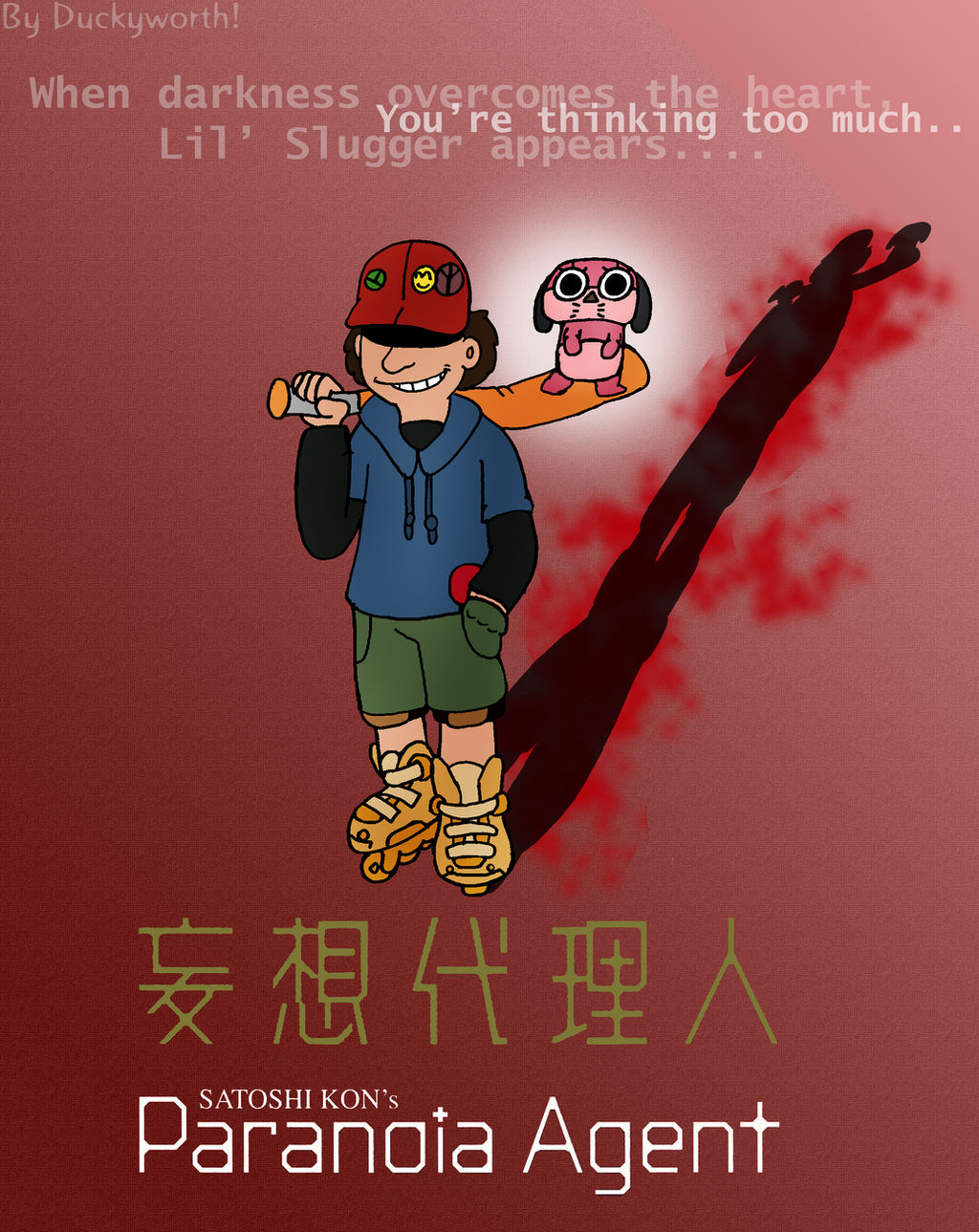 Watch
I've been watching some new anime over the past few months, and I think I may have very well found a LOT of new favourites.

Two anime that will DEFINITELY be in my new Top 15 Favourite Anime will be two other projects from the late great Satoshi Kon - Perfect Blue and Paranoia Agent (they'll be joining Tokyo Godfathers, another Satoshi Kon project I love

). And, not to spoil anything, but I think one of them may end up in my #1 spot - I love them that much.

So, here's a piece of fanart for the most recent anime I've finished watching - the psychological thriller Paranoia Agent, exploring themes of taking responsibility for your actions and problems in your life, the power of urban legends, criticisms of the Kawaisa culture in Japan and the dangers of abandoning reality. (My Imaginarium story I'm planning has some of these themes too - to be honest, I thought of my story's concepts before watching Paranoia Agent, but it's surprising how it resonates with a few of the things I had planned!

)
Given that the same guy who directed this directed Perfect Blue.... it gets pretty terrifying and mind screwy in places

, and there is quite a bit of cool social commentary I noticed in this.
So here's a drawing of Lil' Slugger and Moromi from the anime. If you thought Chirin from Chrin no Suzu was a Sanrio-esque character who has relations to a shocking anime despite his cute nature, you haven't seen anything yet.

MAJOR SPOILERS AHEAD
Lil' Slugger and Moromi are two characters from the anime I find really interesting, especially in what they represent - being abstract entities and actually being one and the same - the Sanrio expy Moromi representing escapism from everyday life and being a familiar and recognisable security blanket to hide behind, and Lil' Slugger representing the desire of people to not face the hardships in their lives and find an easy way out, many of his victims being relieved after being bashed in the head by his bat. The anime goes out of its way to show that no matter the reason why they showed up, BOTH are equally dangerous and that there's no excuse to abandoning reality and taking responsibility for your actions completely.

MAJOR SPOILERS END
(The funny thing is, I actually had a toy when I was younger that looks a bit like Maromi…..

And whenever we see Maromi move in the anime, it's cute, but kind of awkward with his lopsided proportions.

)
I highly recommend checking Paranoia Agent (and the other Satoshi Kon projects I mentioned, for that matter), and I may be uploading more anime fanart in the future for series I've watched recently (and an updated Top 15 Favourite Anime list

).