BIENVENU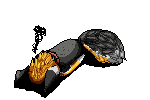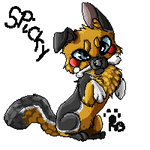 Hello!
My name is Spicky. My fursona is a small German Shepherd dog, a crossbred husky, named Spicky! What I like is to draw! Listen to music, have fun and watch movies.
My favorite animal is, well, the cat. But deep down, I love the German Shepherd * o *.
I love digital drawing, and a little tradi (watercolor, pastel, acrylic). The portraits of animals, monsters and fantasies!
I love reading fantastic stories, animals (clan war). Paranormal things, I love my friends too, they will recognize themselves ♥.
(Google Traduction)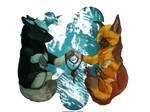 (Samy ♥ Spicky)











:thumb715943174: