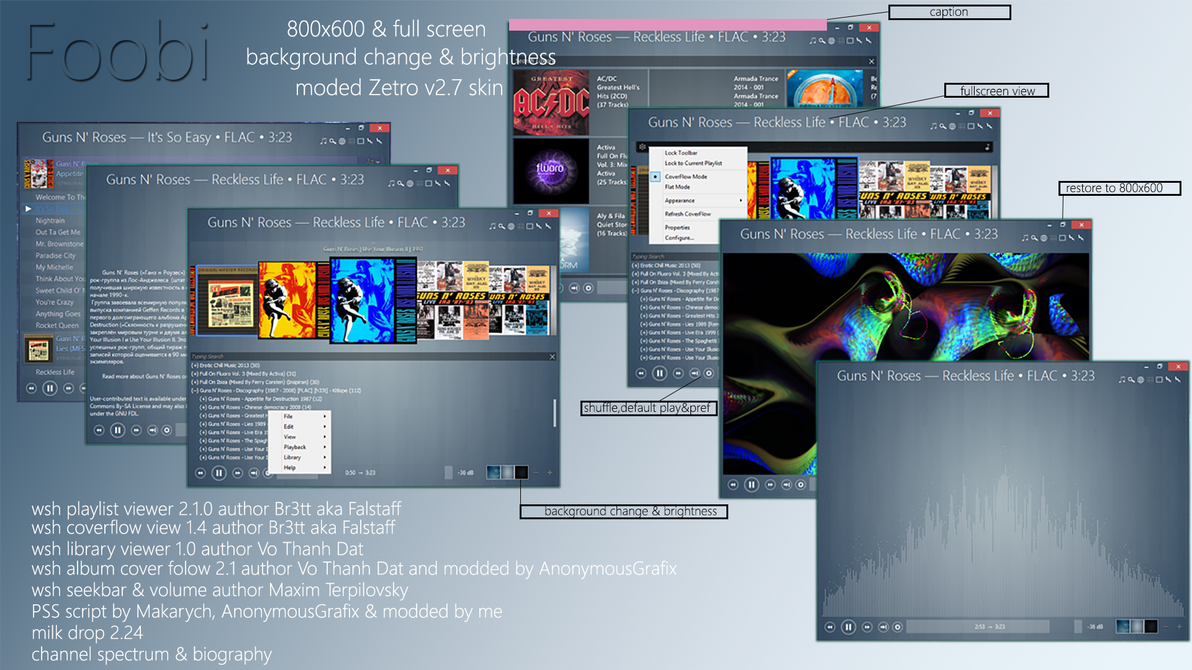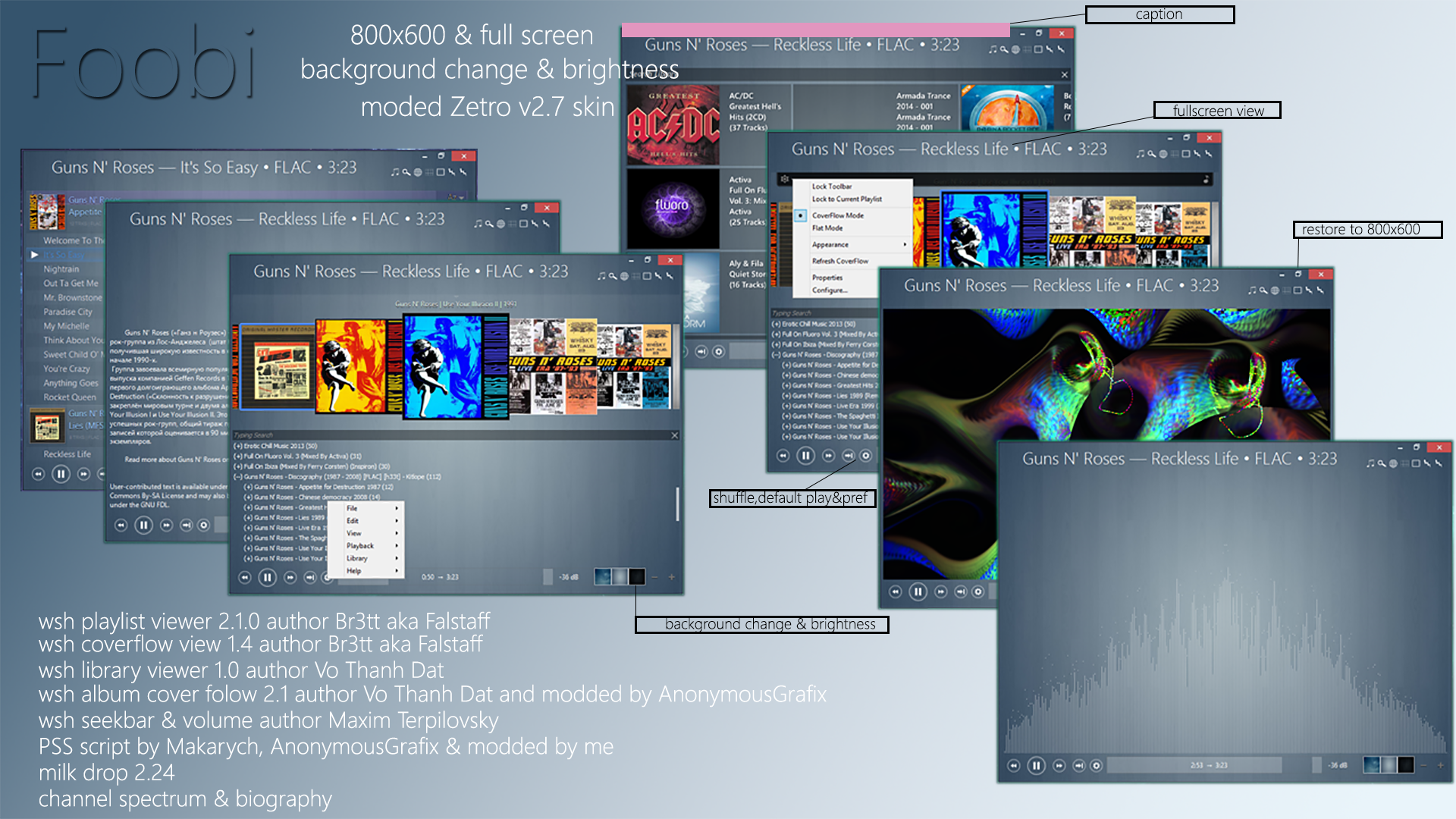 NEW VERSION OF THIS SKIN => v1.2LINK TO SKIN
du22y.deviantart.com/art/Foobi…
-------------------------------------------------------------------------------------------------------------------------------------------------------------
Instructions:
Works best with foobar in portable mode
Extract the contents into your foobar installation
If prompted to select User Display, choose Columns UI
Don't forget uncheck safe mode in WSH Panel mode!!!
Milkdrop instructions:
preferences=>visualisations=>shpeck=>choose winamp directory=>ok=>refresh list in shpeck=>ok=>restart foobi.

Custom window sizes go to:
preferences=> display=> main window and uncheck "disable window sizing", "disable window maximization", "minimum size", "maximum size" than apply and ok

resize the window
as you want
BIG Thanks to:
AnonymousGrafix
Br3tt
thanhdat1710
Maxim Terpiłowski -
terpilovsky.ru/foobar2000/
macarych
marc2k3.deviantart.com
foobar 1.3.2 worked fine!!!!
milkdrop 2.24
www.dropbox.com/s/m36kdg9vjx8i…
sorry for my bad English)))
Update:06.05.2014-----1:38
added some staff))) playlist manager; lyrics; last.fm similar artists by marc2003; last.fm&wiki biography by marc2003

Video on YouTube====Installing & setup foobi

www.youtube.com/watch?v=8z-_ev…