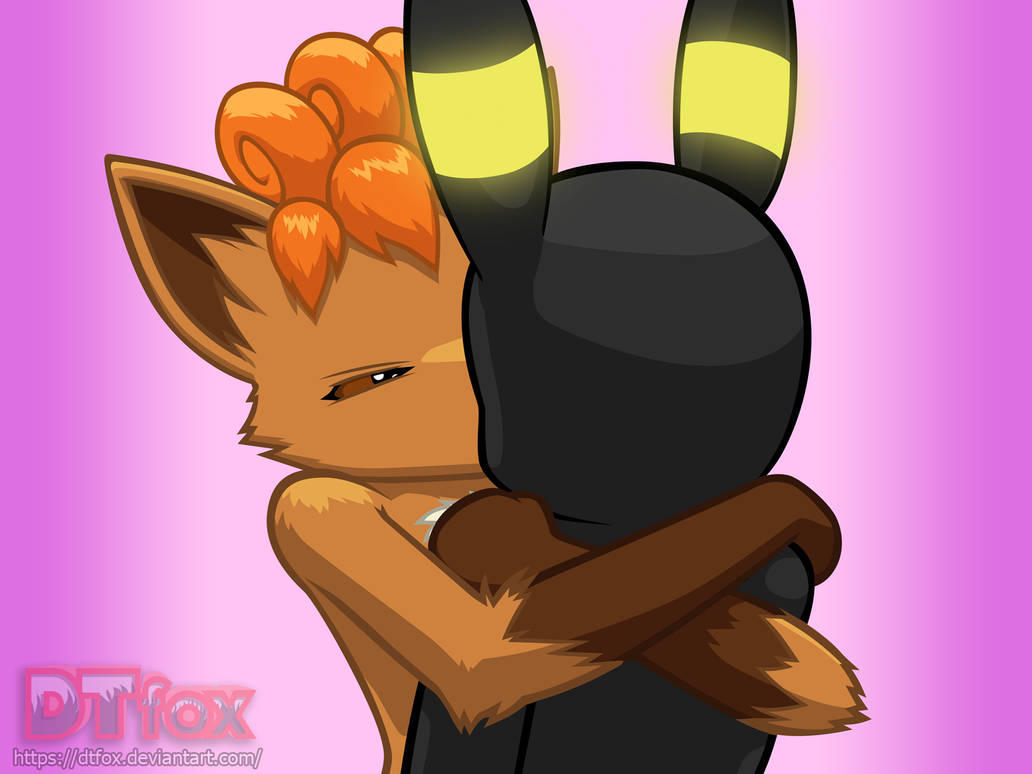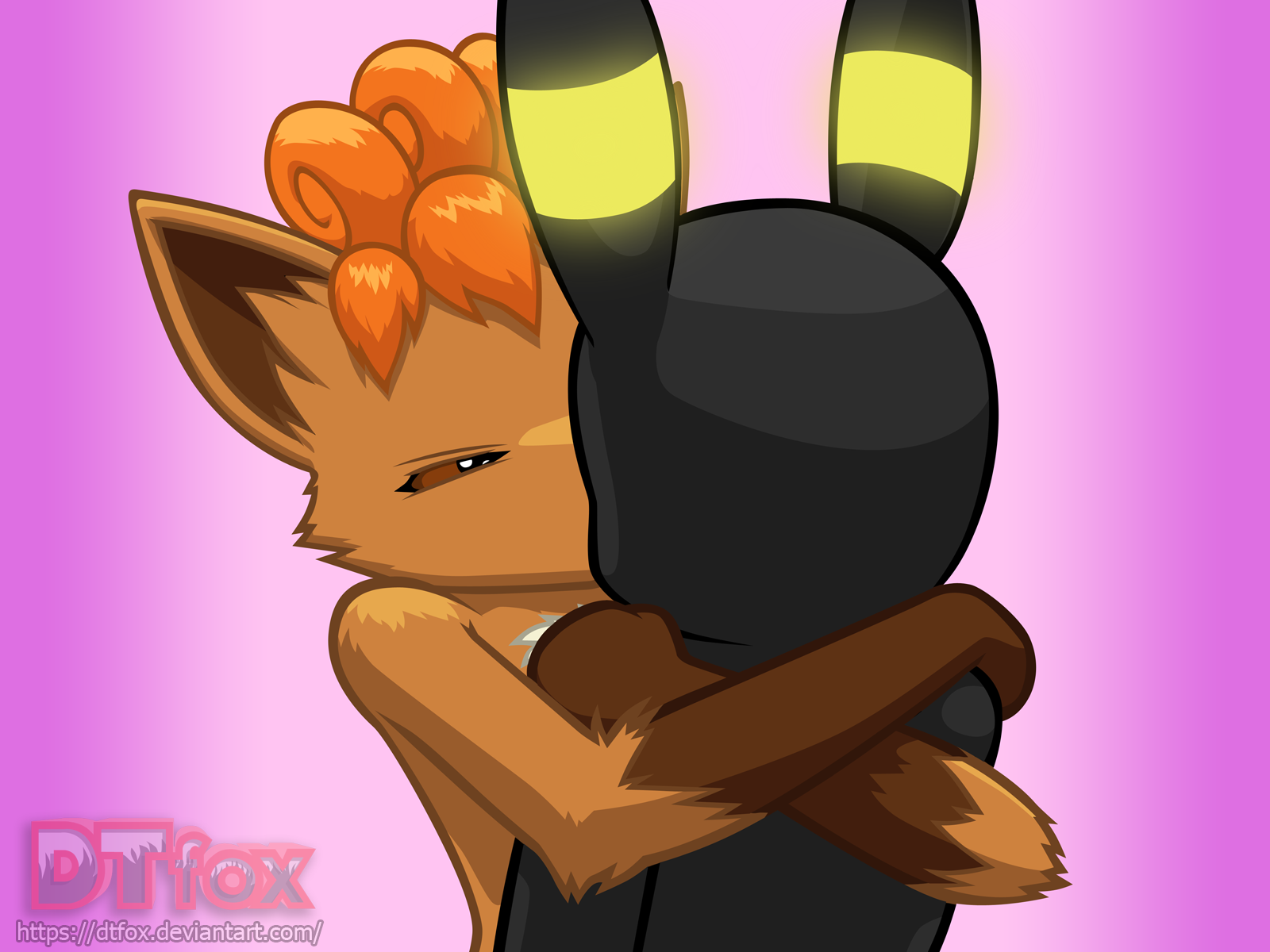 Watch
Vulpix gives Umbreon a little kiss.
Don't tell me Vulpix can't learn Lovely Kiss, anybody can learn to give a lovely kiss.
I usually do these pictures from a flat side view because that's the only way to see both their faces, but it makes it a little more boring, so this time I'm trying a more interesting perspective. Unfortunately, I can't show Umbreon's face, which is pretty cute.