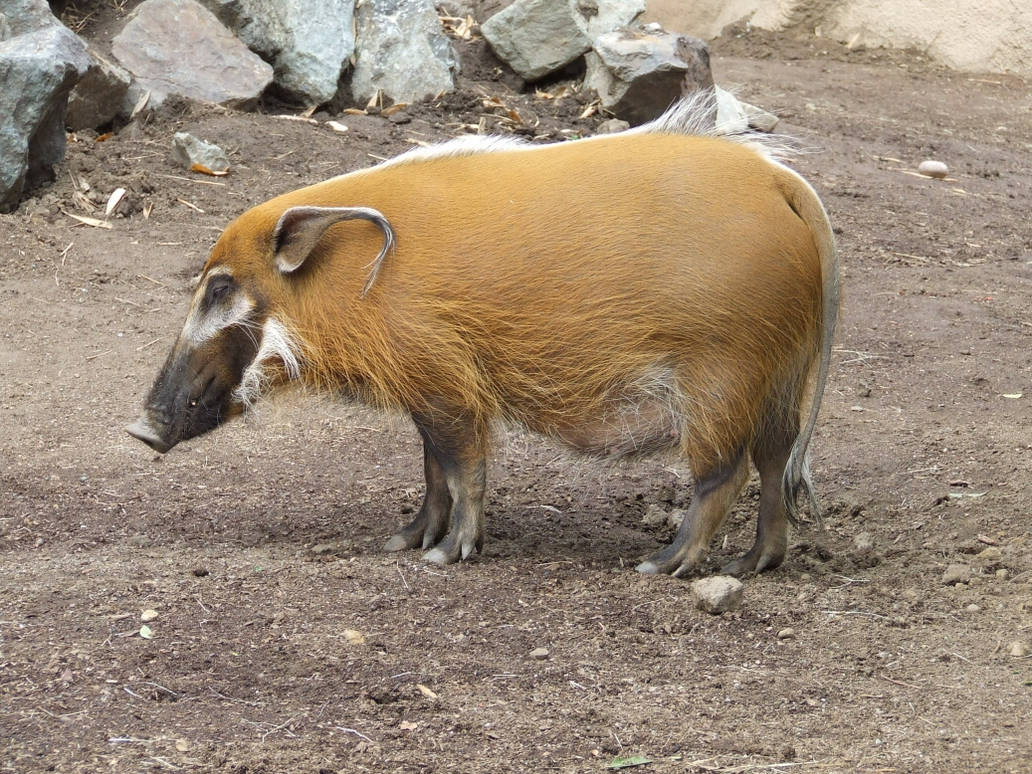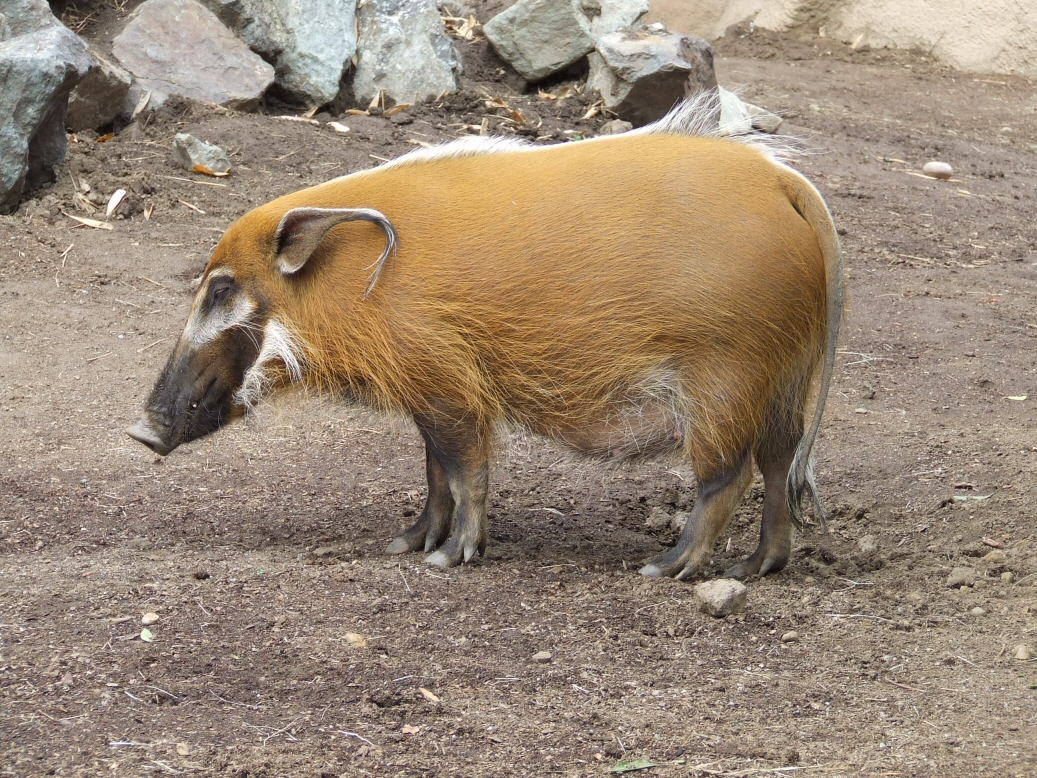 Watch
Red River Hog
Taken at the San Diego Zoo.
These are without a doubt my very favorite pig ever. They're simply BEAUTIFUL. Their color is so vibrant, and they're quite personable, very friendly sorts of pigs - in a wild animal 'I'll bite at whatever you might happen to have in your hand but if you scratch me right there I will love you forever' kind of way.

They're not small, either, they're about 3'4" at the shoulder.
If you would like to use this image, please link me, and ask before using for any profit-making image.
**
Holy crap, my first Daily Deviation

I'm so glad I went and uploaded all these pictures today! Thank you all and I hope you enjoy my critters

***
Edit again: here's a wiki article, in case people are confused as to what flavor of hog this is. It's a real animal, honest and for true

[link]
Daily Deviation
Given 2008-02-03
Red River Hog 1
by ~
dtf-stock
is a wonderfully funky little hog! A great subject to draw or paint from - be sure to check the gallery for some fab animal stock. (
Featured by UnicornReality
)