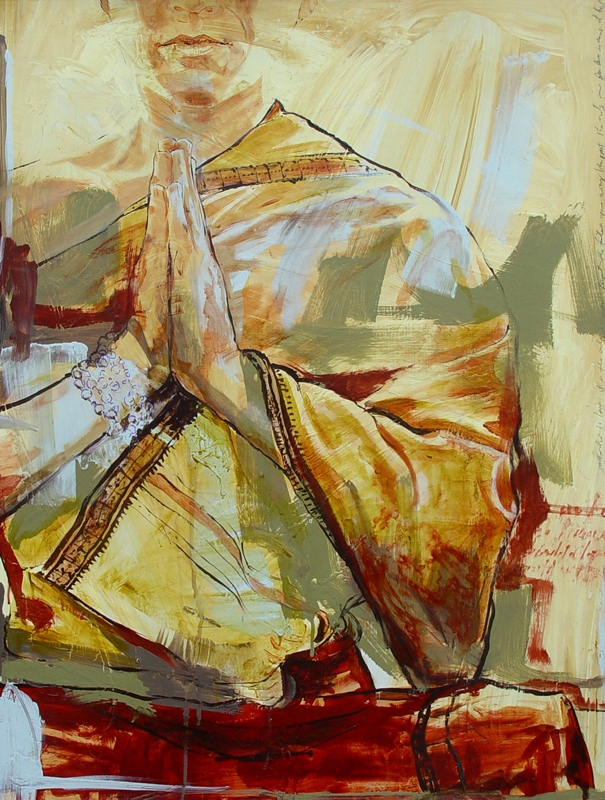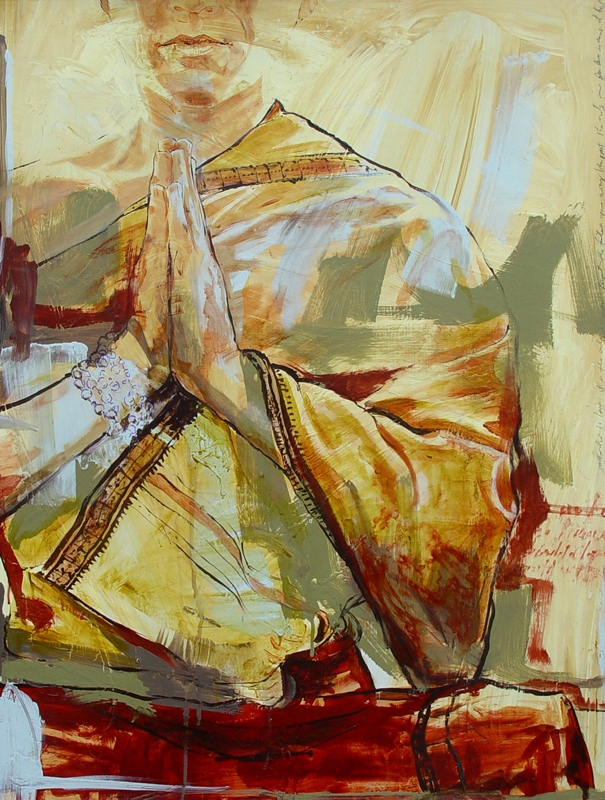 Wow, I REALLY like that. It's got this sort of...serene feeling, but yet I get this hint of a back story. Great colors. Your paintings make me look twice, and that second look just blows me away.

Is that a monk meditating? I think I see dharma beads...

sincerely,
Irish C.
Reply

Is it oil? Acrylic? I love the looseness of the brush strokes contrasting with the very specific pose.
Wonderful

Reply

Great! I like the details and colours!

Reply

Amazing!
Fantastic tone and colour.
Reply

Reply