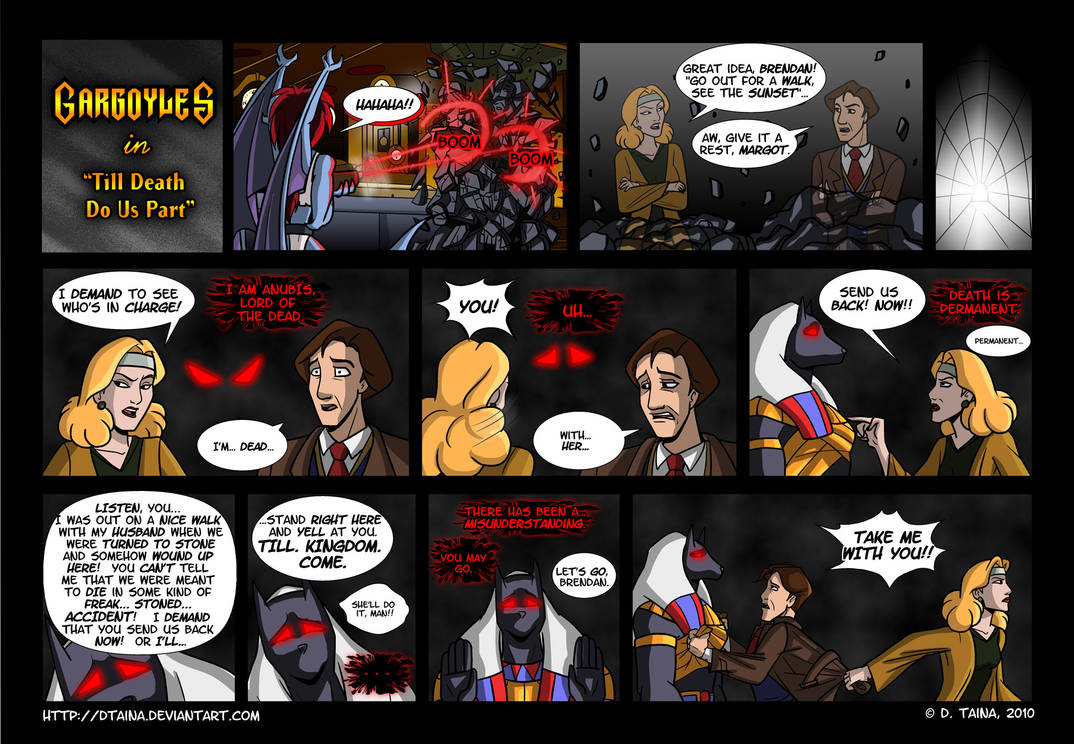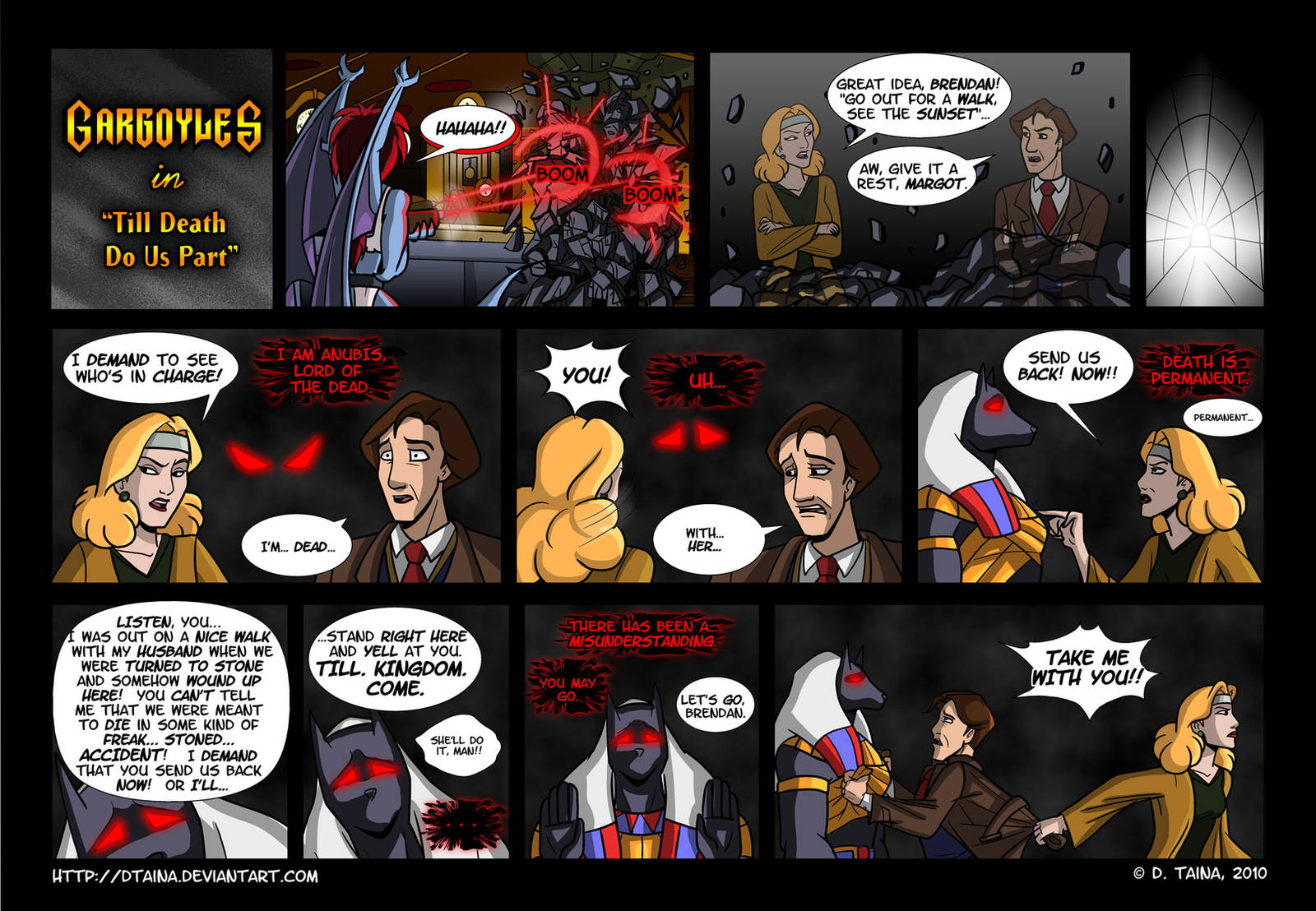 Watch
Remember that scene from City of Stone where Demona blasted Margot and Brendan's statues? So, I set out to do this comic to explain how Margot and Brendan came back from the dead. The only explanation: Margot's a bitch!
Tony Jay was awesome as the voice of Anubis. We miss you, Tony!
To see a screenshot from that scene, go here:
[link]
Sunday Comics:
[link]
First Comic:
[link]
Previous comic:
[link]
Next comic:
[link]
Drawn/Inked/Lettered in Manga Studio and colored in Photoshop.