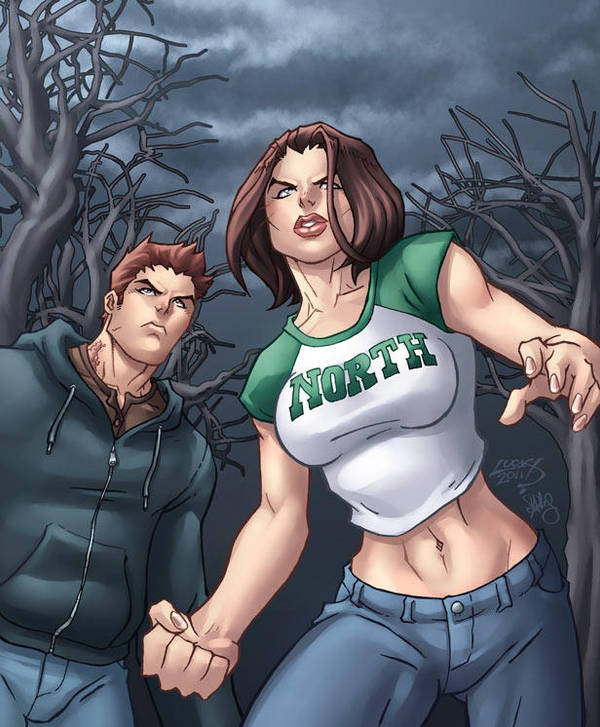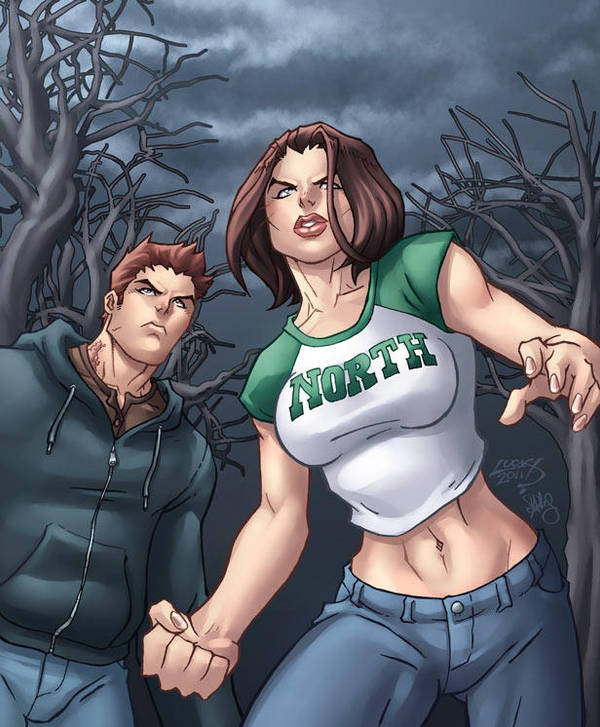 Watch
These are

's and my original characters Annabel Logan and Caleb Wray for a book we are creating called Sin of Omniscience.
Here's a little blurb Nathan wrote about the book:
"Since childhood, Annabel has always suffered from brutal and chronic nightmares. She knew she'd never lead a normal life, but she had no way of knowing those dreams would lead her into a world of monsters, immortals and darkness. With the help of Caleb and others, she learns how to use her psychic abilities to overcome her past, survive the present, and change the future."
This project has been a long time in the making and has evolved so much since my original idea back in 2010. But now we've got most of a script and are hoping to have a preview (if not a full issue) ready for Megacon next spring.
This piece of art was a commission I purchased from

back in early 2011. It was one of the first pieces I commissioned of any of my original characters so I decided to make it the first I colored.

Lineart by

Colors by me
Annabel Logan/Caleb Wray/Sin of Omniscience ©

&


Very interesting, I look forward to more!!
Reply

nice

Reply

awesome! i still owe you a caleb pic. do you want a legacy piece for it? both characters?
Reply

Sure! Only if it's no trouble of course.

Reply

That's awesome! I love the little details like how you colored the guy's tattoo and the clouds.

Reply

Thanks! It's actually a burn scar on Caleb's neck but its so small I can see how it'd be hard to see.

Reply

Reply

Sweetness! Looks amazing as usual!
Reply

Reply