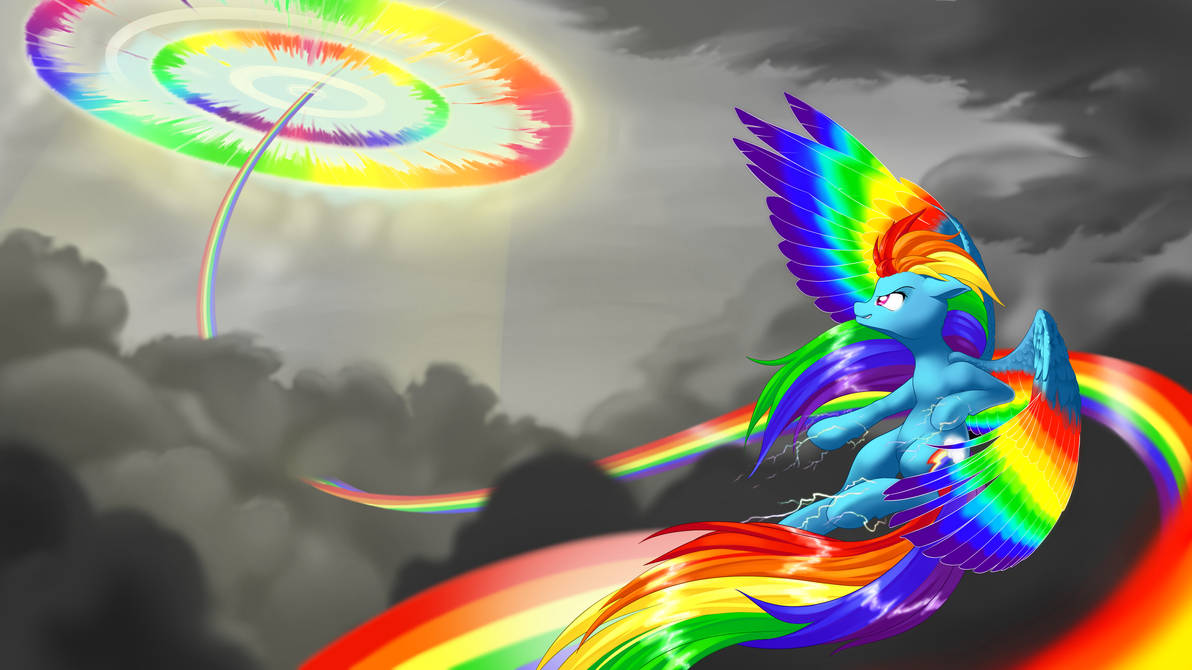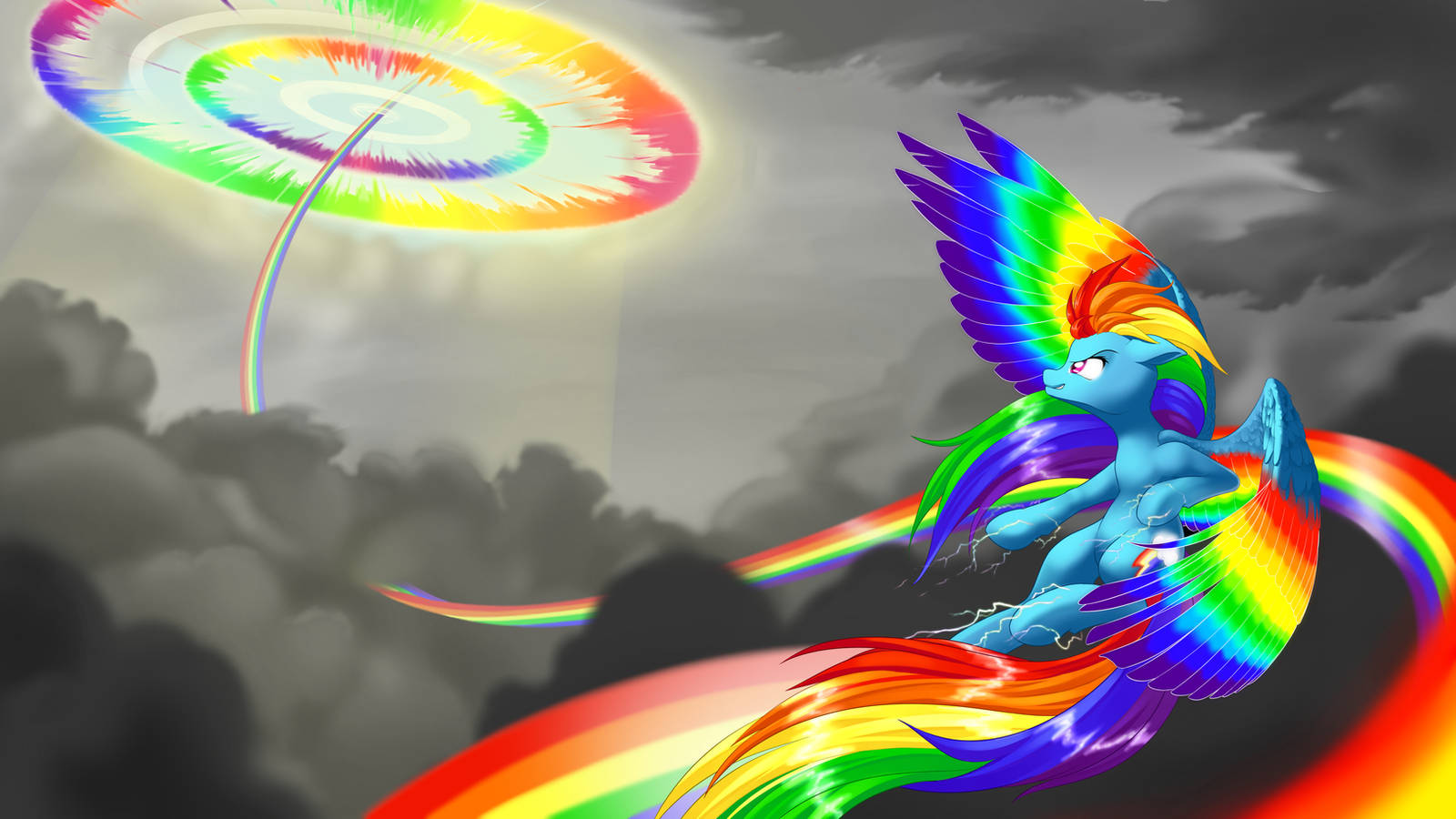 Watch
Just in time for Rainbow Dash's Birthaversary! Sometimes arbitrary external deadlines are helpful.
I didn't make as many design changes to her Rainbow design because there is just something so pure about about over the top Doubly Rainbowed Dashie.
I can just imagine the conversation in the writer's room
Writer: ...and then they all transform into Rainbow powered forms with rainbow colors in their manes.
Artist: But Rainbow Dash already a rainbow mane.
Writer: Just make her even more rainbowy! Find somewhere to put rainbows!
Wing reference used: