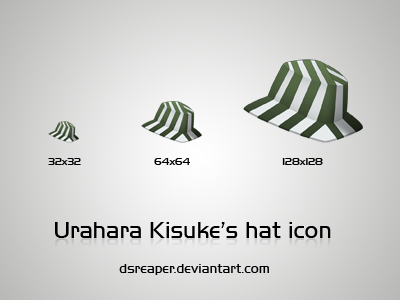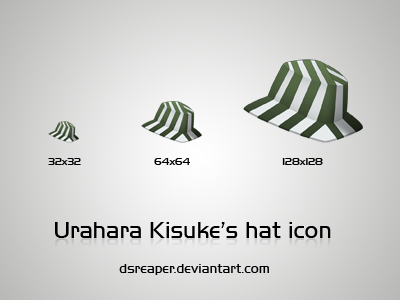 Watch
An icon of Urahara's hat. Done quite time ago...
Don't ask me what it's for... I have no idea.
If you plan to use in something other than your desktop, I'd like to see it...

Thanks, very useful

Reply

Can I have a copy w/o teh background preferably 128x128!
Please~
Reply

Reply

Very nice


Reply

Доста добро е, поздравления!

Reply