Hey there folks!
With school being over for the next couple of weeks I finally have some free time to upload more stuff on my art sites.
Which means I will be getting back at doing some commissions!
Prices remain mostly the same, comic commissions are increasing drastically. They take me far too much time to make and some of my friends have suggested I increase the price of those. Sorry if this disappoints some of you, but it's something that really needs to change especially considering how little free time I have now.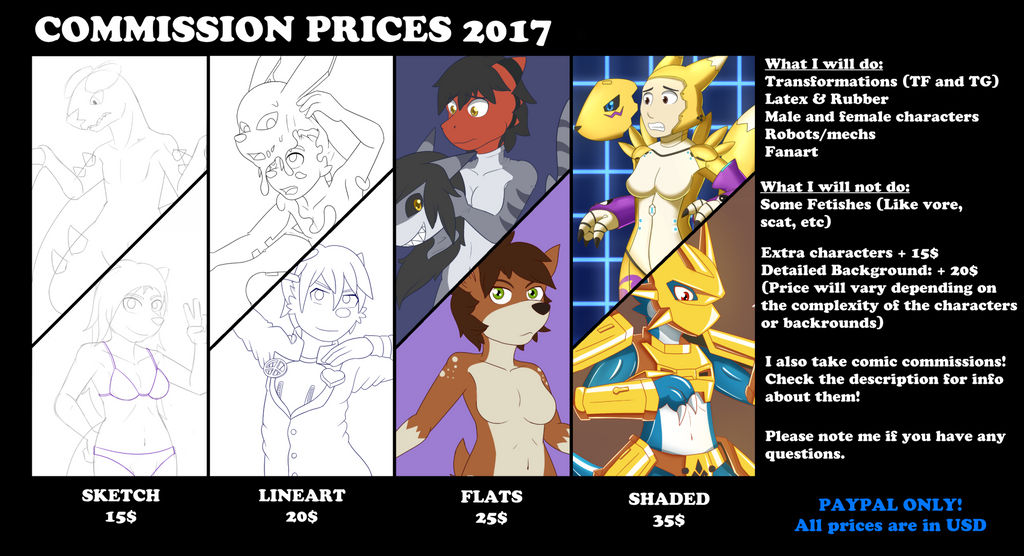 Comic commissions new prices:
Sketch ---- 45$
Lineart ---- 50$
Flat Color ---- 60$
Shaded ---- 70$
(Prices are subject to change)
If by any reason I am unable to finish the commissions before I get back to school don't worry I will contact you and let you know If I will be able to finish it in between assignments or if you will be waiting a bit longer.