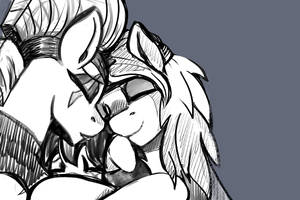 Inks or Pencils
Access to INKED or PENCILLED PAGES - a few days before final page release!
---

A Storm's Lullaby Page 10
Description
A different approach.


Page 10, finally!

Patrons sponsoring this page:
---
Ko-fi|
Tip Jar
| Patreon
Image size
2480x3508px 4.14 MB

Probably the first sign that we get that Lullaby got abused in the past, since Lullaby was ready to get beaten, since the adult was angry.