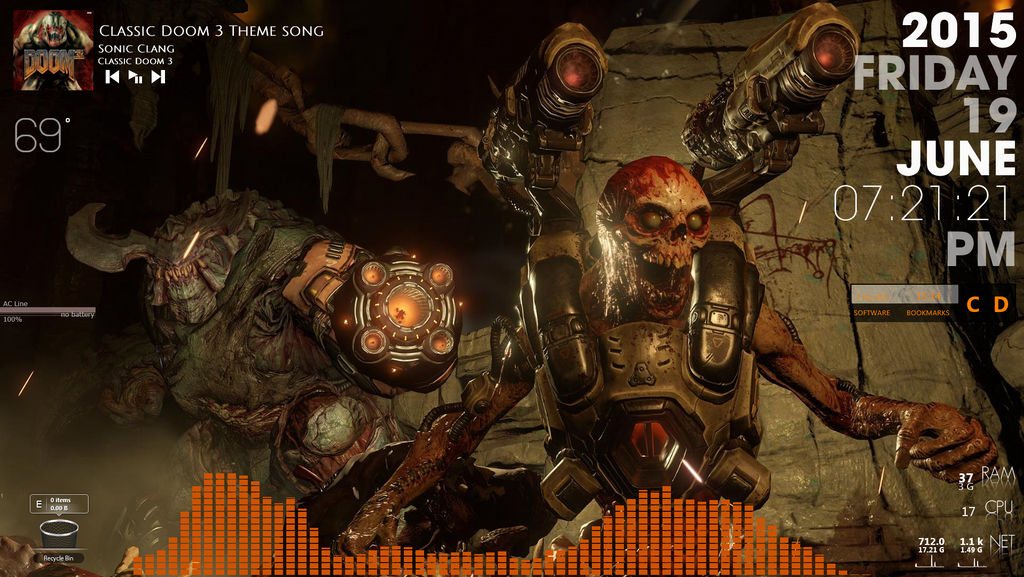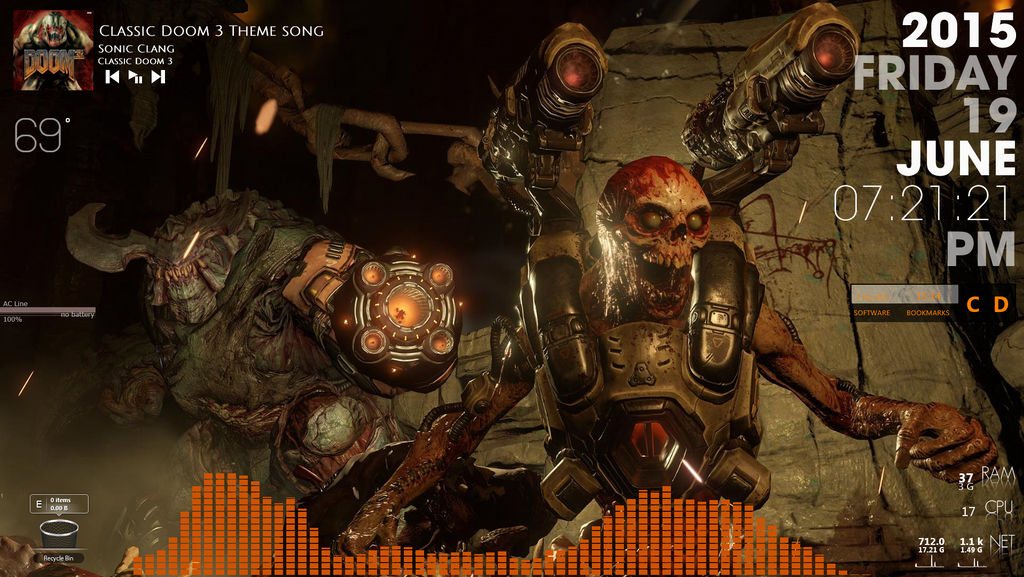 Watch
(NOTE: I do not own every rainmeter skin used in this picture. The rightful owner/creators are listed below.)
DOOM was one of my biggest influences as a youngster. As well as a huge influence on the entire FPS Genre. Recently Bethesda released footage of the new DOOM reboot at E3 this year and just like every other DOOM fanatic in the world, I got so excited my entire room turned into an Airheads commercial. Now that being said I just couldn't help but make a Rainmeter Theme using a picture of the new Revenant and Cyber Demon. This was the resualt.
Rainmeter Skins Used:


Equalizer/Spectrum:
Stepris
by
T-Projects
Music Player (modded):
Transistor v1.0
by
TheBabbie
RAM, CPU, NET:
GeoSans 2.0 Rainmeter Skins
Recycling Bin:
Razor
by
minhtrimatrix
Software and Bookmarks:
Reach Show 1
by
perv88
Date, Time, and Weather:
Rainmeter - Simple Media 1.1
by
lilshizzy
Battery:
I don't remember, nor can I find the original.
¯\_(ツ)_/¯


Wallpaper


Reply

this is amazing also you can play the revenant in multiplayer

Reply

I know! They may put more monster options in the full release. Just imagine going on a rampage as a Hell Knight!
Reply

As a fellow Doom fanatic I can only say: awesome !!
Reply