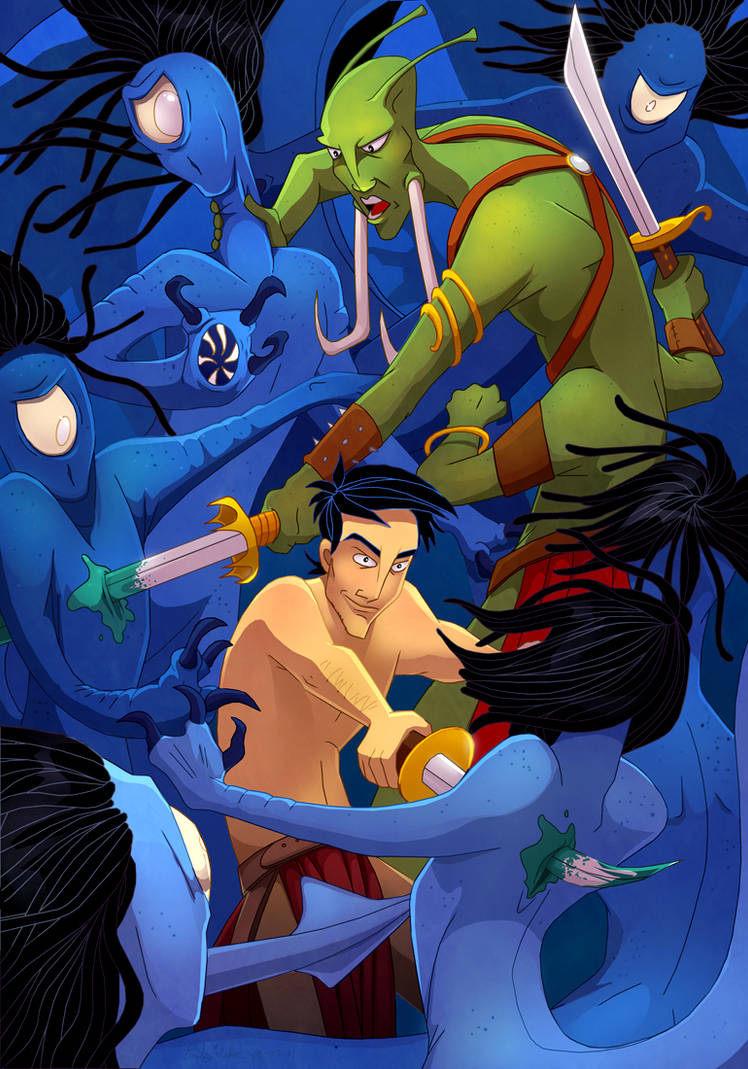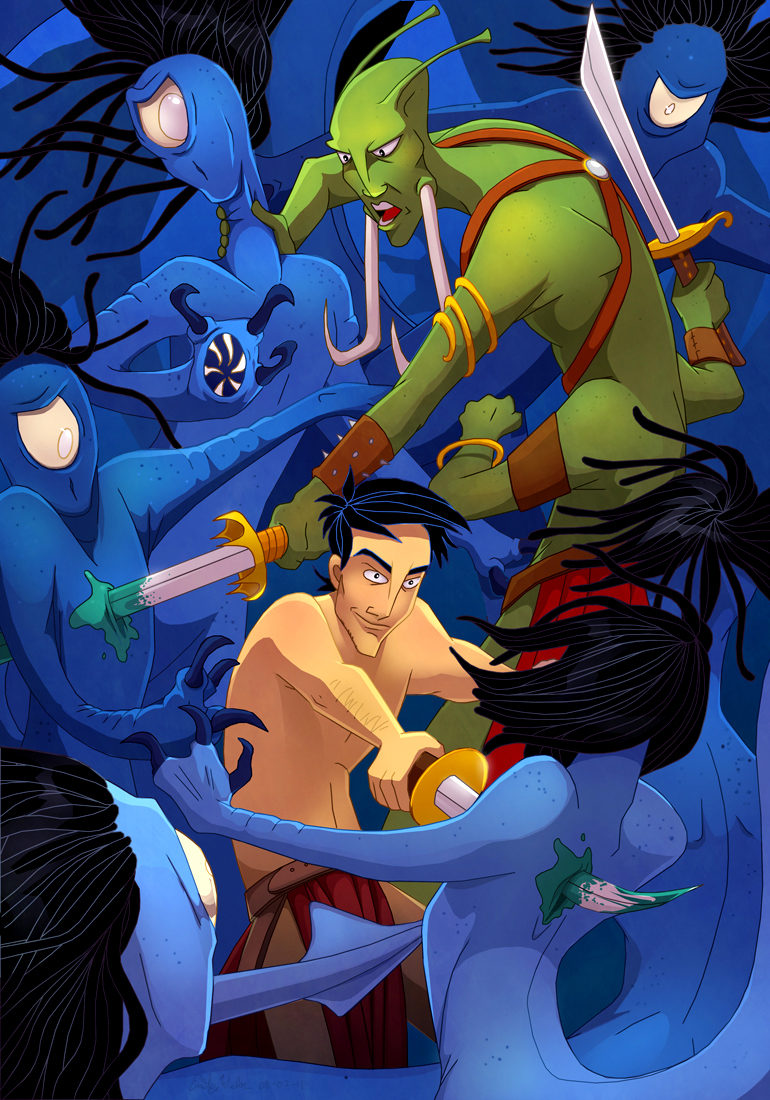 Watch
Voila! Actually finished something!
This is for the contest at:
Burroughs-Club
.
The challenge was to illustrate one of your favorite fight scenes from an Edgar Rice Burroughs book. I chose John Carter (proud Earth Virginian) and Tars Tarkas (Jeddak of Thark) versus the Plant Men in the Eden of Mars.
John Carter was technically naked during this scene in the book (because he had just been transported to Mars again), but my deviantART page is *proudly* rated G-PG13. So there.
Speaking of ERB's
Martian Tales
, it's very nearly 100 years old! (next year, baby!)
Can you imagine one-hundred years ago in 1912 a nice gentleman in a suit wrote this crazy sci-fi stuff? Just think; the man himself was born only ten years after the American civil war! Wowee. How did he come up with this?! :0
And they're
finally
making it a movie!:
disney.go.com/johncarter/#vide…
Drawn on normal printer paper using a mechanical pencil, scanned, re-lined and colored in Photoshop using a mouse.