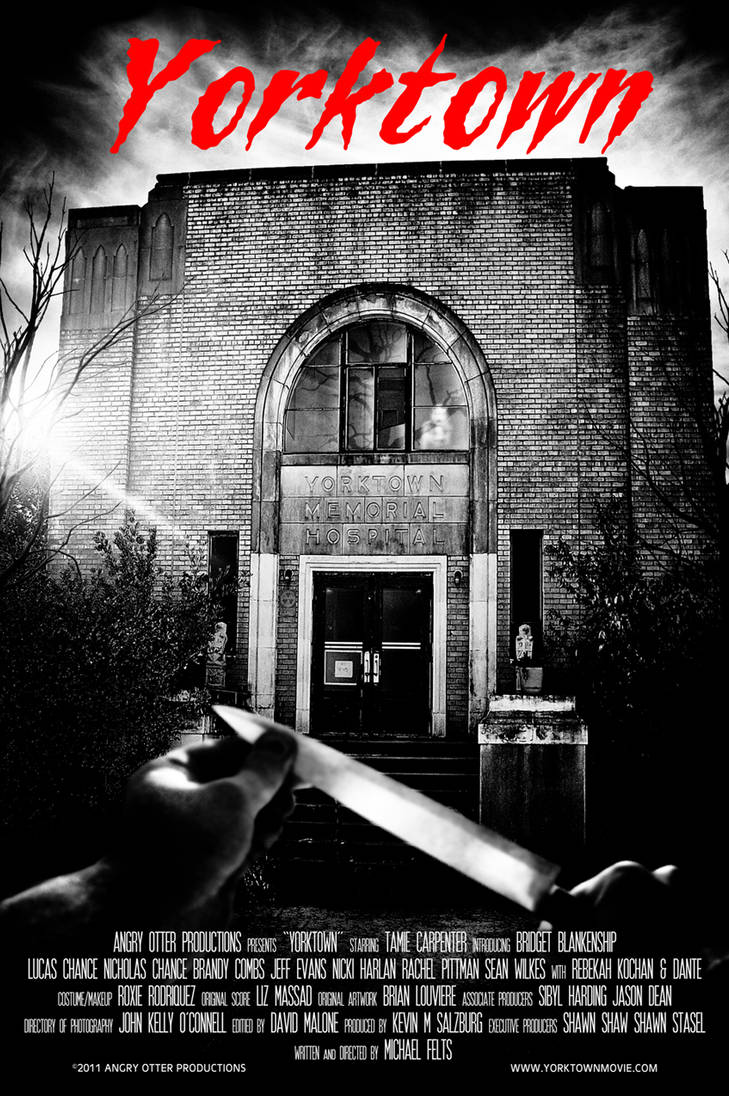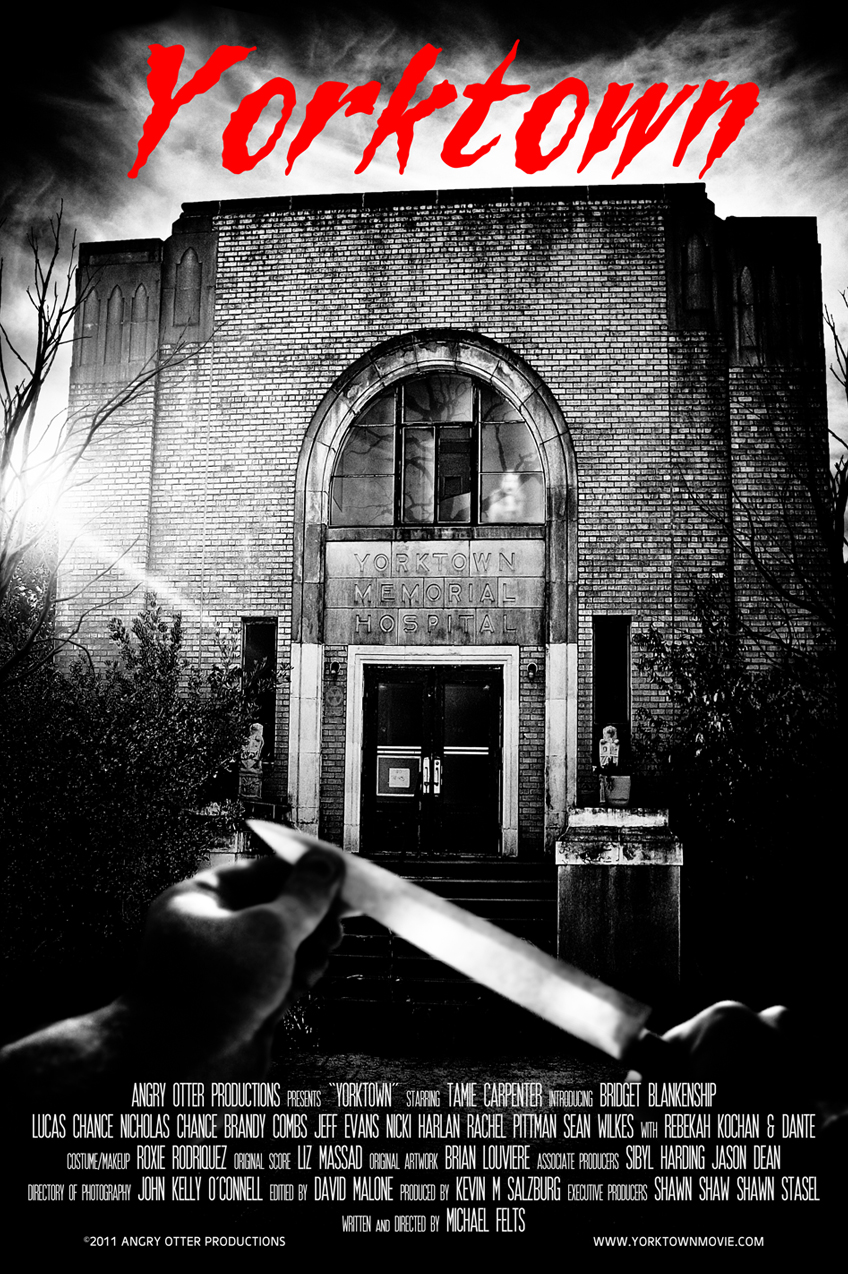 Watch
OMG im finally starting to post these after what seems like forever. About a year ago i started doing volunteer work with an independent film company called
Angry Otter Productions
. This was one of the first of many images that I created for them and was adopted as the official movie poster for Yorktown. Yorktown was shot in an haunted hospital in Yorktown, Texas. The place is notoriously haunted and has is host to hundreds of ghost hunts and was even on a ghost adventurers episode. I had my first and only ghost encounter here and i spent so much time in the hospital over the last year that it became very sentimental to me. The hospital gave me nightmares and taught me what fear was. It sure as hell taught me how to take pictures in the dark. This was a photo-manipulation from the ground up. When it comes to making art, I have always done alot with very little, which makes it interesting to me. This picture takes the cake though. The entire picture is made up entirely of pictures from point and shoot cameras(as i didnt have my DSLR at the time) and the original picture of the hospital was 1718 x 2290 and i dont remember how but in the end I turned it into a 6000 x 9000 full size movie poster. I put so much into this picture that i found out what a .PSB file is, which apparently is a .PSD file that is over 4 GB. Ive come so far since we first started filming the movie and I dont believe I would have ever been anything of an artist if these guys hadnt given me a chance. Enjoy people, this and all the other pictures I will be posting mean so much to me.
There will be cake if you like my
Facebook Page
Original picture of the building was taken by Kevin-Martin P. SalZburg
All other pictures were taken by me and i was the hand model
Concept and editing by me
Yorktown DVD
[link]
Yorktown Facebook Page
[link]
Yorktown Movie Website
[link]
Made possible by Michael Felts and Kevin-Martin P. SalZburg


DO NOT REUSE/REDISTRIBUTE WITHOUT PERMISSION
(c) 2011 Angry Otter Productions, LLC

I wish I could join AOP as a volunteer or an extra.
I'm likely to be available.
Reply

Do you live in San Antonio?
Reply

:3 when is this movie coming out? It looks awesome and I would love to see it. <3
Reply