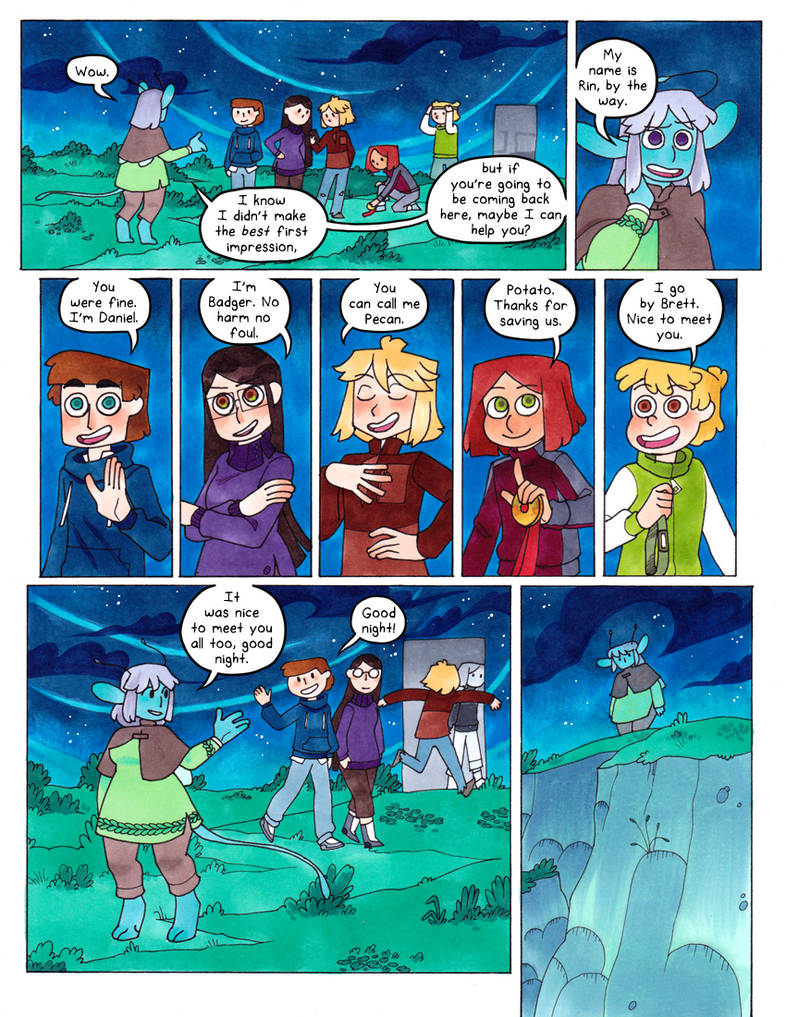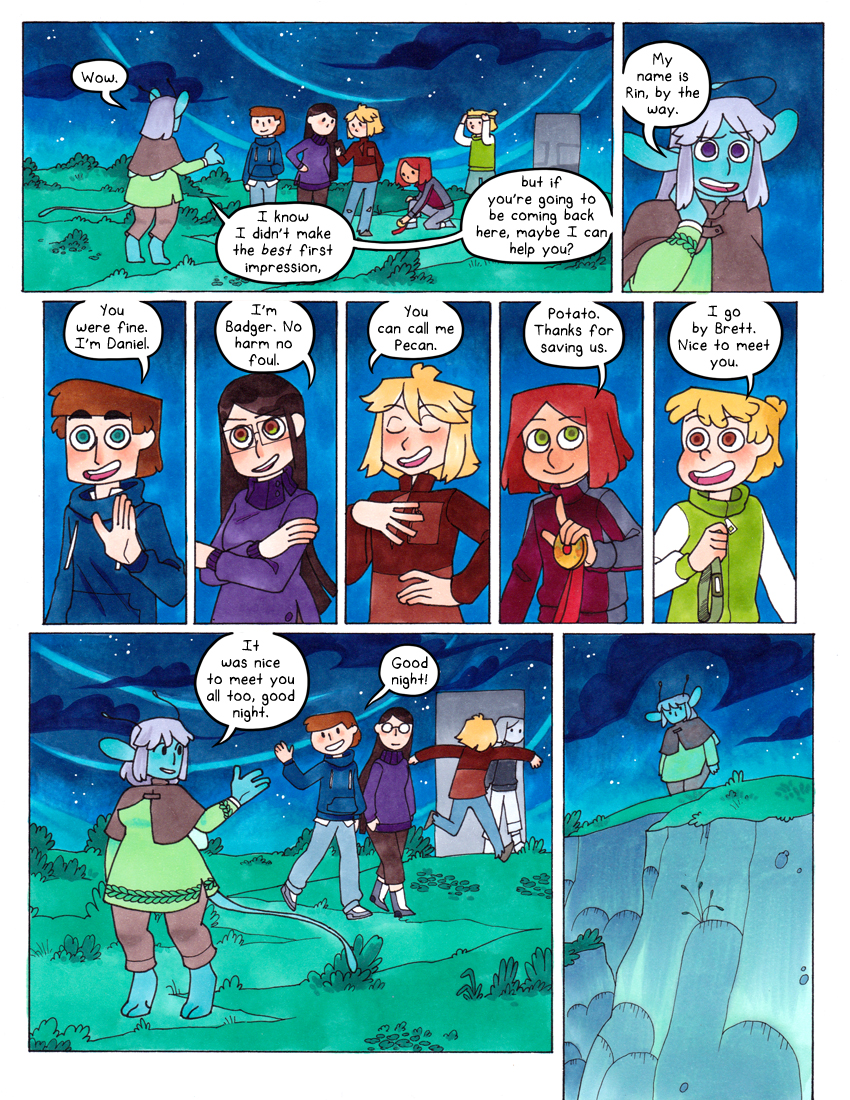 Watch
Next: Color Blind Page 30
Previous: Color Blind Page 28
First:
Chapter 1 Cover
Website
Tumblr
Twitter
PATREON
Proper introductions.
—Redo Notes— (Possible spoilers for new readers!)
Comparison Page
Here are there introductions! I think it looks so nice now. Also managed to squeeze the contents from the old page 34 in, wasn't hard since it wasn't a substantial page to begin with.