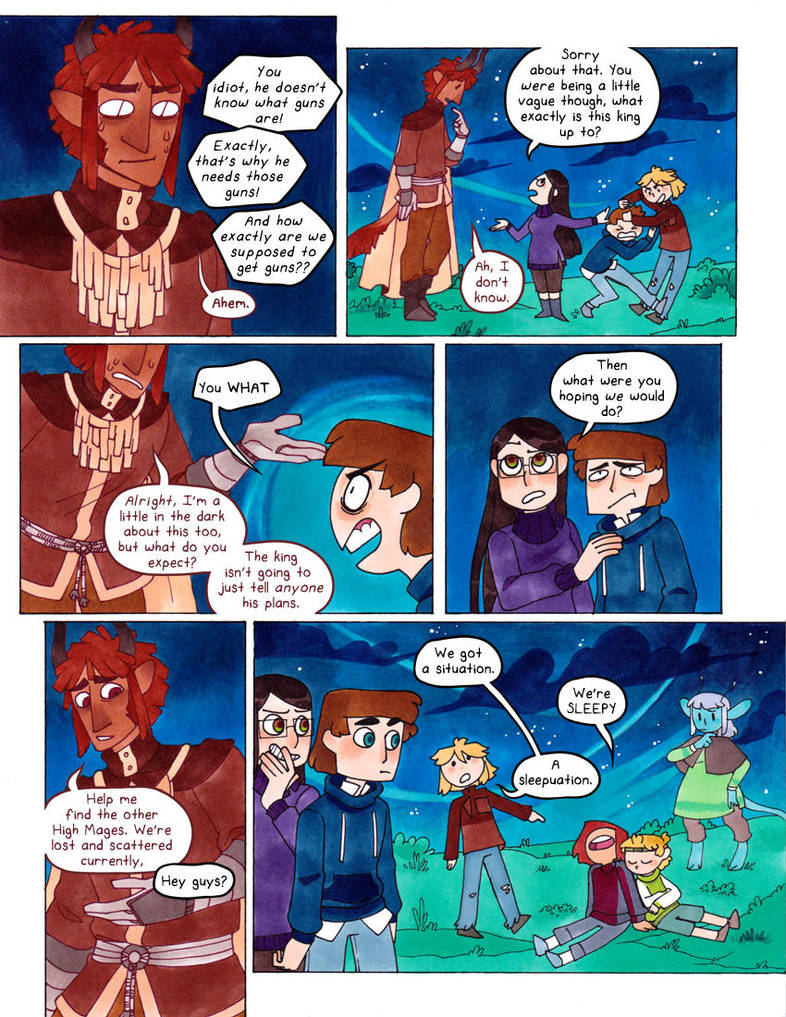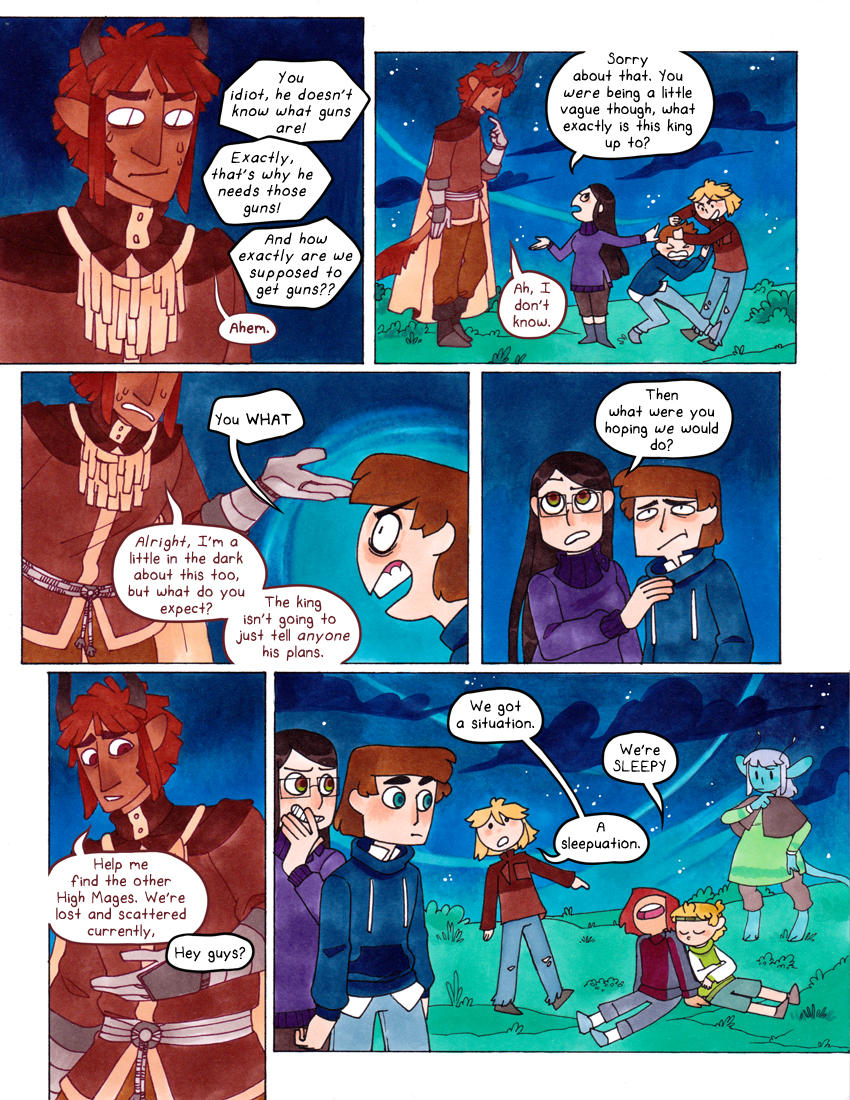 Watch
Next: Color Blind Page 28
Previous: Color Blind Page 26
First:
Chapter 1 Cover
Website
Tumblr
Twitter
PATREON
A sleepuation.
—Redo Notes— (Possible spoilers for new readers!)
Comparison Page
This page is relatively close to the original, at least dialogue-wise. Not much to really add!

Reply

Reply

You're welcome!

(thanks, truly if I was paid for sleep-based puns...that would be a dream job.)
Reply

Troll-Dad, you are not the best quest-giver.
Reply

....I forget, are they all the same age or is there, like, a year or so in age difference?

~Briar
Reply

They're all thirteen, but if you don't think they hold being even a month older than someone against each other then you'd be wrong.
Here's the kids in order from "oldest" to "youngest" Daniel->Badger->Brett->Potato->Pecan.
Reply

oho, did aksel lose his necklace in the second pannel? =O
Reply

Blue guy looks on in confusion...
Reply