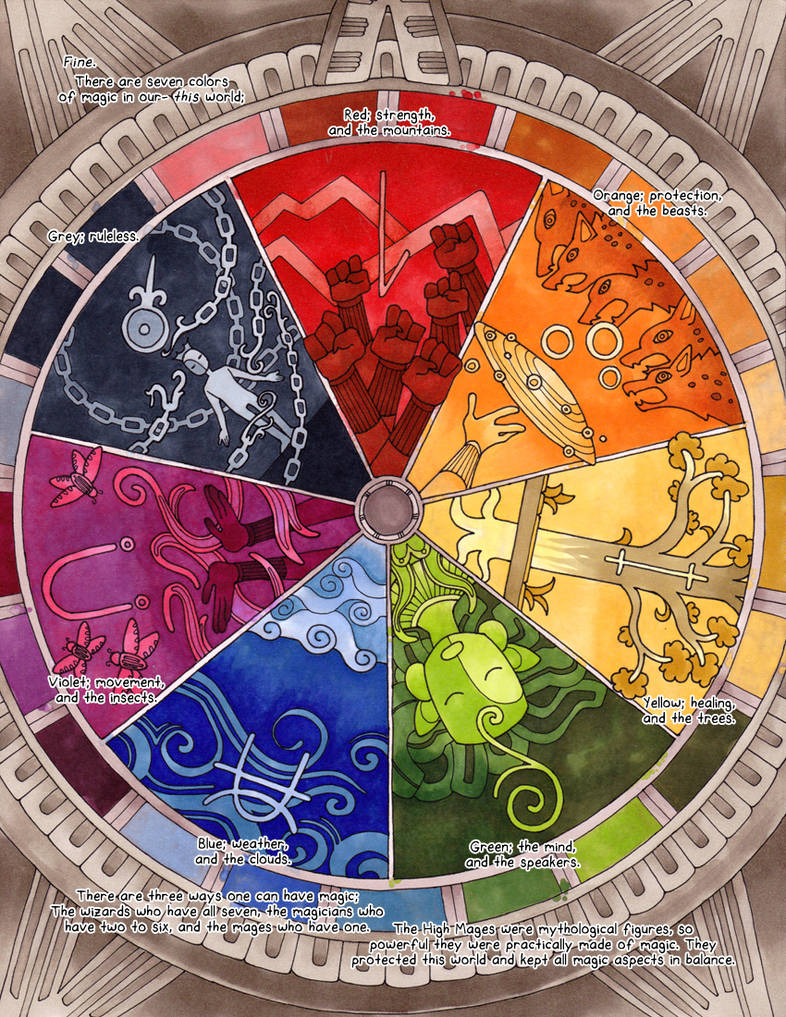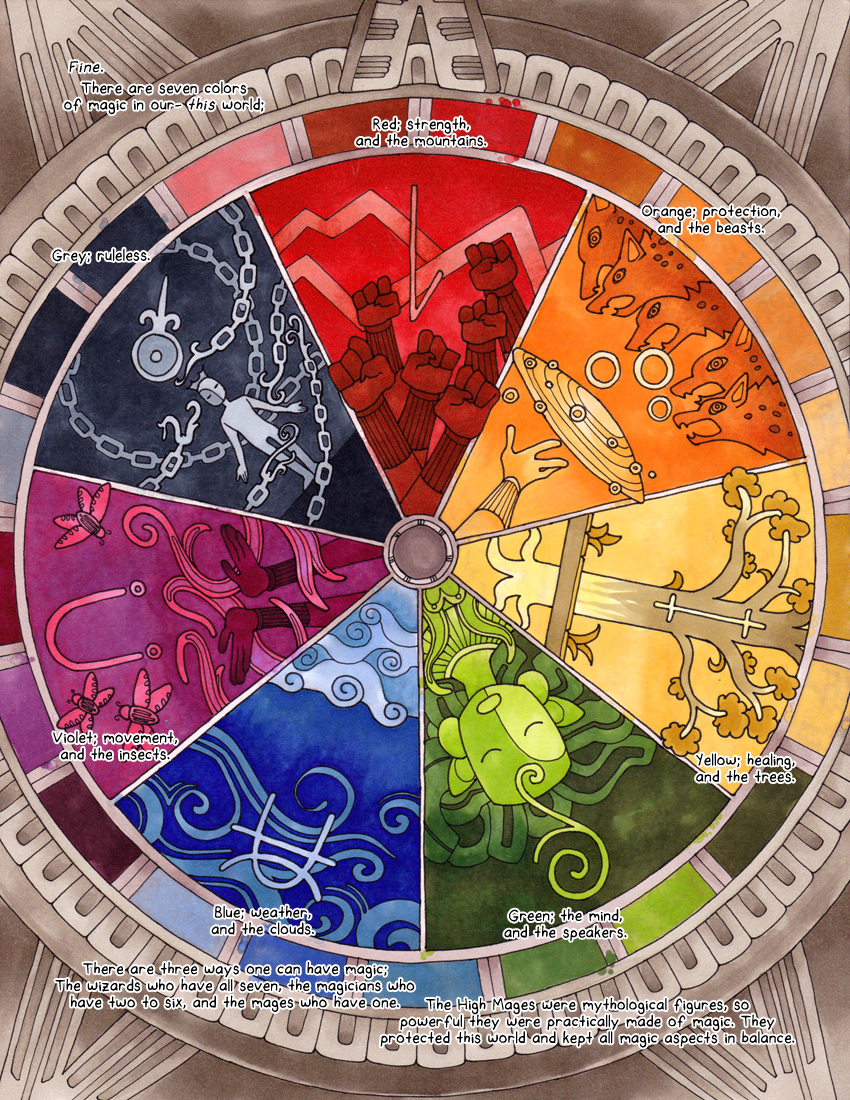 Watch
Next: Color Blind Page 22
Previous: Color Blind Page 20
First:
Chapter 1 Cover
Website
Tumblr
Twitter
PATREON
The Spectrum.
(Do you have a favorite here?)
—Redo Notes— (Possible spoilers for new readers!)
Comparison Page
Here's the page I've been waiting for, hopefully you've been waiting for it too. I used to be so proud of that old page, but it just read so weirdly. It explained something very vital to the comic and yet it was just… overwhelming to look at.
I decided I wanted it to look like a wall carving, and started trying to find some old carvings for inspiration. I ended up finding the most inspiration in Mayan artwork, and the Mayan Calendar inspired me the most for how to frame it.
I also added in the aspects associated with the different colors of magic, which the old one didn't have.

Definitively prettier and more informative.
Reply

this is beautiful and very well done O: !!!
Reply

Reply

This is such a huge improvement! I really love the color wheel visual and how you further worded each magic type. The way you incorporated each symbol is also really great; somehow I'm really drawn to both orange and green especially though I really love all of them

Reply

Aw, thank you so much!! I wish you could like comments on deviantart, haha!
Reply

You're most welcome!
ajwefioajksd Aw shucks I'm glad you liked my gushing/fanboying~
ikr?? I think we have the "feature comment" thing but that's about it I think??? Get with the times dA!
Reply

oh wow!!!! it's a great choice you made!!!
Reply

Reply