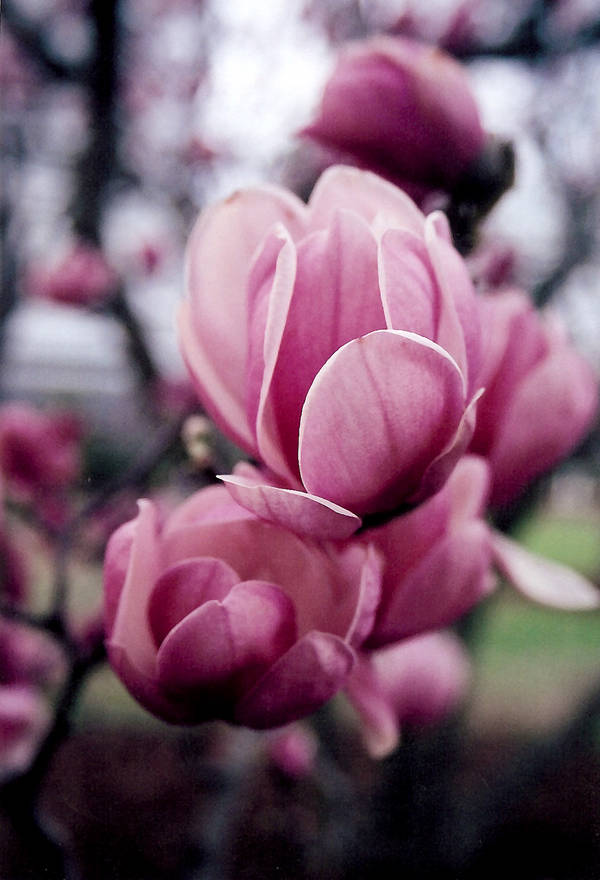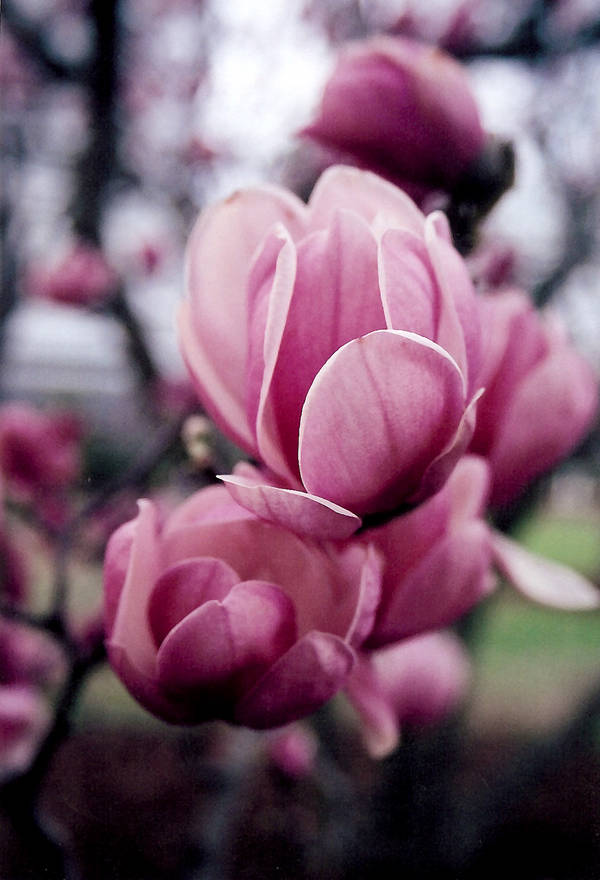 Watch
This is from the same tree as "The Scent of Spring". I don't know what type it is, but it is located in downtown Columbia on the state house grounds. I think it's very pretty.
*film*
Submitted to =
DA-Flowers
Apr 3, 09
They have permission to display this deviation.
Submitted to =
macro-club
Apr 4, 09
Submitted to =
SkyAndNatureClub
Apr 4, 09.
Featured here:
[link]
[link]
[link]
[link]
It is quite a pretty image, I think the strongest point of it are the soft colours, which work really well in emphasizing the flower. Also the hint of green in the background works well to contrast with the foreground colour.

The sharpness is also good with the beautifully blurred background, though there seems to be a little too much grain at some points.

I think what you really should work on is the composition, the image looks a little croweded, and it has no clearly defined shapes. The many flowers in the background distract from the ones in focus. While it is good to have a few in the background, it is often better if they don't interfere with the ones in focus. You could have helped this by another angle I'm sure.
The Artist thought this was FAIR
5 out of 6 deviants thought this was fair.

Beautiful and delicate color...just love this.

Reply

oh yes it´s really pretty

Reply