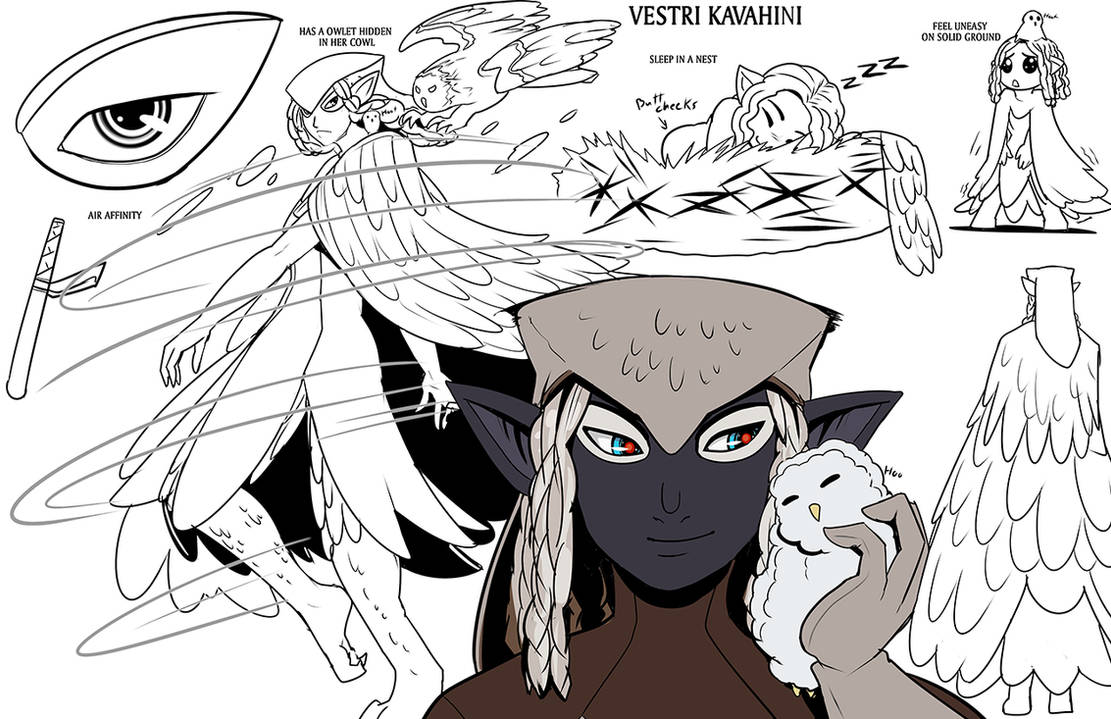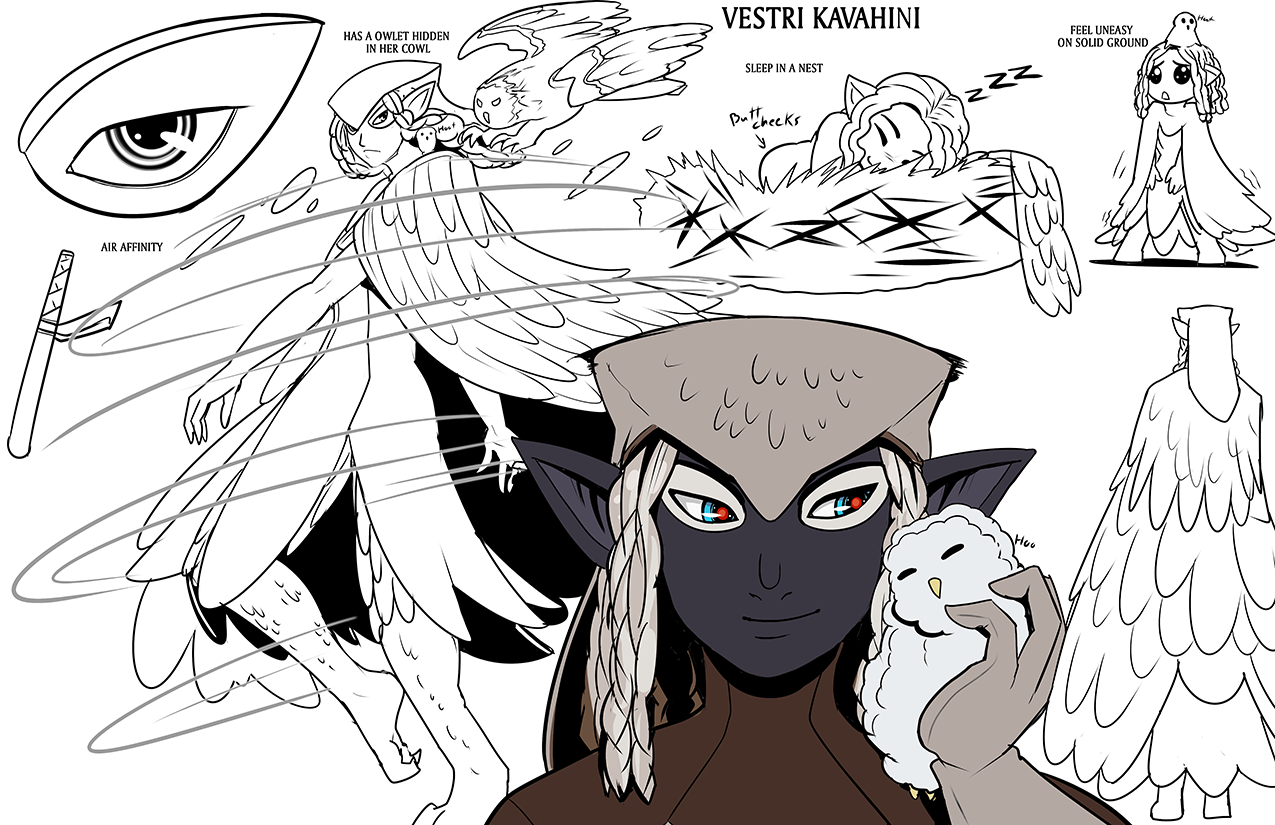 Watch
Thanks to everyone who came to the livestream. 5 concept art were processed with one being completed. Vestri for Shrg.

Reply

I just hope that she doesn't take it to Felde, I fear for the cute owlet then ;A;
Reply

I am so glad I was able to make that livestream.

Neat, she's looks more bird than owl.
Reply

Reply

That owlet is so precious ♥
Reply

A nest huh? She's talented for making that lol

BTW, I wants an owlet now "steals Vestri's & runs" XD
Reply