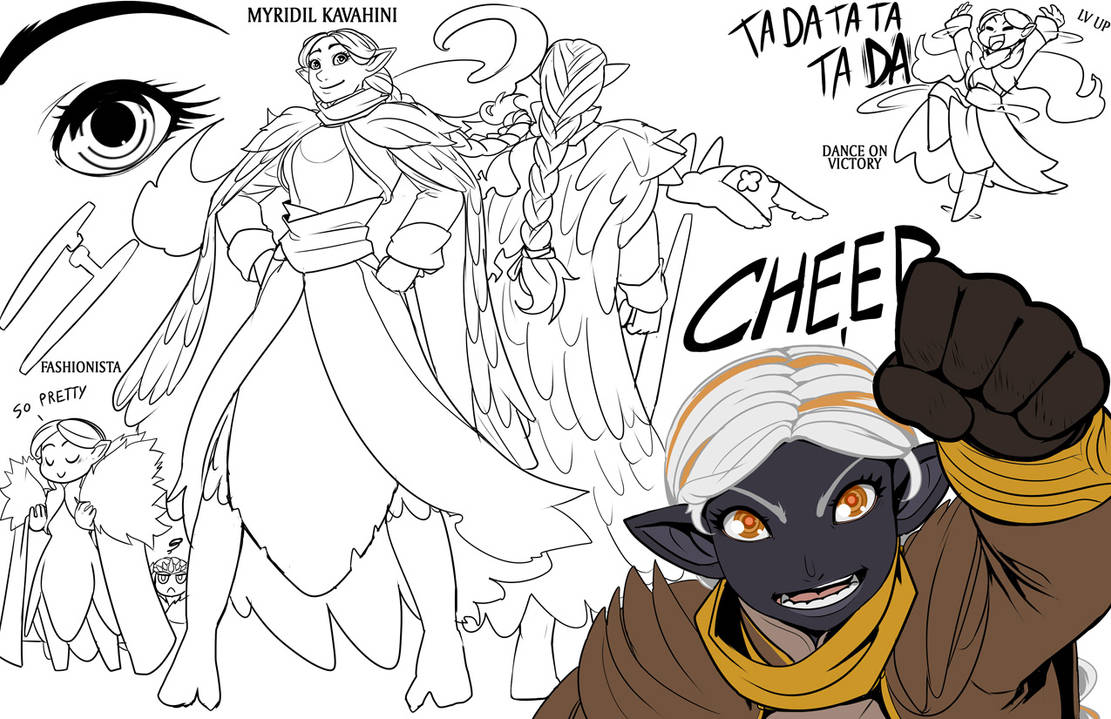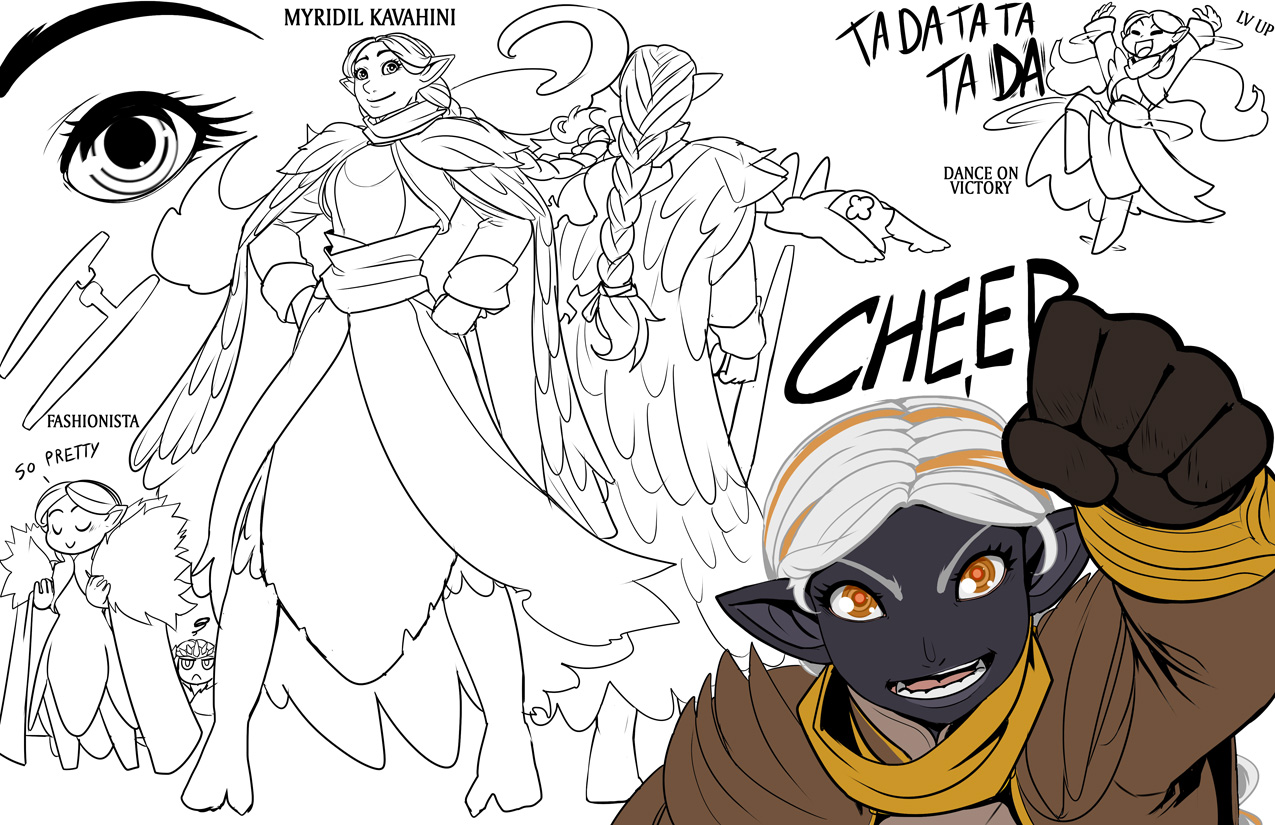 Watch
Concept art for Guilty Carrion

Now the Mimians shall be in high spirits when the time for battle comes, because no one is allowed to be unhappy around Myridil! NO ONE!
Reply

less they get a heel in the mouth?
Reply

Quite so. And let me tell you...someone grinding a heel into your tongue is painful. Very painful. XD
Reply

Love the victory dance! "Lv up!"
Reply