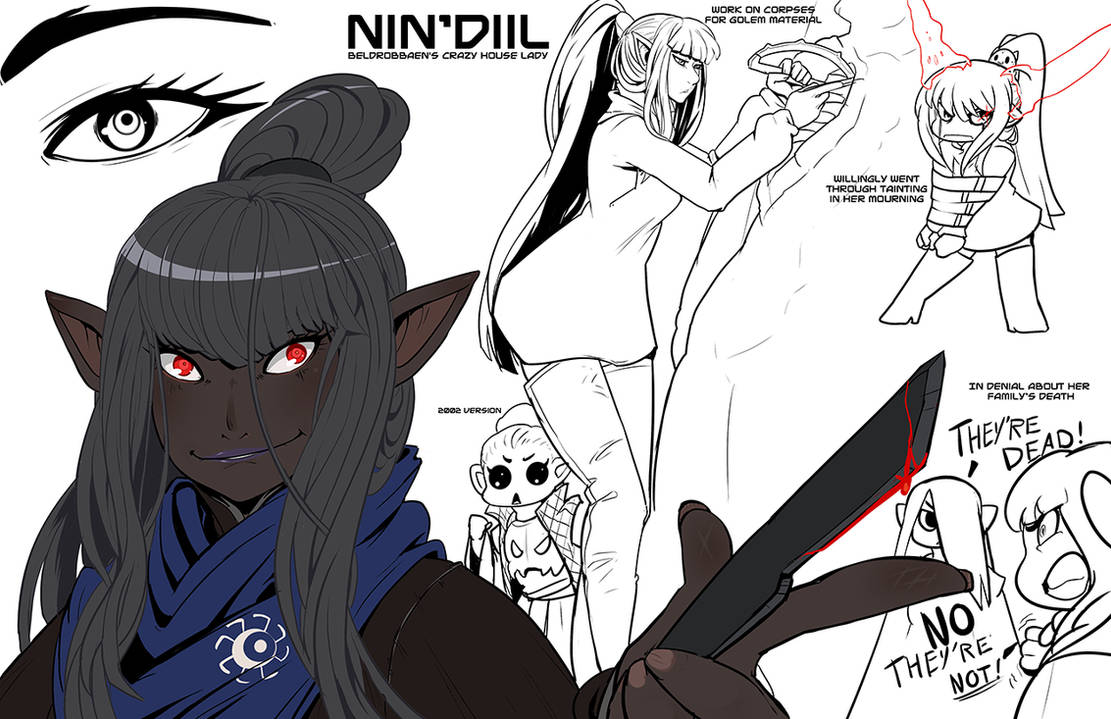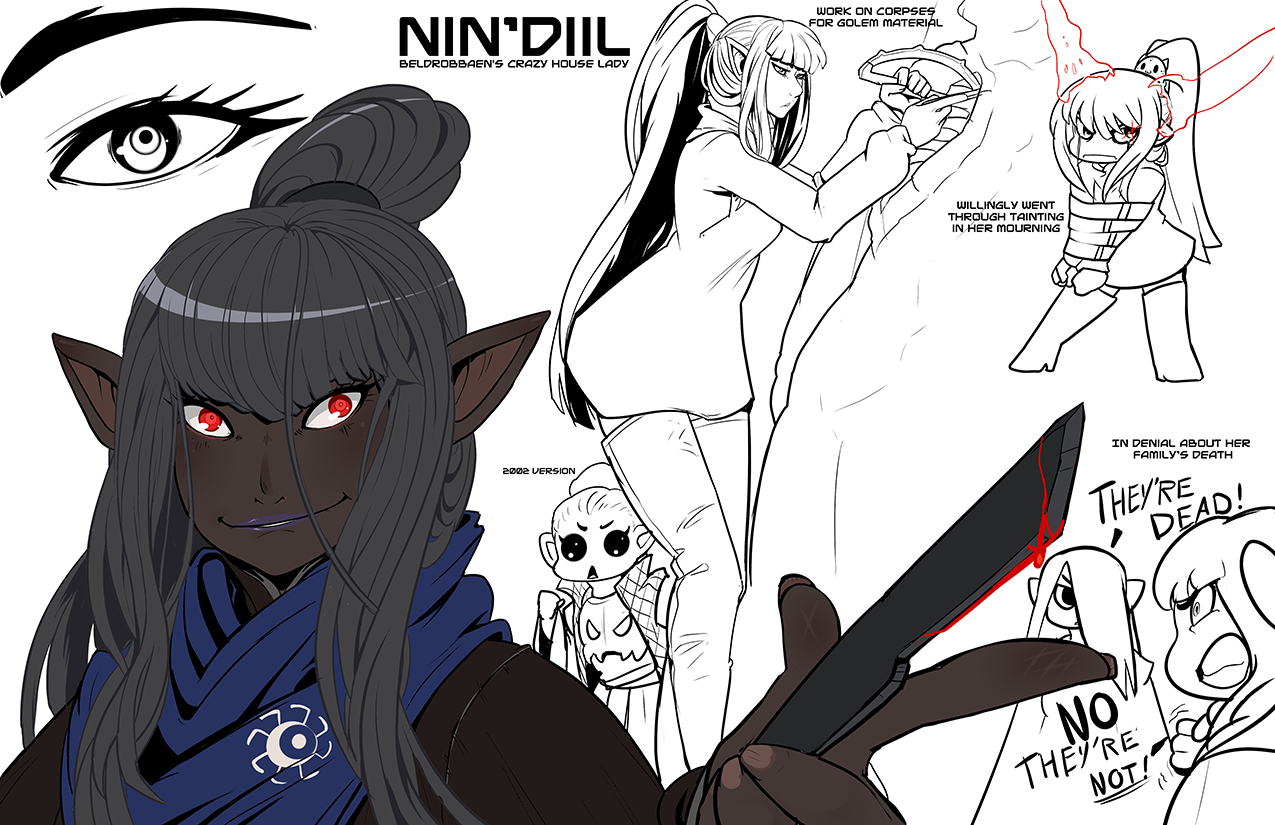 Concept art for Dalvy, of an old character from 2002 that never got used.

Very interesting character. So is the "willingly went through tainting", is ironic, as Nin'diil's arms are restrained, so it looks like she's forced. Or was the restraining a part of tainting in the school, to stopthe tainted from accidentaly harming themselver and/or others?
Reply

First lunatic in this clan? no?
Reply

If nothing else, the Belds are darkly interesting.
Reply