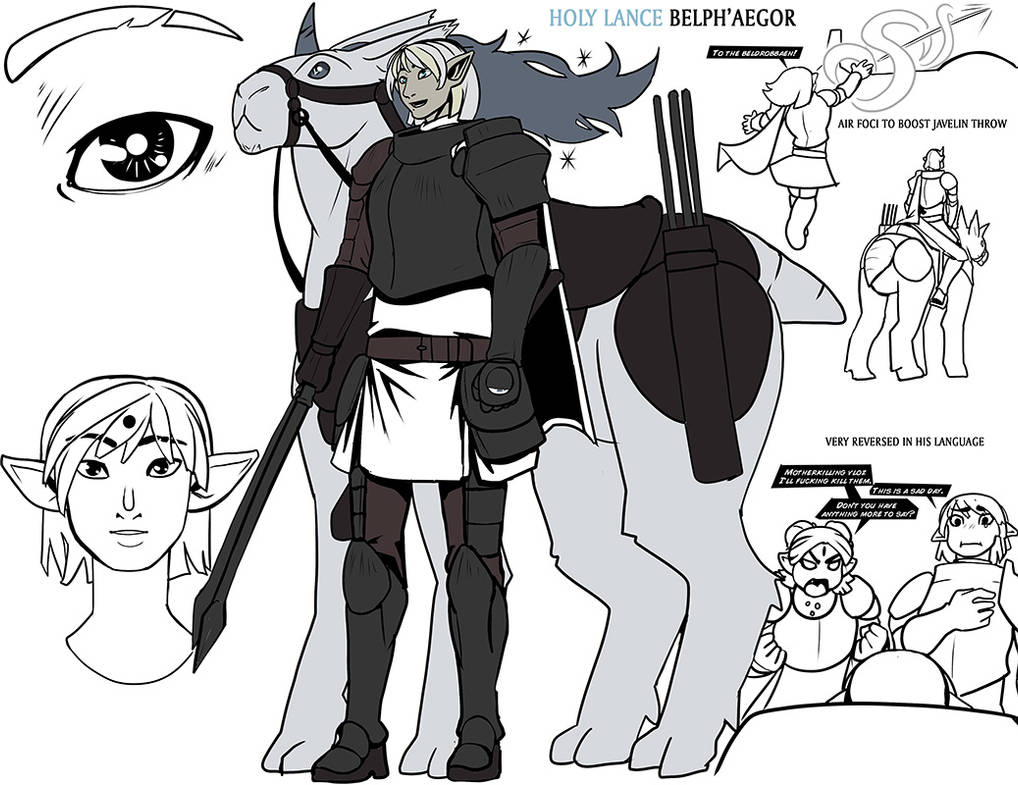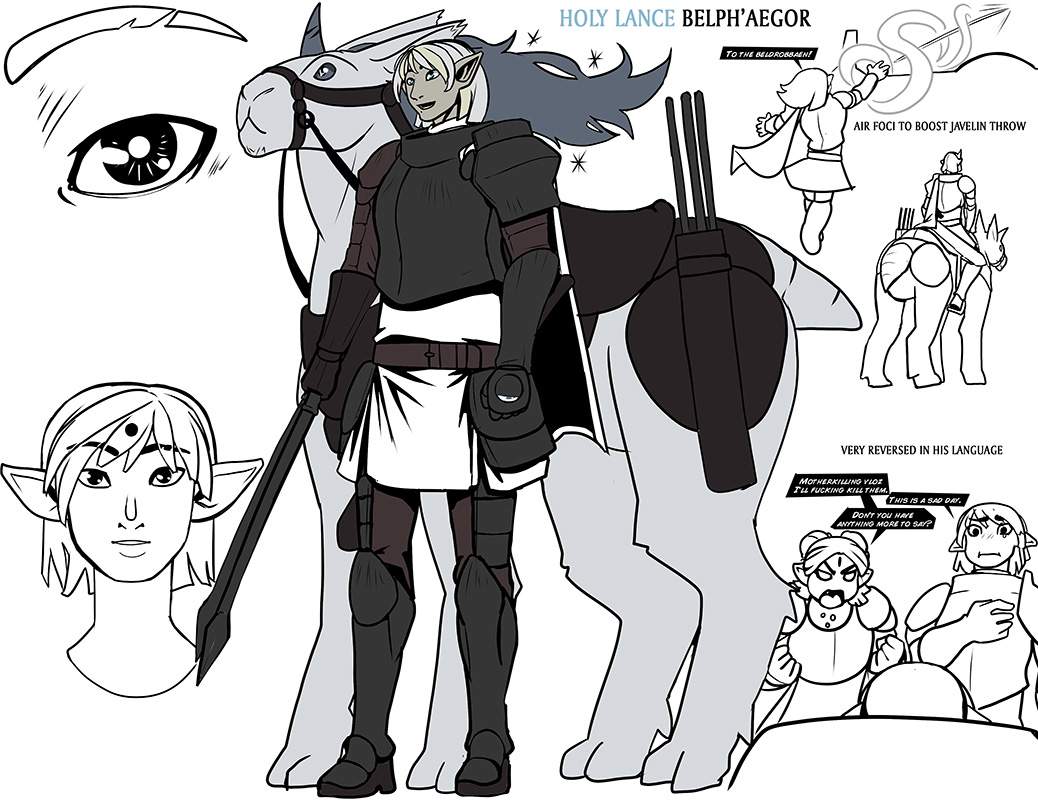 Watch
Francois's character with his majestic dawmere. Look at that hair sparkles!

Funny, you'd think you'd see more of his type in a holy order.

Still like it.
Reply

Is his name a play on the word "Belphegor?" Is it is, then that's pretty ironic given he's a holy templar lol. I like his use of wind sorcery as well (I'm probably gonna have to give my OC a new weapon at some point to better suit his affinity >_< ).

His dawmere looks pretty epic even in spite of the sparkles lol
Reply

Yeah, I was kinda suprised to see a Kyorl'solenurn with a demon's name
Reply

No idea who belphegor is. so, maybe?
Reply

those sparkles, lol
Nice character sheet

Reply

Reversed or reserved?

It's not a real unicorn unless it can wield the magic of friendship.
Reply

Real unicorns brawl on top of a montain of slain enemies. Their horn dripping with the blood of the unbeleivers.
Reply

Real unicorns can survive having boats fall on them, twice, come back from the dead, twice, the first time with heavy cybernetic upgrades, wield a soul-eating sword, eat the hearts of their friends and the throats of their enemies, kill nearly all of an ambush that attacked them while they were alone, unarmed, and drunk, shoot lasers from their eyes and magic bullets from their horns, tear open tanks, fill their home city with chlorine gas killing nearly everypony they've ever known, etc.
And that's just
Blackjack
from Fallout Equestria: Project Horizons. Or as her aforementioned friend calls her, "the softest heart in the wasteland".
Reply

LOLOLOL Master of the what? XD
And that horse looks like a rabbit.
Reply