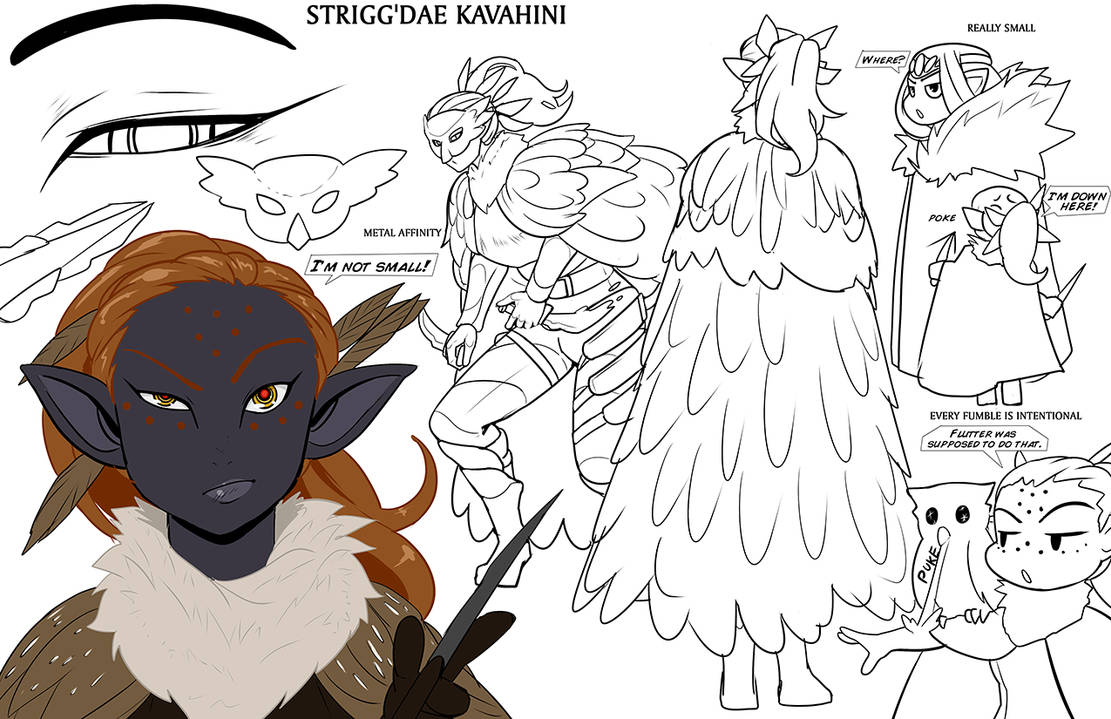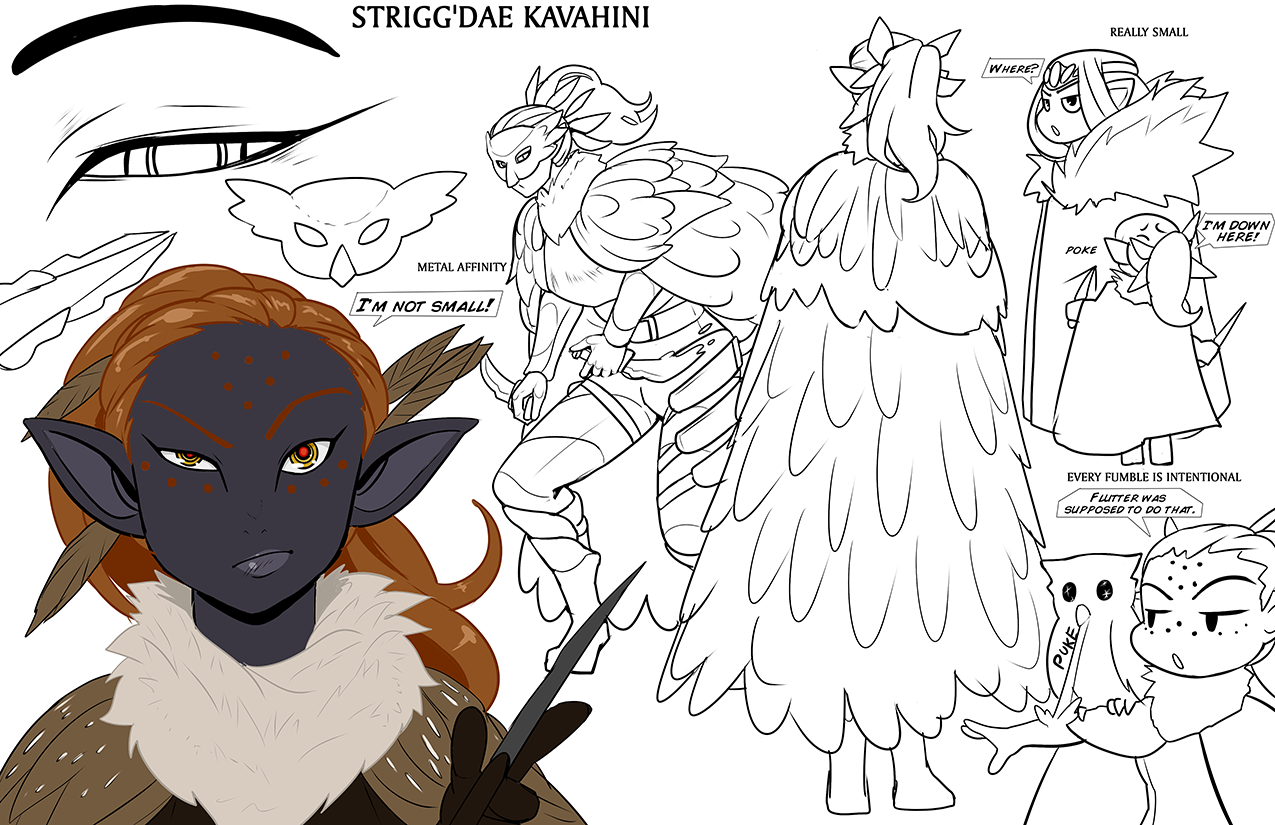 Watch
concept art for Lordpantherq

XD It almost looks like she has no nose in the more detailed, colored image. I assume it is very tiny, too.
Reply

I just love how straight faced she is while she's got vomit all over her arm XD
Reply

I imagine it's like the holy owl droppings from the chibi pages, an omen of things to come

Reply

Now we must paint owl vomit over her cloak in ever increasing numbers as the scenes progress.
Reply

Reply

Reply

Awww... someone as tiny as Faen!
Reply

aw poor Faen is only small because she stand so often near tall people.
Reply

But that seems to include pretty much ALL of the Sarghress and their allies... so maybe she actually is tiny!
Reply

Aww, someone is in denial about their tiny-ness. XD
Reply