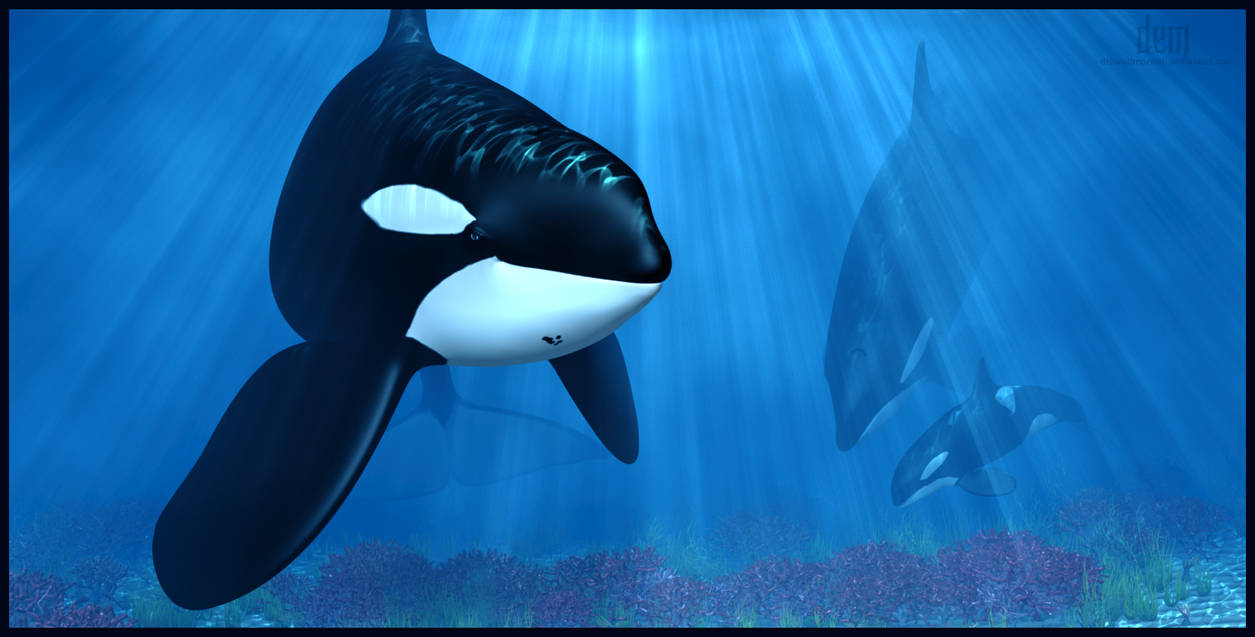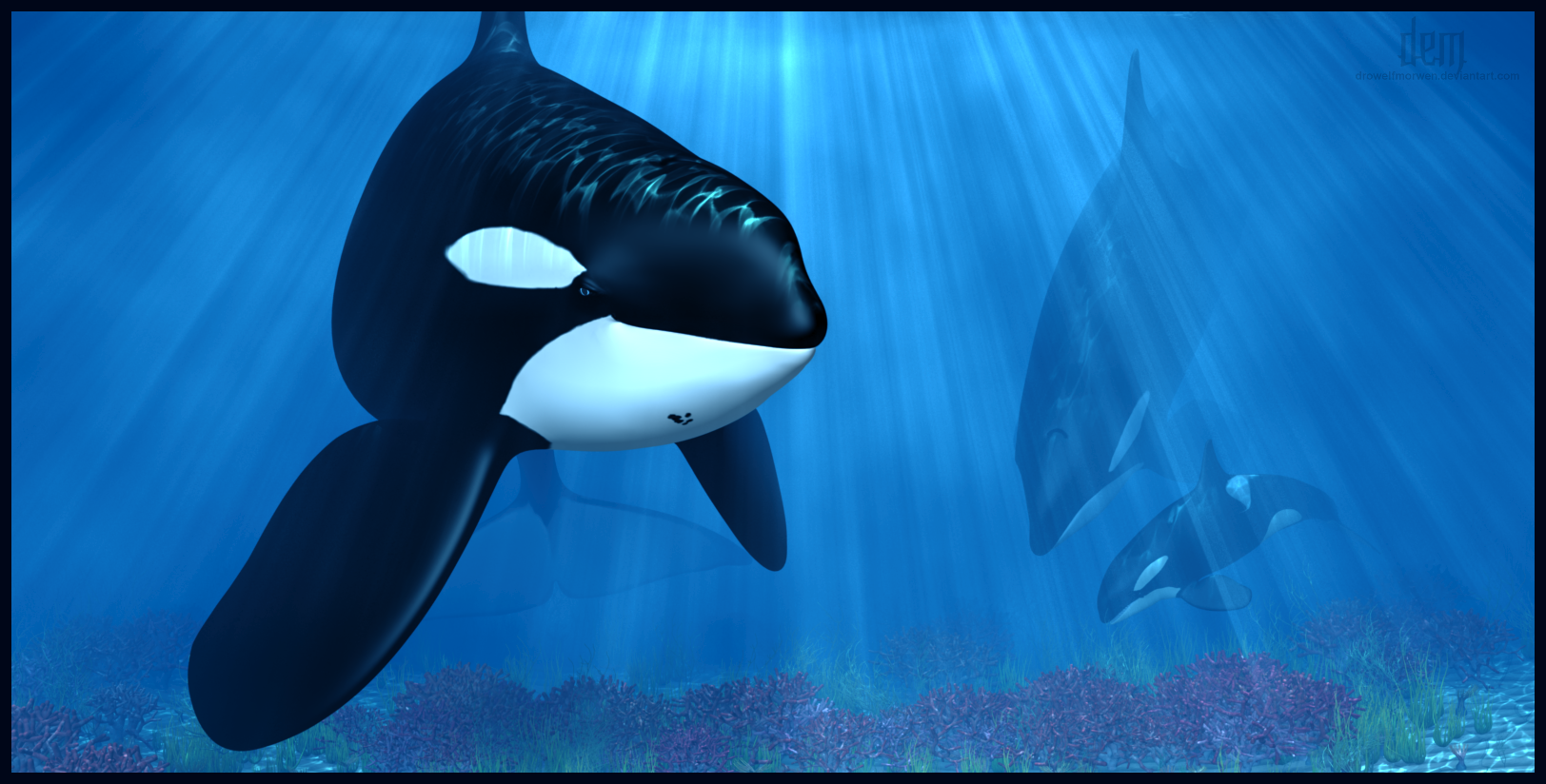 Watch
EDIT: WOW all!

I've never gotten so many favorites on ANY of my art, and especially not in the span of ONE DAY!! Thank you whoever featured it.




Tidal Wave is the name of this lovely male orca.

This is a much-needed update of an older version of this picture.
The spots on his chin are actually shared by a real whale--an Icelandic whale who may, I would guess, be related to the famous Keiko ("Willy") who also had rare spots on his chin.





Made in Vue Complete 2015.

Holy, epically phenomenal! This Ethereal Pod of Orca Whales is stunning and The Underwater View looks incredible. The designs, ocean, ocean, waves, water, ripples, tides, eyes, flippers, fins, dorsal fins, tails, noses, white spots, speckles, expressions, poses, interactions, mother-calf bond, ocean floor, coral reef, flowers, brush, algae, sand, sunlight, rays, reflection, gliding swim, gleam, glow, shadows, cuteness, transparency, sparkles, movement, effects, flow, realisticness, perspective, atmosphere, textures, hues, concept, composition, uniqueness, lighting, colors, style, and other details are also sensational. Amazingly Magnificent work!

Reply

Such a beautiful picture.
Reply

Family - daddy, mommy and calf <3
Reply

Yeah, almost! Actually the adult male and the calf are cousins

Reply

Reply

This is so life like ! ^^
Reply

Reply

Reply