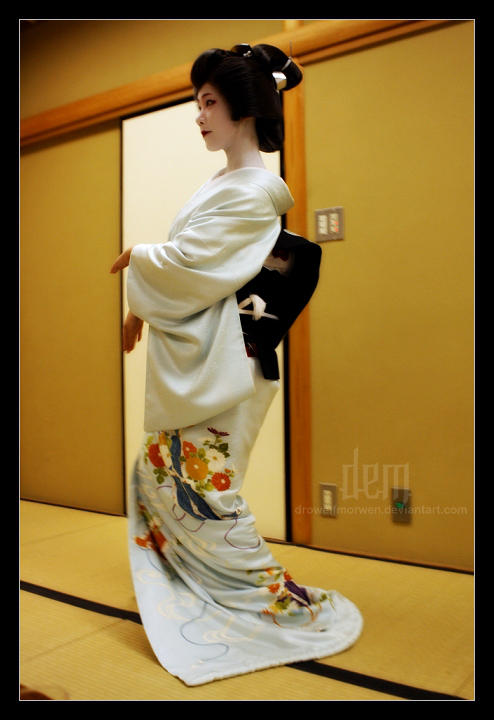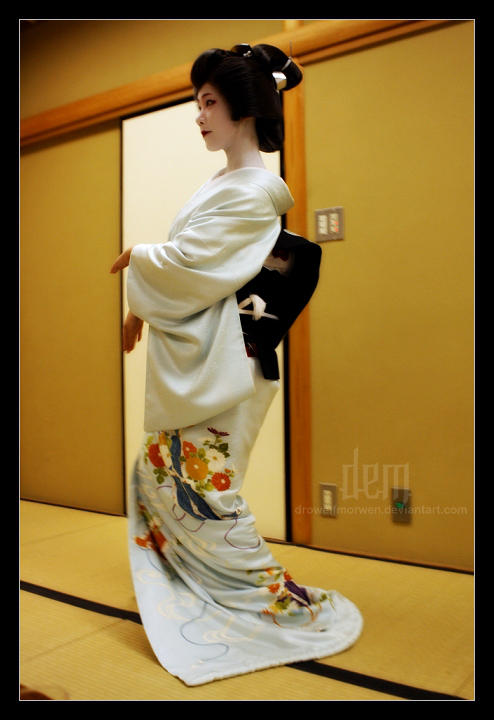 Watch
A picture I took awhile ago of Toshihana during an ozashiki (a dinner party in a traditional style Japanese room)

This is a beautiful picture, you've highlighted her posture wonderfully. I started taking nihonbuyo lessons in February, and it changed my understand of buyo completely. Now when I look at images of geiko-san dancing, I always admire their posture, with low shoulders and stretched stomachs (it is very hard to learn this posture!). Please post some more

.
Reply

Thank you Fuyou!

All of my pics are up on flickr, I only post some up here, but I will be sharing more in the future! I go to Kyoto again next week for another photoshoot with her and Toshiteru

Reply

Sigh... she's so beautiful!!
I must admit I'm a bit jealous of you, meeting your favorite Geiko (though I also feel happy for you at the same time, haha)!

May I ask how the meeting between you and Toshihana-san is going to be organized?
Reply