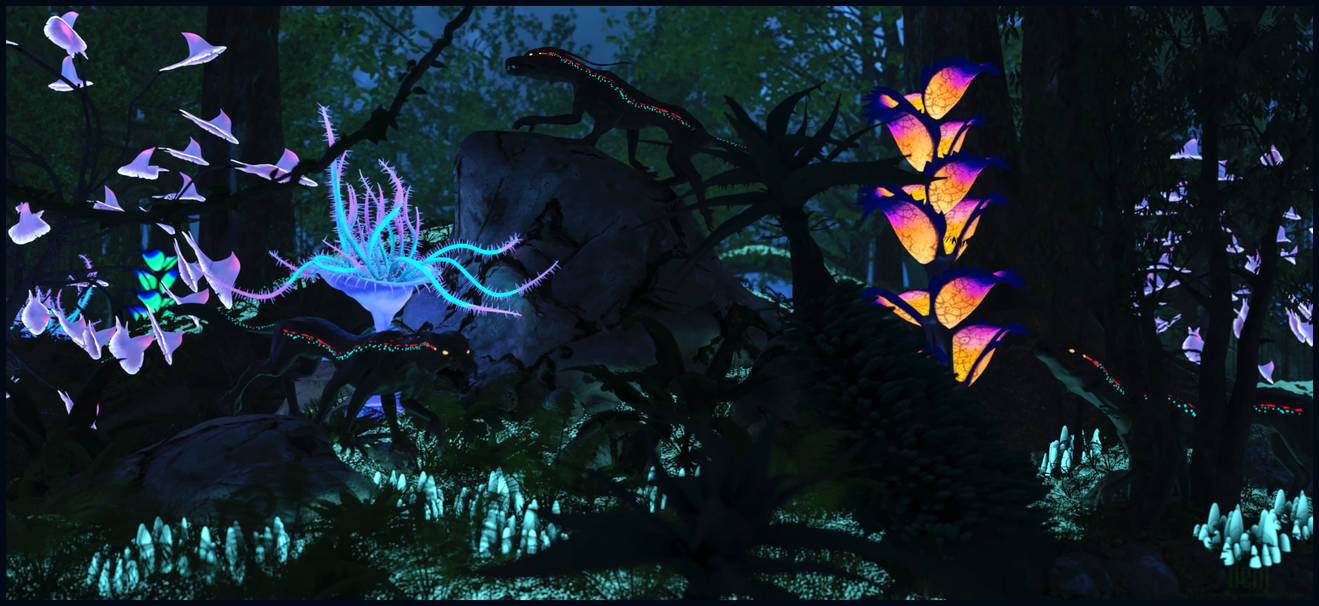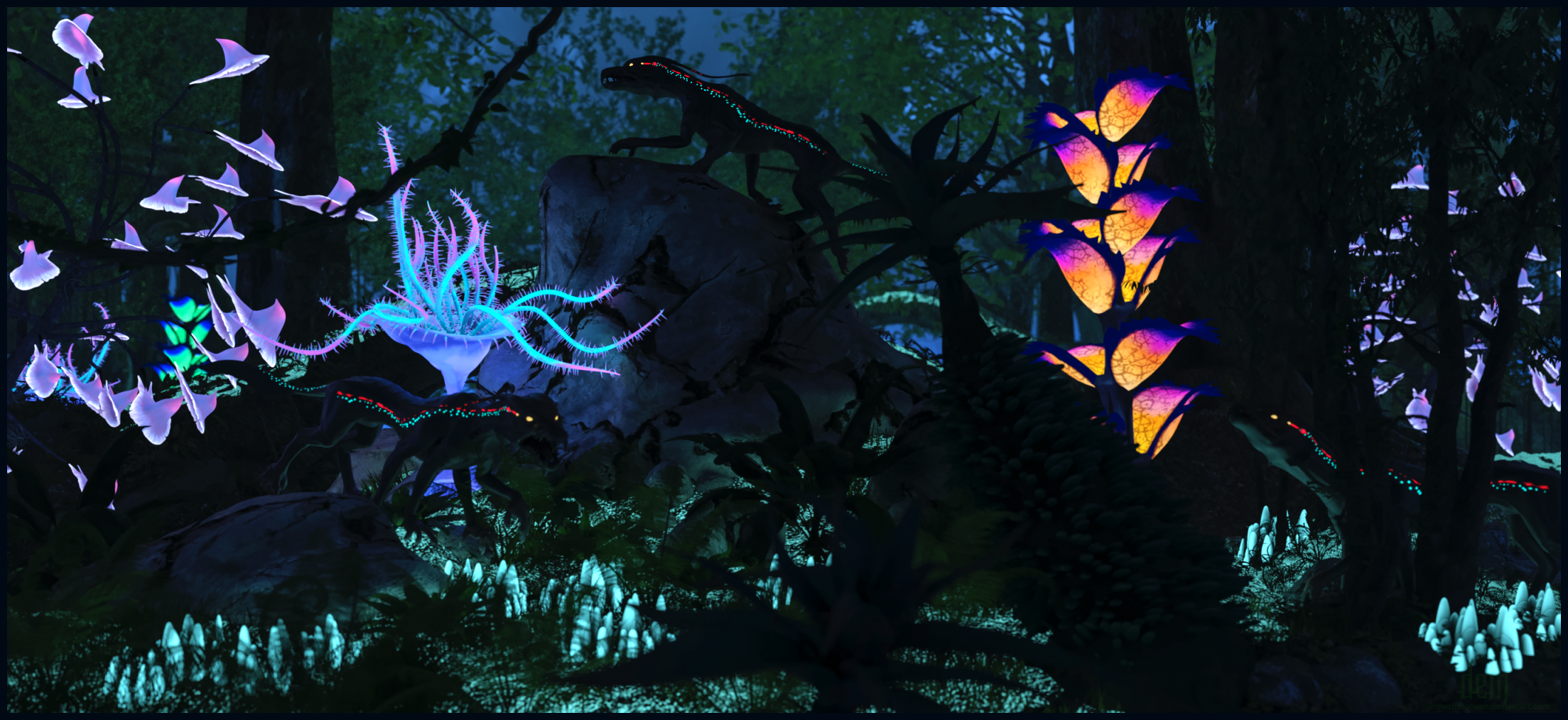 Watch

This took four days to render >_> Amount of items + the atmosphere I'm guessing, but wow, there has to be a way to cut down on render times when using an atmosphere!

Viperwolves, Pandora, etc. all belong to James Cameron's Avatar

Made with DAZ Studio / Iray.

Reply

It's usually amount of polygons, procedural textures, light sources, reflections, radiosity, and yep atmosphere! XD that will do your render times in. I imagine there would be ways to cut down render times, but sometimes when you want a good render there's nothing for it but to wait it out XD
I'm a sucker for glowy bits so I naturally like this one already. The anemone thing and the yellowy flower thing caught my eye first and after that finding everything else in there was just fun XD

Reply

Thank you! I'm really glad you like it!
The anemone thing is a "spiny whip". The other plant is very unique--it glows its main colors, but those change when danger is nearby!

Reply

Oh it so great! Loves pandora night! Thank you DEM!
Reply