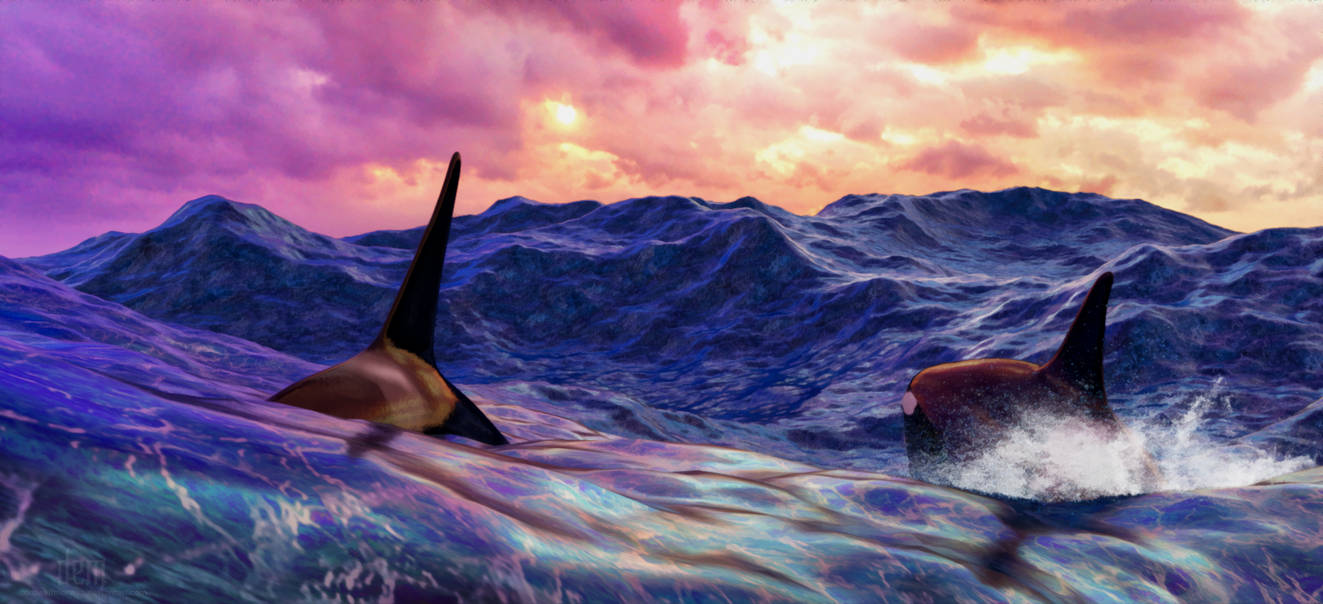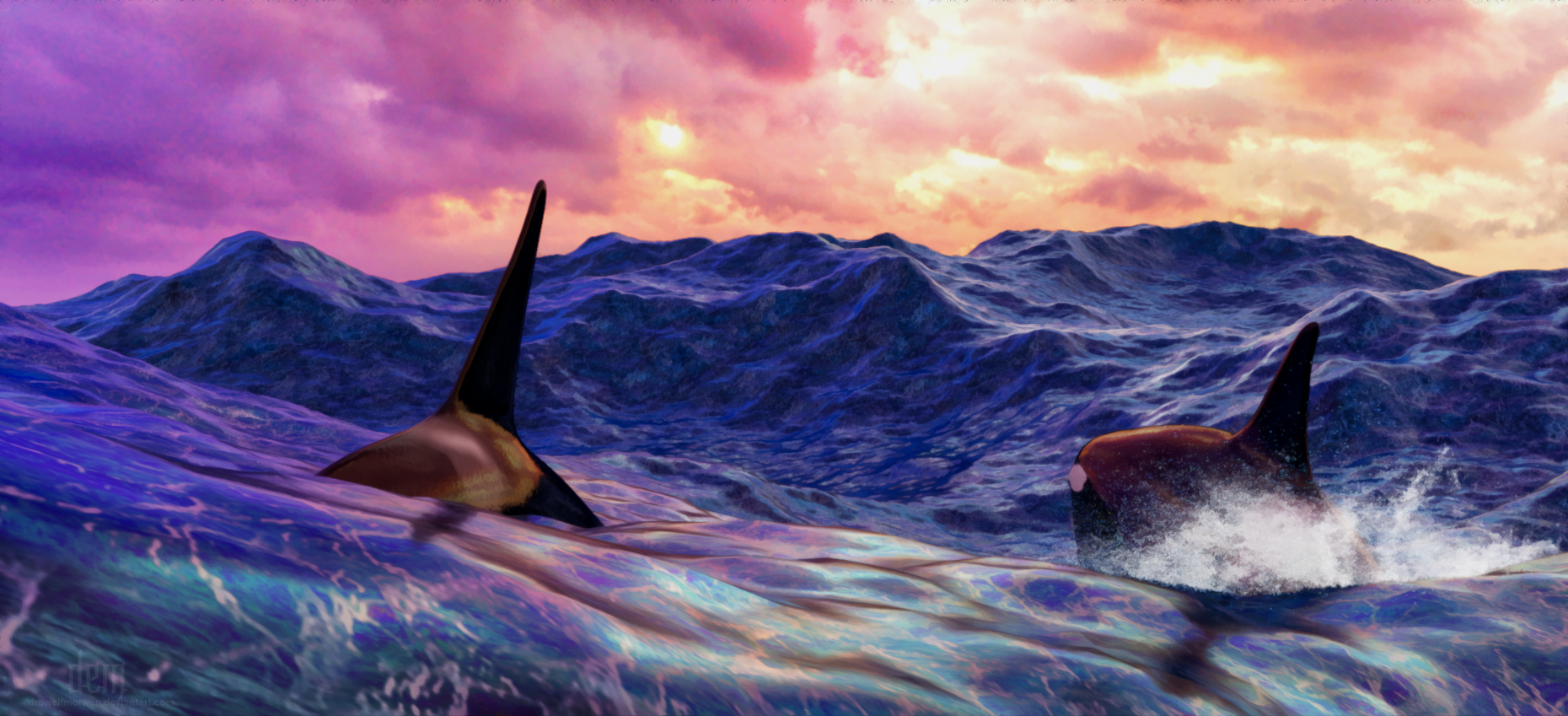 Watch
Orca love to frolic when the seas are rough!

DAZ Studio Iray render. Post-worked.

Orca body surfing sized waves!

Love that rainbow sheen (hope it's just light effects not oil ;D). The foam on the foremost waves looks a bit painted, is it possible to bump map them a bit more or maybe do something with particles to make it look a bit more frothy? Or post might be easier. Looks really cool, got a sense of being out pretty deep with those giant rolling ocean waves, and the clouds are such pretty colours

Reply

The waves are actually post work

Actually, I put a paint filter on the entire picture on purpose. I wanted it to look painted, but with detail.

Reply

Amazing colors, love the water effects
Reply