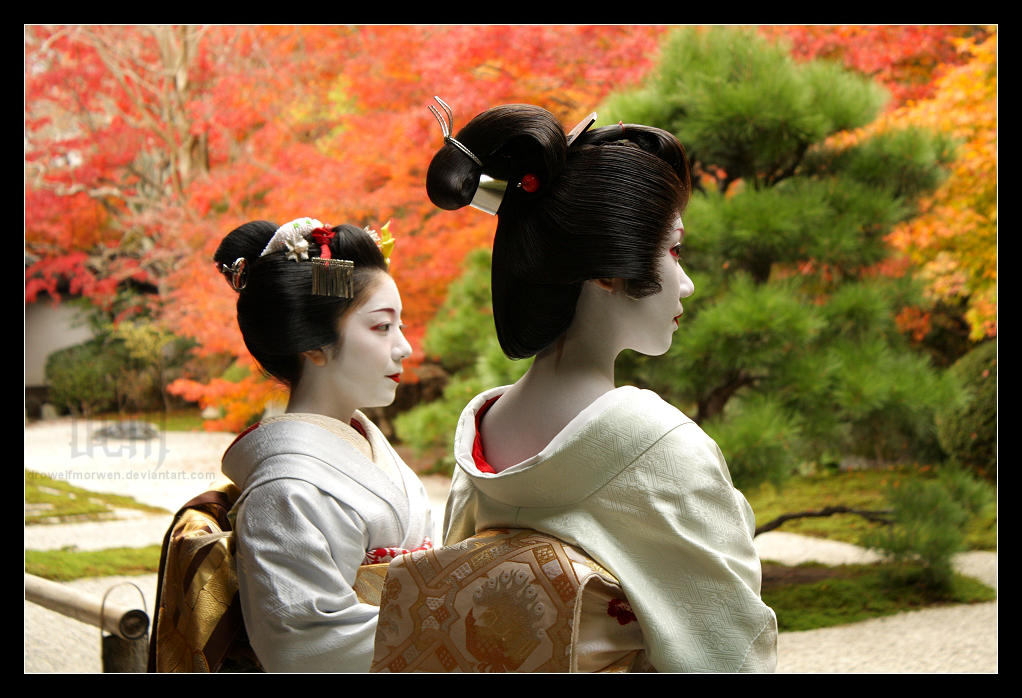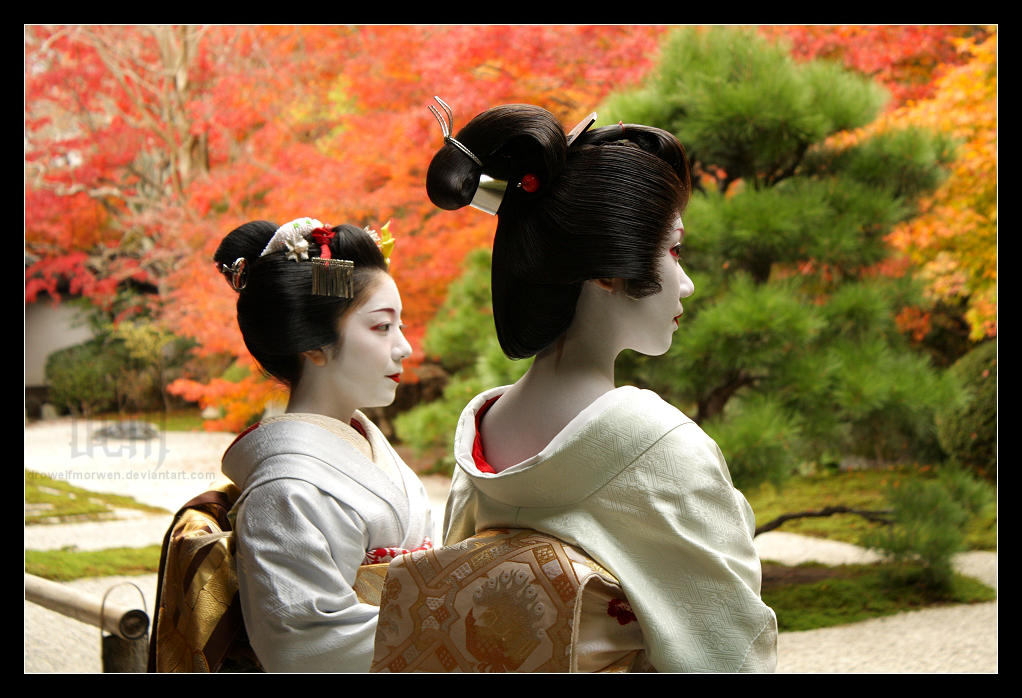 Watch
Geiko (or geisha) Toshihana and maiko (apprentice geisha) Toshiteru of Miyagawacho hanamachi, Kyoto, Japan. Toshihana is my favorite geiko. I hired them for an autumnal photo-shoot last year. Sadly, Toshiteru has since left the profession.

wow so beautiful ....do I want to know how much it cost to hire a Geiko san and Maiko san for a photoshoot.
Reply

Aw yea it's a bit pricey. Thank you for looking~

Reply

Your welcome hopefully soon I will be able to go to japan and see real maiko and geiko for myself.
Reply

It's very sad Toshiteru left, she was very pretty~ Do you know which Okiya they are part of?
Reply

I can't believe Toshiteru has left )':
Reply