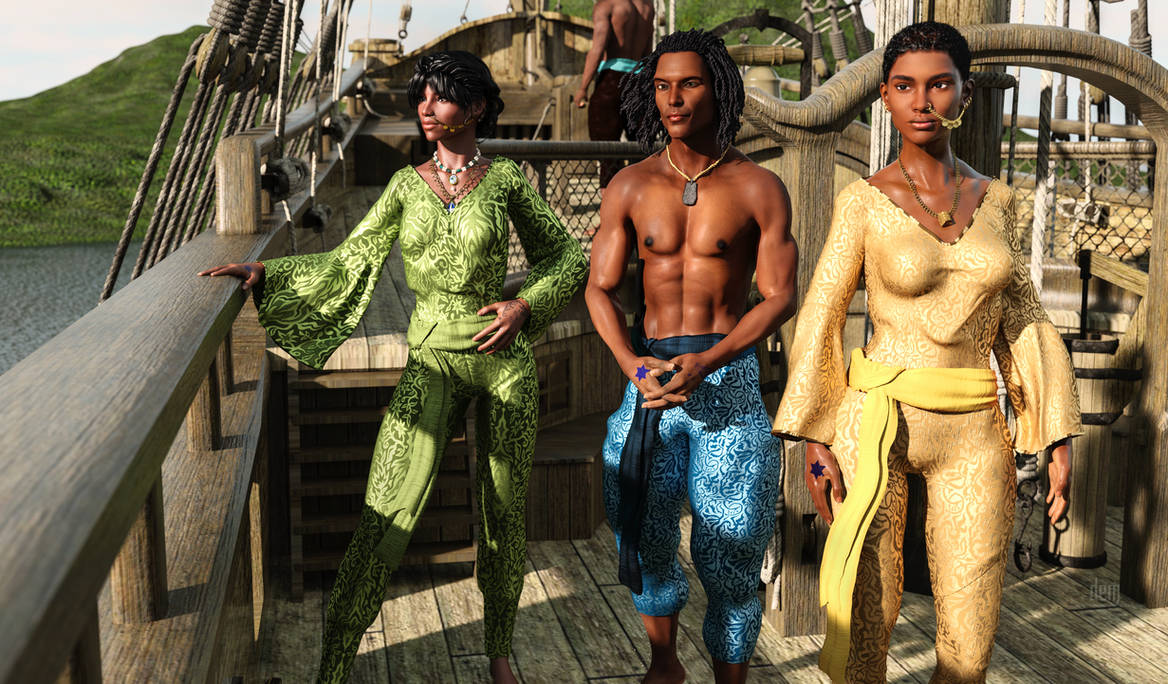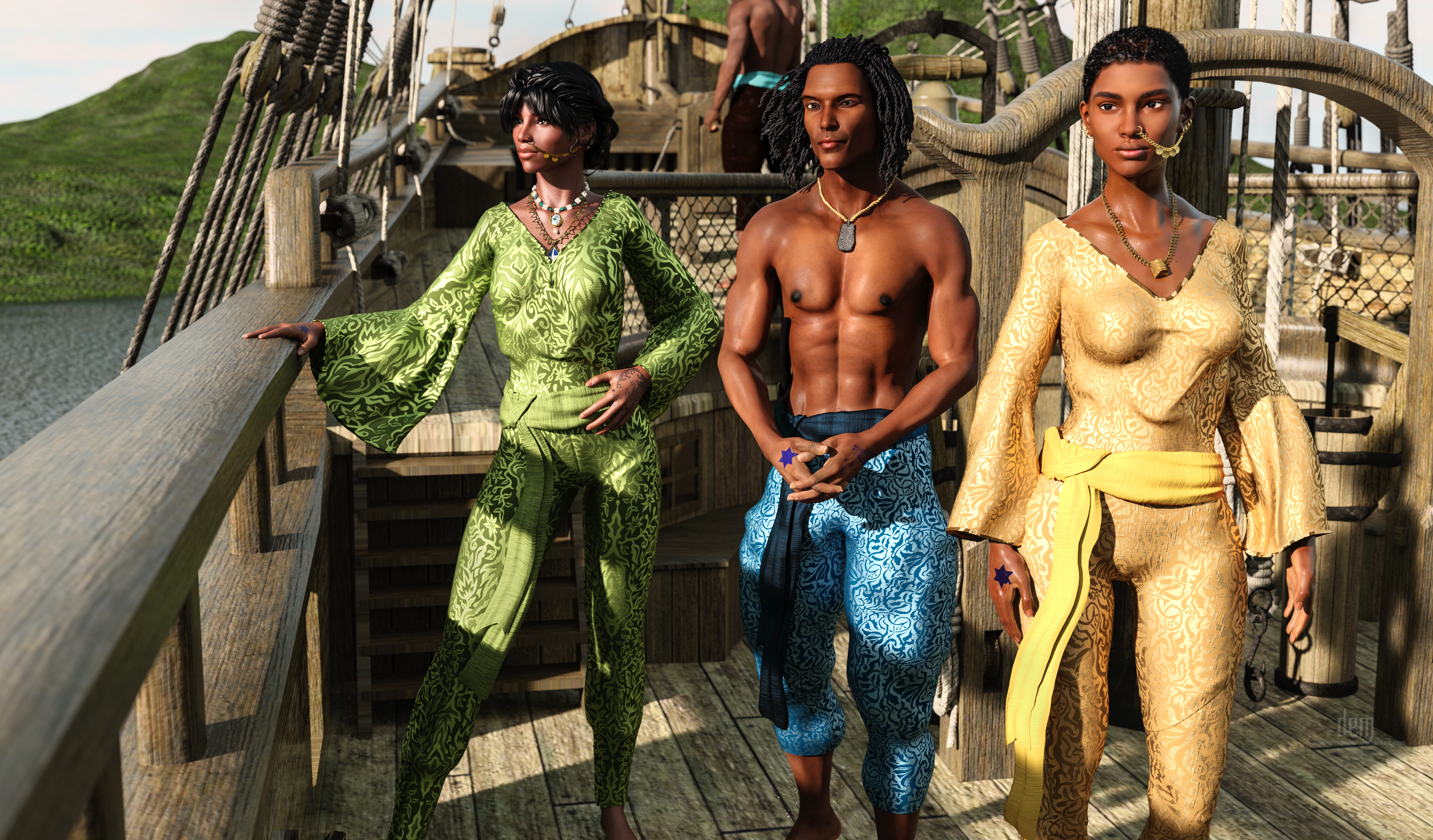 I deleted the older version of this picture (again). There were *a lot* of mistakes I didn't catch the first time around, and this version looks a lot better besides.
****
A group of Sea Folk from Robert Jordan's Wheel of Time; A Windfinder (green), Cargomaster, Sailmistress (yellow), with a deckhand in the background.

This doesn't even look Daz Studio, very nice!

Reply

Don't you love it when you notice all the mistakes AFTER uploading XD The nose to earring chain always makes me nervous XD Love the pattern on their clothes

Reply

WOW magnificent characters and outfits
Reply

Ah perfectionism, it can be a killer.

Also are cargomasters always shirtless?
Reply

Ha! Actually, all ranks go shirtless at sea, but in the sight of land, the women wear blouses.

Reply

ah, afraid I never got into WOT. Tried the first book but a bit too slow and Tolkien for my taste.
Reply

Unfortunate that. I originally had that with LOTR, but if you can manage to bully past it in Eye of the World you'll make it to about book 7 at the very least without trouble.
I had the 'luck' that my first encounter with WOT was by getting the second half of "The Great Hunt" (some were apparently published in parts?), which made me extremely interested in the rest of the books, which I collected piecemeal. Since I got a glimpse of most of the 'middle' area of the series during that collection, I never got stuck at any of the 'boring' parts because I knew what it was building towards even if it was only a vague idea caused by flipping through a book.
Reply

I hope you're not one of many who've told me "I only read up to chapter four, then gave up" because from chapter 5 onward is literally non-stop interesting action. And soooo many people have said this to me.
But then, there are a few later books that seemingly have long, slow sections in them, so... >_>
Reply