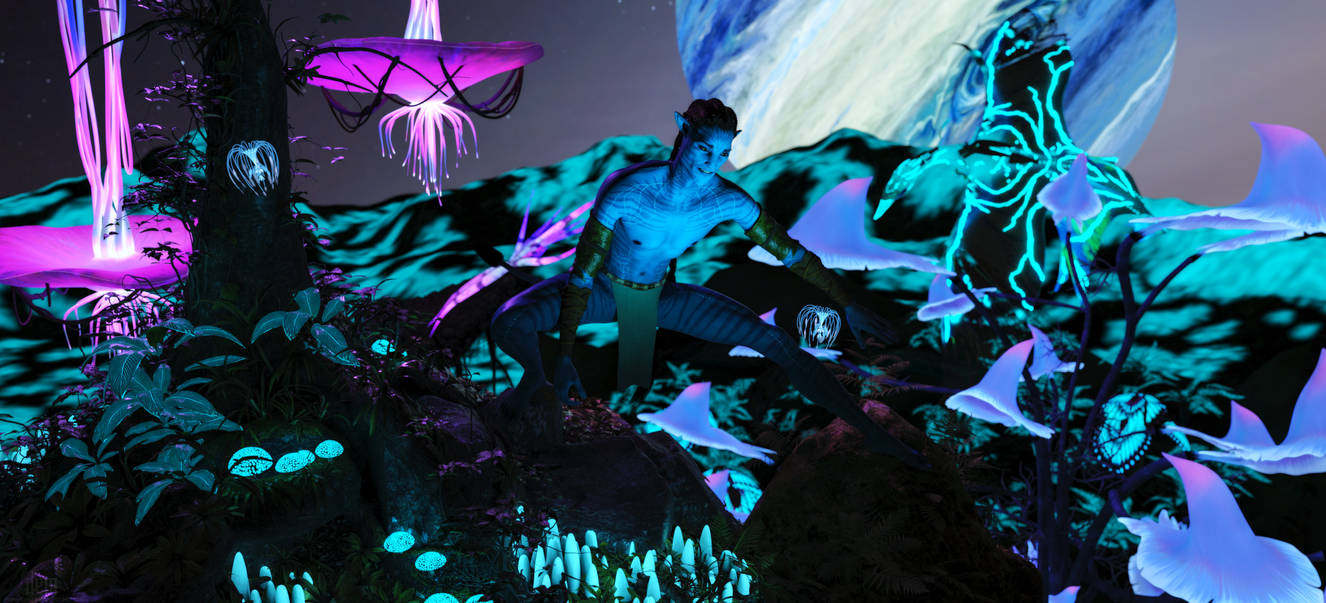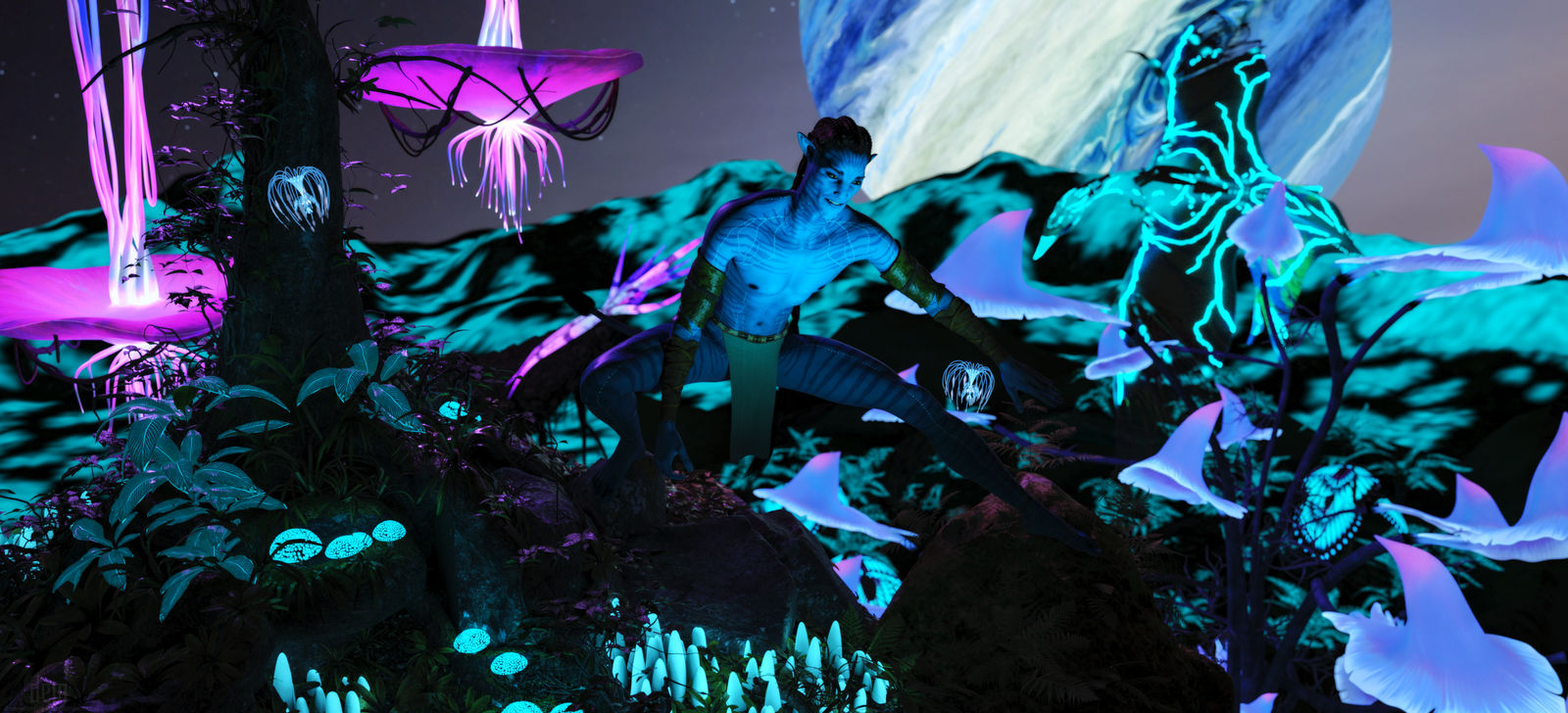 Watch
An Avatar makes his way through the Pandoran night forest.

Commissioned work. Final piece of three. Rendered in DAZ Studio Iray.

Reply

Reply

His face..looks like from the movie O_O
Reply

Aww thank you! I try to really capture people's faces when they are getting Avatars!

Reply

I miss Alec. He was a good friend of mine on Facebook when I was still on there. Great guy and wonderful picture!
Reply

Good job! I like your Avatar pictures)
Reply

ooh bioluminescence ikran!

Also the na'vi/avatar must do the splits every day.
Reply