Content:


Typography Brilliance


Today's Typography Treats


Digital Text Art: What do you think about it?


Typographers inside and out


Typrompts - Challenge #1


Constructive Comment Corner


Typography Groups You Can Join


Inspirational Typography Articles


Typography Stamps
This is the first of a series of typography features, which will be issued during
Digiversity
's first themed event
Type Your Heart Out
. The series will include a feature of text art brilliance, as well as a small add-on of typography pieces submitted in the last 24 hours. Every issue will contain a new challenge from our
Typrompts
as well as information on the ongoing events as well as a list of useful resources. For everything texty your heart desires, read on!

Typography Brilliance
A collection of outstanding typography pieces, which are the pride of the community.
:thumb108876812: :thumb154665253:
:thumb157656318:
:thumb166671214: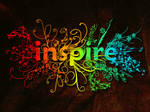 :thumb150636257:
:thumb155338798:
:thumb123035059:
:thumb158278043:
:thumb151635000:
:thumb165714950: :thumb156241531: :thumb161619326:
:thumb155620517: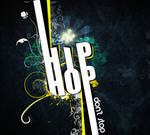 :thumb147745453:
:thumb160270439:
Arrangement idea stolen from
LaLillaa
's news article
The Beauty of Photography
- a fantastic, colourful photography feature. Check it out and give her some credit for her efforts.
~~~~~~~
Today's typography treats
A small collection of gorgeous typography works submitted in the last 24 hours in the Digital Art >> Text Art gallery as well as Designs & Interfaces.
:thumb167654038:
:thumb167694993: :thumb167664002: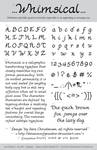 :thumb167691490:
~~~~~
Digital Text Art: What do you think about it?
The first article of the series is already out:
Digital text art: What do you think about it?
A news article based on a survey featuring dedicated typography artists talking about today's digital text art. Some gorgeous works included.

~~~~~
Typographers Inside and Out
In order to gain an in-depth insight in typography as well as to pay tribute to some of the most renowned text artists, we're conducting a series of interviews with
tistwas
,
pica-ae
,
shoelesspeacock
and more! You can now read the interview with Gemma Goode, a.k.a.
tistwas
Typo Masters: Interview with Gemma Goode
Gemma is talking about her one-year typography project. If you haven't seen it yet, you should visit her page, the amount of work put in it is jaw-dropping.
~~~~~
Typrompts
Alongside our
Love Letter Contest
we decided to run a small series of challenges to help get your creative juices flowing. Everyone who participates will be included in a special feature at the end of the Type Your Heart Out event and if there's more interest, perhaps we will add some additional prizes.
Typrompt No.1
The first typography challenge is called
Joy-life
and requires you to choose one reason why life is good and worth living to the fullest and then represent it in the most joyful typography piece you can manage. Let us share the joy this particular thing gives you. Extra credit if you manage to represent it by not stating what it is directly but hinting at it so we can guess.

Rules for participation
Submissions send via note to me, drop-asd with "Joy-life" as the subject. The work will be included shortly in the group's gallery. Don't forget to mention in the work's description that it is made for this prompt and add a link to this article or to the group's page. Remember, we only accept new works created specifically for this challenge, otherwise the very aim of the prompt is lost.
I am looking for your entries!

~~~~~
Constructive Comment Corner
We are aware that to all of us aspiring artists the most valuable thing (besides exposure

) is feedback. It helps us grow, perfect our art and find our artistic path through the insight of others.
We also understand that not everyone has the time to give lengthy critiques so here is what we present to you:
Digiversity
officially invites you to take part in this give-and-take activity, in which you leave a
constructive
comment on another fellow deviant's work and they return you the favour. You can submit pieces you want feedback on via note to me (
drop-asd
) and I will add them to
a special folder in the gallery
, which you can browse to find work you want to comment on. You may only submit one work at a time, though, i.e. don't submit another one until you've received and returned a comment, or ultimately until after five days from the submission. Only digital text art accepted for the time being.
Credits to 3wyl for the idea.
~~~~~~
Typography Groups you can join
Find fellow typographers, share your most inspired text art, browse hundreds of beautiful artworks, participate in community projects - all of this and more in these amazing typography groups, founded and run by some of the most dedicated typographers in dA.

Welcome to the addictive world of Typography! Become a Typoholic like the rest of us by joining this group.


We collect deviations from our members and promote artists with features as well as Monthly Challenges.



TypoMasters is a group dedicated to all typography enthusiasts out there.

Here, we value the most incredible idea that may come to your minds, the world of letters, shapes and all that abstract objects brought into pieces to create a wonderful masterpiece.



Group tends to Typography and all of Text art.



We Dedicate In: Typography,Share Fonts,Logos,Type Treatments & MORE....



Welcome to the Society of Typographers, where we encourage literacy education and promote it through the beautiful medium of Typography. Join us!



Typersonality is typography with personality.
Because you can't just love typography: you need to feel typography.



Typography, Letters, Typefaces, Type Treatment, Logos, Posters. T-Shirts & more..



We are a group that loves typography,
yes, we really do!



Active discussion and showcase group with advanced type design critique.

Sporadic features include interviews with typographers, news feed, latest awesome releases, featuring of quality fonts, et cetera et cetera.



Featuring fonts made by the good ol' people of DA.

If you are a font maker please submit your work! All skill levels welcome.



Calligraffiti group is place to show the modern typography.
~~~~~~
Inspirational Typography Article
A collection of news articles dedicated to text art.

Wordplay
is a series of articles issued by our former text art GM
arhcamt
. It includes works featured as DDs as well as entries in her "Fool" contest.
Wordplay Vol. 1
Wordplay Vol. 2
Wordplay Vol. 3
Wordplay Vol. 4
Wordplay Vol. 5
More from
arhcamt
:
Text Art: ASCII and ANSI
- the abbreviations explained.

Text Art
is a series of amazing news articles by
Sander-Seto
including not only amazing features but also in-depth insight on the medium, interviews, news, resources and much more!
Text Art Issue #1
Text Art Issue #2
Text Art Issue #3
Text Art Issue #4
Text Art Issue #5
Text Art Issue #6
Text Art Issue #7
Text Art Issue #8
Text Art Issue #9
More articles by
Sander-Seto
:
Daily Deviations I suggested/selected in 2009
includes an amazing array of works, each of only the highest quality.
20 ways to get some inspiration to design!
is incredibly resourceful, witty and guarantees success!
Text Art: Anatomy, Basics, Effects
is the ultimate guide for every beginner in typography.
Text Art Daily Deviations - April and May
- another feature of high-quality work.
Text Art Daily Deviations - End February - March
Text Art - Tutorials
is a highly informative article and guarantees that if you haven't found what you need in
Sander-Seto
's own guide, you'll find it here.
Love for Text Art
all dedicated to this sweet feeling - love.


News articles by our current text art GM,
pica-ae
:
Text Art Tips #1
short but valuable tips on how to improve your art.
Text Art Tips #2
Digital Text Art April 2010
a very resourceful article including all kinds of odds and ends about text art.
Text Art Over The Edge: Fonts from R & S I
an astounding collection of fonts.

In Love With Typography
is a huge series of features by
spicone
including more than 60 articles full of gorgeous text art. Make sure you pay a visit to the full
archive of articles
.

Typography features and articles by other deviants:
Massive Feature of Typographic Goodness
by
fiveless
typo-photo
by
davespertine
A lesson in Typography
by
cybergranny
Designalicious Typography
by
designalicious
Amazing Collection of Typography Features
by
PyroDemi
Type Inspire Issue 1
by
Kiwanji
TyPoGRaphY
by
zabala15
Type, Typography & Words of Wisdom
by
penngregory
The Best Lookin' Letters In Town
by
hellhoundp2k
F E A T U R E S - 12 - TYPOGRAPHY
by
kishui
Typography Love
by
thesashabell
~~~~~~
Typography Stamps






:thumb156940727:

~~~~~~
I hope you find this article resourceful and keep your eyes out for more.
Compiled by
drop-asd
on behalf of