24 Favourites
46 Comments
1K Views
This is a compilation of pieces all submitted in the last 24 hours which caught my attention as especially interesting or plain brilliant. Due to circumstantial reasons this feature includes works submitted not only today but also yesterday so the title "Daily beauties" isn't quite accurate. Still I hope that you enjoy the larger collection and leave me a word whether you like it or whether it could be improved.
In relation to a note received by
Mike-83
I would like to publicly apologize to
Coby17
for featuring a work stolen from her in my last selection. The original work is this: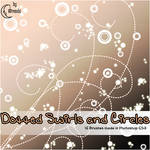 The ripped submission seems to be deleted so let's give the due credit to the Help Desk and
Mike-83
for noticing the art theft.
Digital art
:thumb163869392:
:thumb163998010:


:thumb163894264:
:thumb163901603:


:thumb163889832:
:thumb164006137: :thumb164004090: :thumb163987258:


:thumb163903425:

:thumb163899595: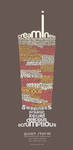 :thumb164020360:


:thumb163930756:


Photography


:thumb163848255:


:thumb163918406:


:thumb164014286:
:thumb163911660: :thumb164011449:


:thumb163910503:
:thumb163920267:
:thumb163997852: :thumb163902146:

:thumb164017912:



Traditional Art


:thumb163999591:


:thumb163980455: :thumb163982016:


:thumb163851320:
:thumb163967124:

:thumb163873386: :thumb163873537:



Artisan Crafts





Literature
:thumb163937810:
~~~~~~~~~
I'd like to express my apologies for the lack of literature pieces in today's feature and I hasten to assure you it is not because of sudden laziness but because after browsing pages of literature I became tired of spelling mistakes and heart-breakingly dull cliches. Even if we do have a remarkable literature community here, it is strikingly difficult for me to come across anything worthy submitted exactly today. I wonder, when do the beautiful pieces get submitted?

~~~~~~~~~
If I may offer you to have a look at the previous article:
Daily Beauties