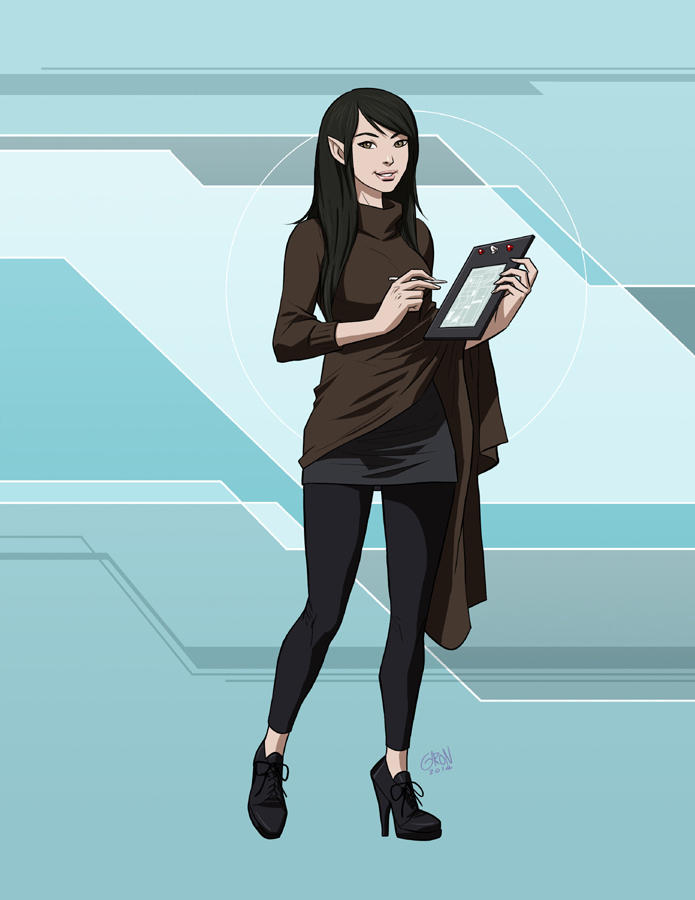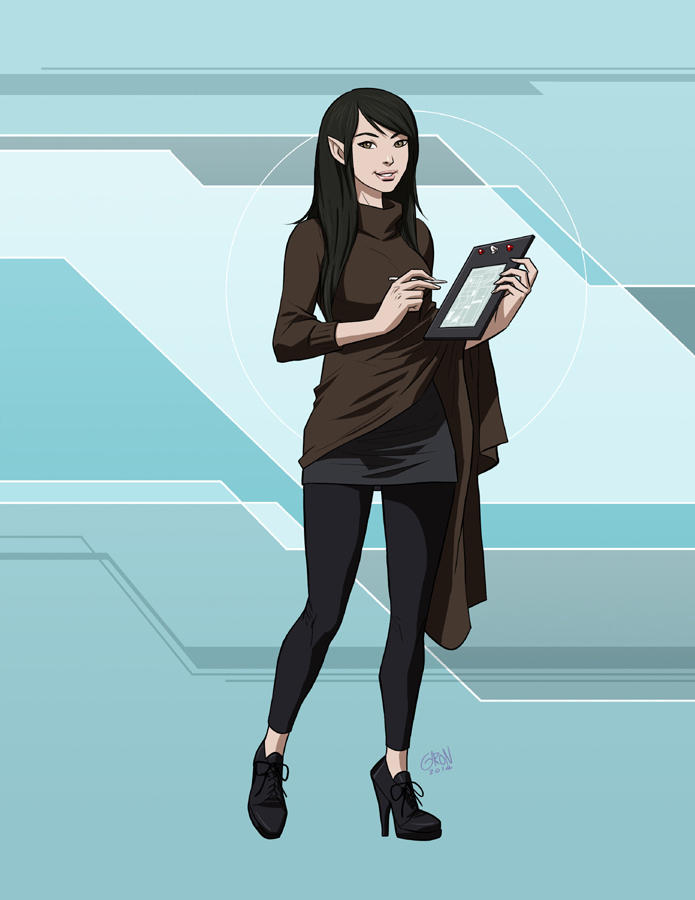 Watch
This is T'Prin, one of the lead characters in my
Star Trek Calypso
novella series. Isn't she beautiful?

T'Prin is Cera Rigel's Vulcan cousin, and is also the
Calypso
's comm officer. When compared to most other Vulcans, her emotions are much closer to the surface, and she even has a subtle sense of humour.
This incredibly amazing piece of commissioned art was created by Glen Giron, aka
s2ka
. Glen did an unbelievably fantastic job of bringing her to life, and I'm very grateful and fortunate to have Glen as my official artist. If you don't already watch him, then go do so. He's a genius

You can find all the chapters of the novellas here
drofdemonology.deviantart.com/…

Reply

Reply

Reply

She seems to have straighter eyebrows. Does she have Terran in her lineage?
Reply

Artistic licence and interpretation, I suppose

Personally, I think T'Prin is totally gorgeous, eyebrows and all

Reply

Finally, another Vulcan who might get along with Lt Cdr Selin... though since they both embrace their emotions, they might actually hate each other.

sailmaster-seion.deviantart.co…
<--- My Laughing Vulcan (dog not included)
Reply

Well, I wouldn't say that T'Prin
embraces
her emotions; just that they're closer to the surface. Although her half-Human cousin Cera is always
encouraging
her to be more emotional...

Reply

Strange, in the novella, I always thought she was taller....reminds me of Ellen Page!
Reply