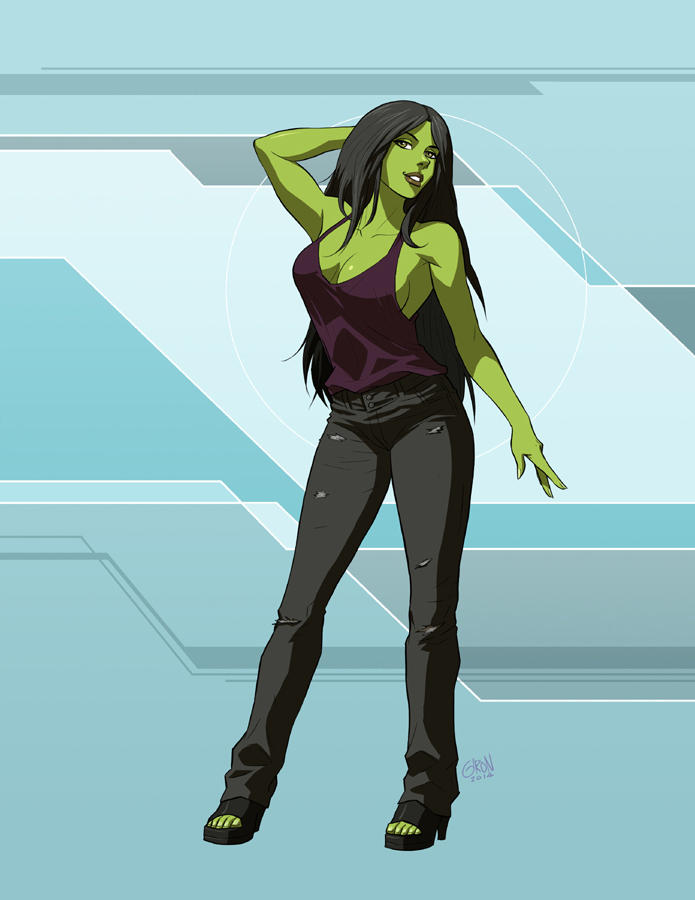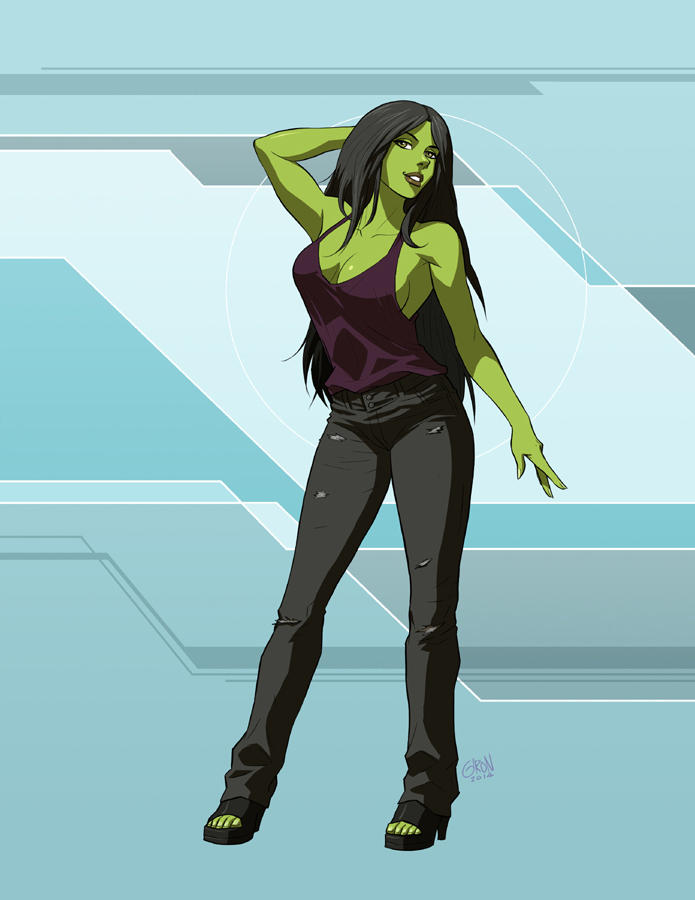 Watch
This is Sajeen, one of the lead characters in my
Star Trek Calypso
novella series. Ain't she totally gorgeous?

Like most Orion women she's very beautiful and sensual (with an incredible body) and she has a sweet, romantic personality with a gentle heart.
This incredibly amazing piece of commissioned art was created by Glen Giron, aka
s2ka
. Glen did an unbelievably fantastic job of bringing her to life, and I'm very grateful and fortunate to have Glen as my official artist. If you don't already watch him, then go do so. He's a genius

You can find all the chapters of the novellas here
drofdemonology.deviantart.com/…

Hm?

(Checking the description and the character)

Hmm.... I could have sworn that character is the "She-Hulk". (Headscratching)

She does look like her. Doesn't she?
Reply

Reply

Reply

She is that

Reply

She my fav?

Whats her back story as I always wondered
Reply

Enlisted personnel... the poor sods who deliver coffee to Captain Awesome, collect data-clipboards, and just occasionally get killed horribly by a shapechanging, salt-sucking monster.

Loved the little scene between Sajeen and her roommate aboard the
Cassini
- and this image is incredible! Maybe it's just me, but the detail that keeps catching my eye here is all the little rips on her trousers... for some reason they just add to Sajeen's eyepopping gorgeousness...

Reply

Yup, enlisted get all the crap and no glory

I had a lot of fun writing that scene. And me being the detail-nut that I am, I noted excactly where their quarters are ~ using the deck plans of the
Saladin
class (the saucer section being exactly the same as a
Ptolemy
class)

Me, I find Sajeen eyepoppingly gorgeous all over

Thanks for the comment and fave

Reply

Very alluring - and she's a star fleet officer!
Must admit, these drawings help guide my mind what the characters look like

Reply

Not
an officer; Sajeen is only enlisted personnel, the very bottom rung.
These drawings are pretty much
perfect
. Glen truly captured what I had in my mind


Reply

Better than my imagination - trust me I had a difficult time trying to envision Sajeen.

Ahhhh the bottom rung....been there...

Glen did your work justice sir!
Reply