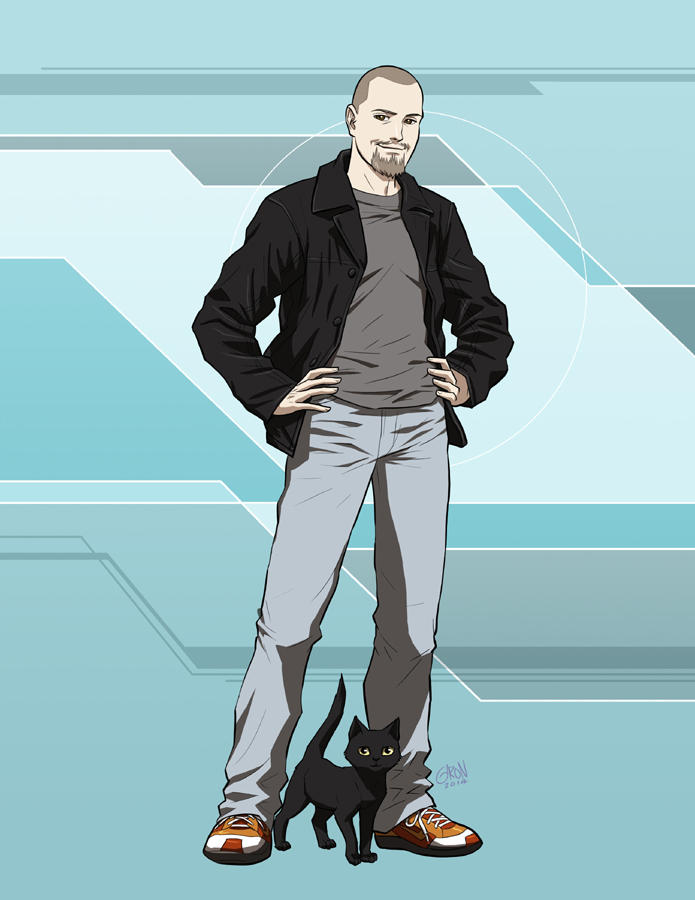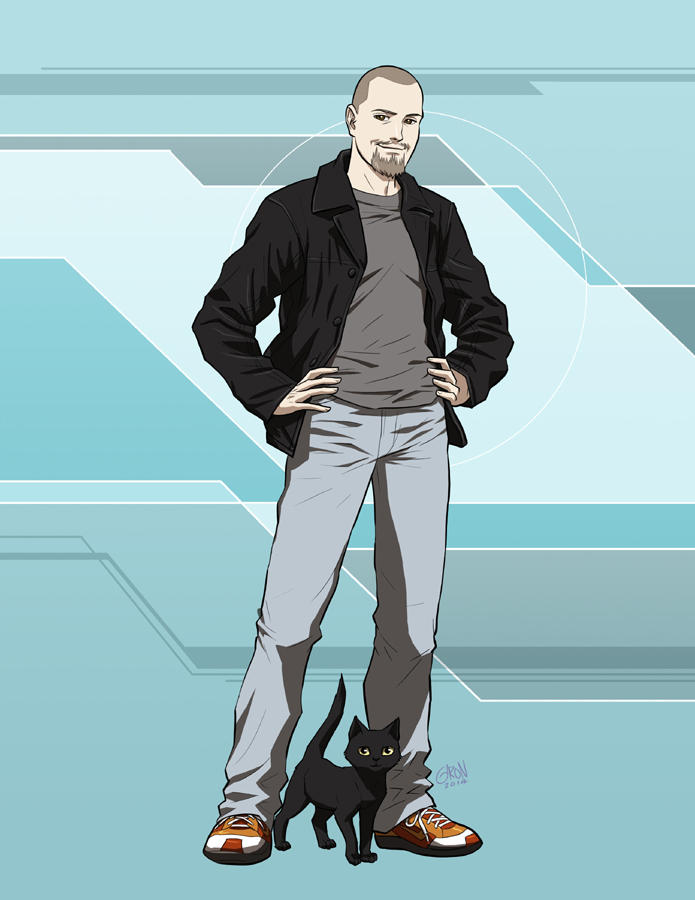 Watch
This is Garadun, one of the lead characters in my
Star Trek Calypso
novella series, and his beloved kitty, Magik

Garadun is the first mate of the
Calypso
, as well as the ship's helmsman. Like his best friend, Cera Rigel, he hails from Earth. Although in his case he's from an alternate timeline. Magik is a shelter kitty he adopted.
This incredibly amazing piece of commissioned art was created by Glen Giron, aka
s2ka
. Glen did an unbelievably fantastic job of bringing him to life, and I'm very grateful and fortunate to have Glen as my official artist. If you don't already watch him, then go do so. He's a genius

You can find all the chapters of the novellas here
drofdemonology.deviantart.com/…

A man out of time who has a black cat....

gasryseven

Reply

Reply

What a cool dude! Love the goté and ahhhh wee magik!
Cats are cool

Reply