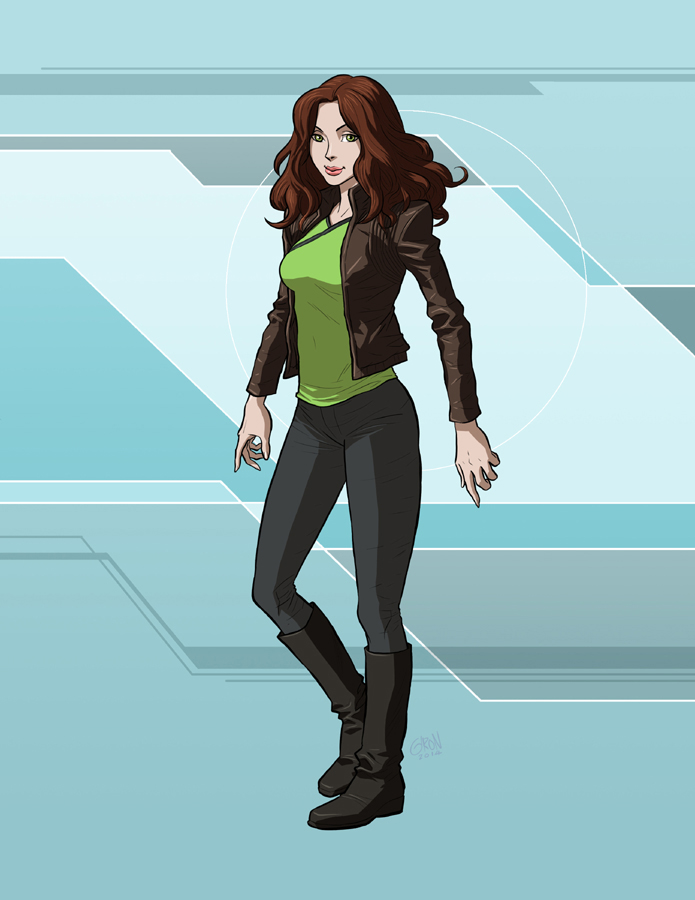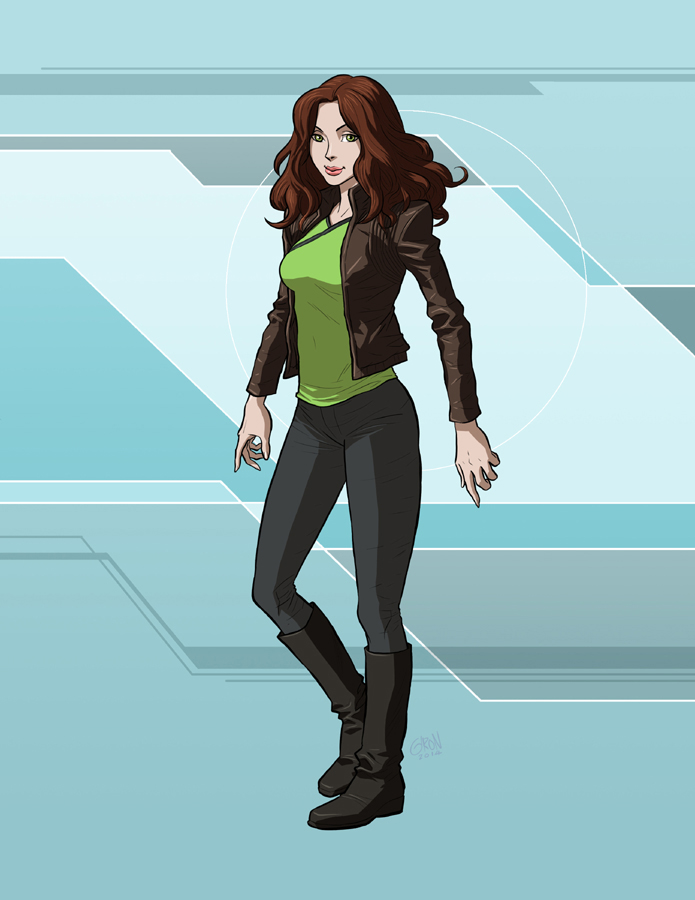 Watch
This is Cera Rigel, one of the lead characters in my
Star Trek Calypso
novella series. Talk about beautiful

Cera is the owner and captain of the
Calypso
, as well as the ship's chief engineer. Her mother is Human and her father is Vulcan. But although she has pointed ears (hidden by her hair) and green blood, she thinks of herself as Human, having been raised on Earth by her mother (her biological father is a total douchebag).
This incredibly amazing piece of commissioned art was created by Glen Giron, aka
s2ka
. Glen did an unbelievably fantastic job of bringing her to life, and I'm very grateful and fortunate to have Glen as my official artist. If you don't already watch him, then go do so. He's a genius

You can find all the chapters of the novellas here
drofdemonology.deviantart.com/…

Hmm, I wonder how she would interact with Spock given he's the exact opposite of her.
Reply

does she get to wear fur in this one?

Reply

Sorry, no. That'll be Sajeen in
Gentlemen Prefer Orions

Reply

I have my name in the title
Reply

Not what I envisioned of her - but she looks a good lass.
Tell Glen he has done a sterling job in bringing all your characters to life - plaudits to him sir

And to you whipping them up!
Reply

Cera looks PERFECT, a complete babe; I totally adore her.

And her shirt's in command green

No fear, I've told Glen many times what a genius he is

Thanks, character design comes easy to me

Reply

Ahhhhhhhhhhhh yes! Command Green - the colour they FORGOT in the re-boot of Trek!
Clever and plaudits

Reply