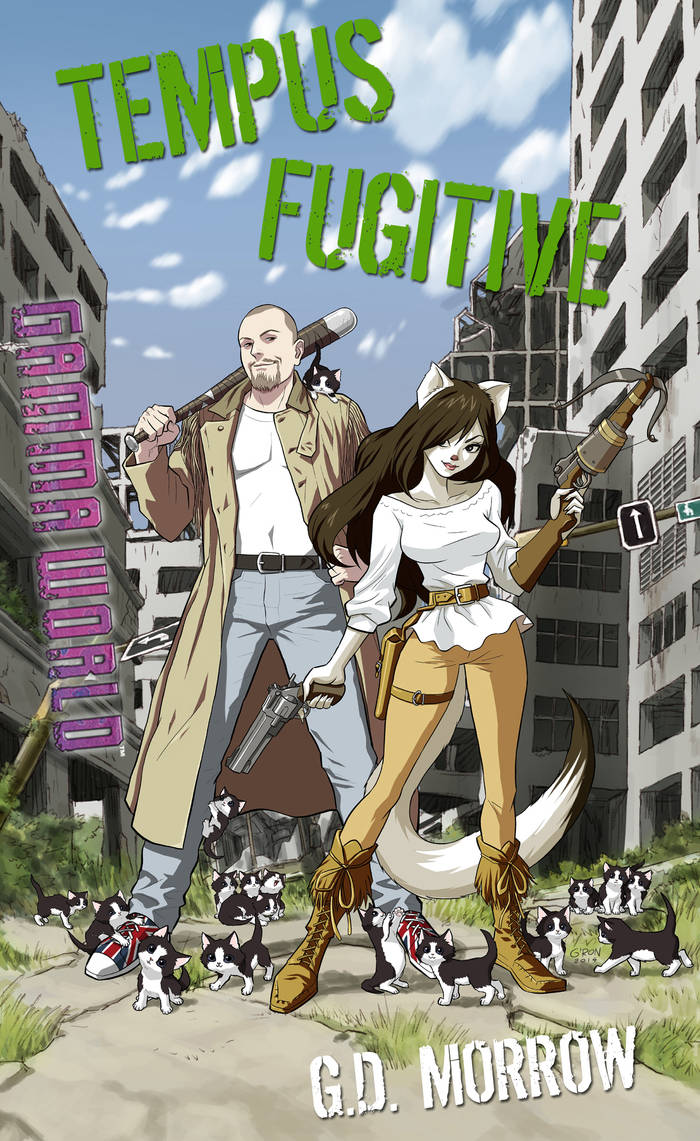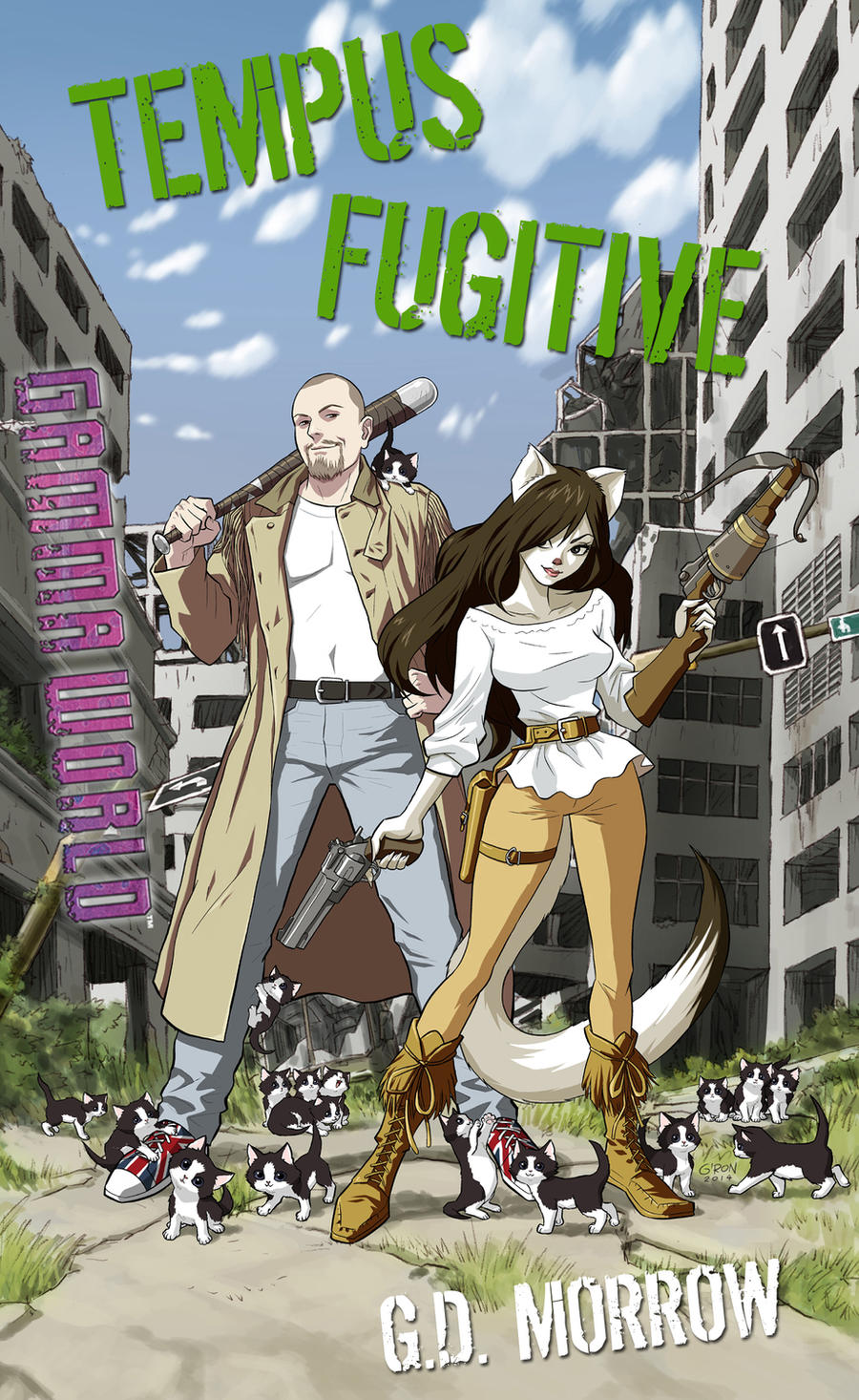 Watch
This is the cover of
Tempus Fugitive
, my first
Gamma World
setting novel. A simple and straightforward design, but I think it works. Glen Giron, aka
s2ka
created the art, I did the typography.
To say that I love the art is an understatement of nuclear proportions. Glen captured my characters PERFECTLY, as well as the entire setting. It's Gamma Terra all the way! I've said it before and I'll say it again: the man is a GENIUS. Which is why he's my Official Artist. No matter what the setting, Glen puts out pure epicness.

You can find all the chapters of the novel here
drofdemonology.deviantart.com/…
Awesome commissioned art by
s2ka
Gamma World is copyright by Wizards of the Coast, who are owned by effing Hasbro. Bollocks.